JAMESON HOLIDAY PROMO - T&Cs
PREAMBLE: Effective 15th November 2022, the following terms and conditions apply exclusively to Pernod Ricard Ghana ("Pernod Ricard") Jameson holidays campaign (hereinafter referred to as "the Promotion") and all participants in the promotion are deemed to have read, understood, and accepted same:
Eligibility: This Promotion is conducted by Pernod Ricard and is restricted to persons of age 18 years and above.
Promotion Period: The Promotion will run from the 15th November to 15th January 2023 or while stocks last ("the Promotional Period"). Pernod Ricard reserves the right to change the dates of the Promotional Period as it deems necessary and will notify the public should the dates change. Pernod Ricard reserves the right to terminate this promotional action in the event of a natural disaster or any other contingency likely to compromise the smooth running of the promotion or for any other reason at its discretion.
Promotion mechanics: To enter the Promotion, follow these simple steps. 1.Purchase a Jameson Irish whiskey at selected shops. Price has been slashed from Ghs X to Ghs R 2.List of outlets include but not limited to; Shoprite Accra Mall, Say Cheers Accra Mall, Game Accra Mall, Shoprite Junction Mall, Game liquor store Achimota Mall, Shoprite Achimota Mall, Shoprite Osu Mall, Game Liquor Store West Hills Mall, Shoprite West Hills Mall. 3.After shopping, locate the Jameson Xmas tree in Accra and Kumasi 4.Take a selfie, photo or video of yourself, family, or friends by the Jameson tree located in Accra and Kumasi. 5. Post on your story or feed using the hashtag #JamesonHolidays and tag @jamesongh 6.Remember to leave your profile open to enable Jameson get access to your post.
Other terms: 1.In participating in the Promotion, all participants acknowledge and agree that Pernod Ricard will not be held liable for any losses or other damage incurred by the participant. 2.Although Pernod Ricard has used reasonable efforts to ensure that all information and materials relating to the Promotion are accurate, Pernod Ricard shall not be liable for any inaccuracy or errors in such information and/or material. Pernod Ricard, its agents, and subcontractors will also not be responsible for any loss or damage to a participant, whether caused by itself or a third party arising from the following: 3. Matters outside the control of Pernod Ricard, its agents and subcontractors, including but not limited to force majeure events, such as acts of God, fire, flood, storm or other natural disaster, act of government and riot or civil unrest. 4.These terms and conditions are subject to interpretation by Pernod Ricard and any questions or disputes regarding a participant's eligibility for the Promotion and a participant's compliance with these terms and conditions shall be resolved by Pernod Ricard Ghana and the laws of Ghana. The decision of Pernod Ricard shall be final.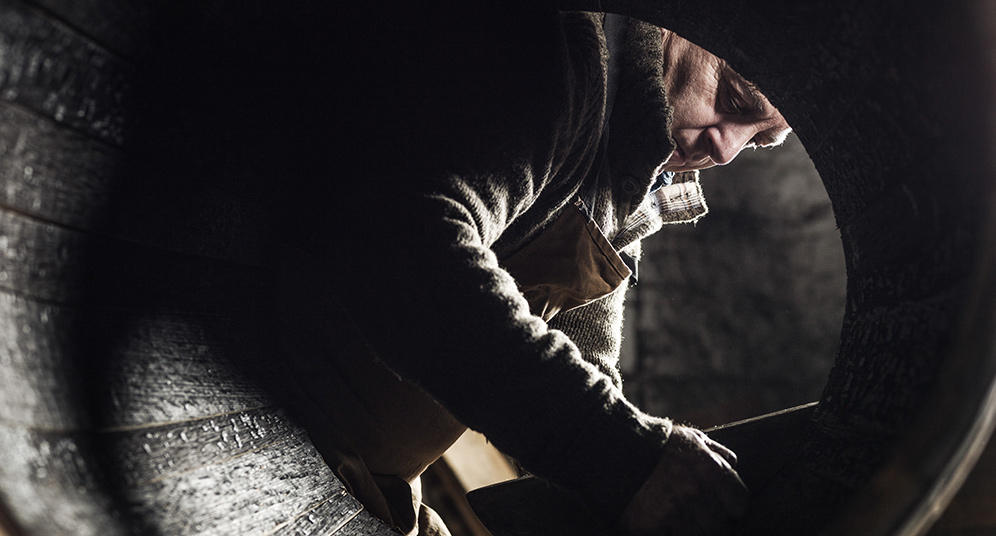 As you can imagine, producing a blended Irish whiskey that has been enjoyed for over two centuries, takes a lot. But don't worry, we've distilled over 200 years of courage, craft and a collective appreciation for taste, into one short account. So here's the secret behind our signature smoothness – our process and our people.