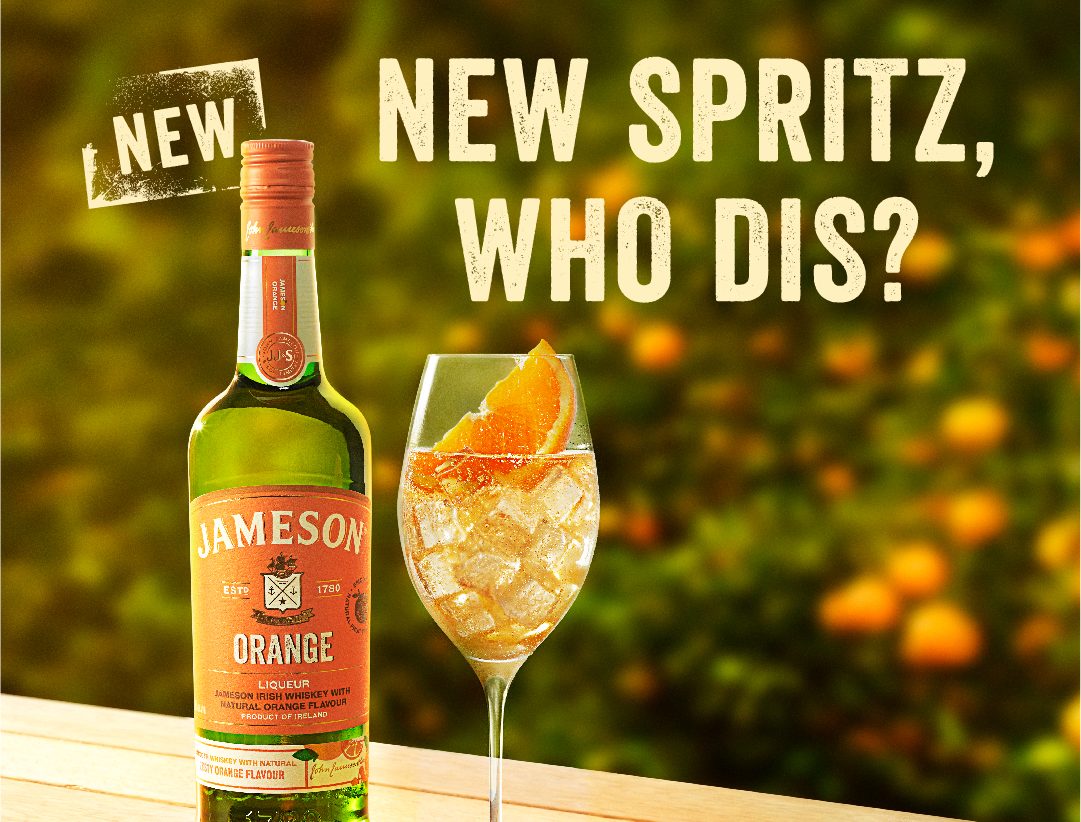 New Spritz, Who Dis?
Jameson Orange, the new drink of Summer
In a cheeky nod to the tradition of aperitivo hour, Jameson is transforming the time old pastime into its own with the Irish Aperitivo at Orange Hour, the perfect time to serve a unique twist on the iconic spritz, as a cocktail or in a ready-to-drink can. Jameson Orange Whiskey is available to purchase in all major retailers, select bottle shops and pouring at select pubs across Australia.
Orange you glad we didn't say beer? Mix it up this summer with our most refreshing serve yet. Just add Prosecco, Jamo Orange and Fever-Tree Italian Blood Orange Soda to plenty of ice for the zest you've been craving. Thank us later.
The essential ingredient in your next summer session, Jameson Orange Whiskey balances aromas of zesty peel and juicy orange citrus fruits, with sweet whiskey undertones. Expect a delicate, smooth and full mouthfeel with distinctive notes of orange zest as well as spicy, nutty and sweet vanilla on the tongue, ahead of a sweet orange aftertaste. Pair Jameson Orange Whiskey with a wedge of orange, ice and Fever-Tree Lemonade – or splash of Prosecco and Fever-Tree Italian Blood Orange Soda – be sure to enjoy Jameson Orange Spritz over orange hour, a zesty pairing of Italian tradition with a delicious Irish Whiskey twist.
Check it out
Jameson made zesty!
Speaking of Orange, have you tried Jameson Soda & Orange Pre Mix?
Vibrant Orange is paired with pure soda water and triple-distilled Irish Whiskey in this refreshing new mix bursting with flavour. Best served ice cold with plenty of mates, just in time for Summer. There's a new round in town.
Buy Now