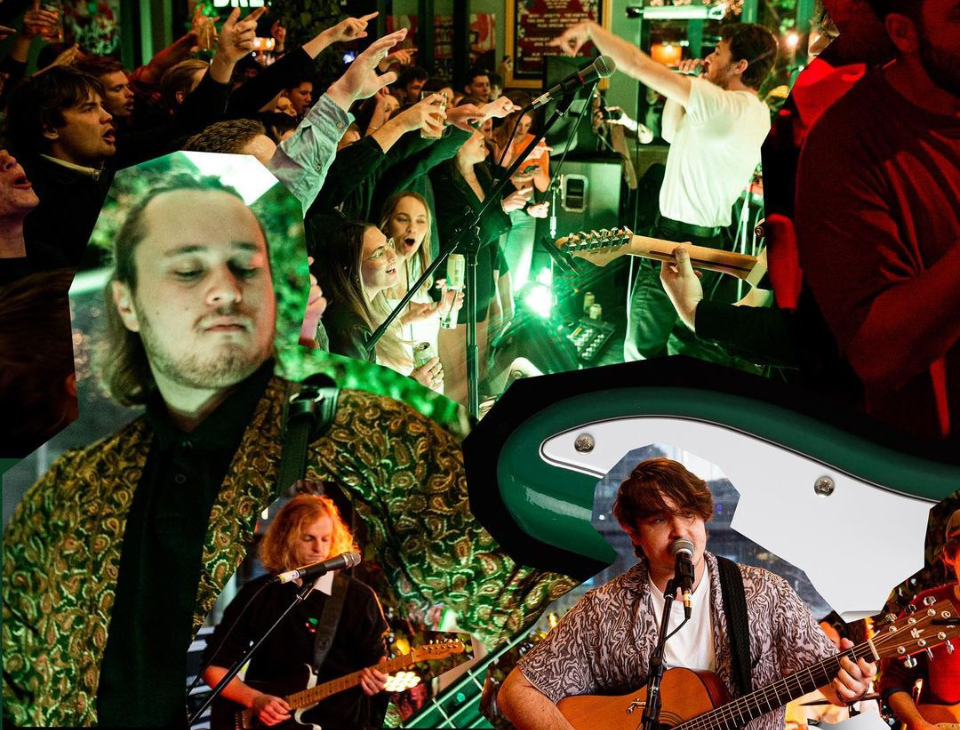 Jameson House of Rounds is Back!
We are excited to announce that Jameson is bringing you a stacked new series of House of Rounds.
We know you've missed grooving to your favourite tunes with your favourite friends (and your favourite
whiskey), so we've planned gigs all over Australia and New Zealand during the month of March. What more could you want?
Become a Jamo Mate to make sure you never miss a beat on future announcements.
SIGN UP NOW
Find your closest venue in the list below
VENUE LIST
HOUSE OF ROUNDS – MORE DETAILS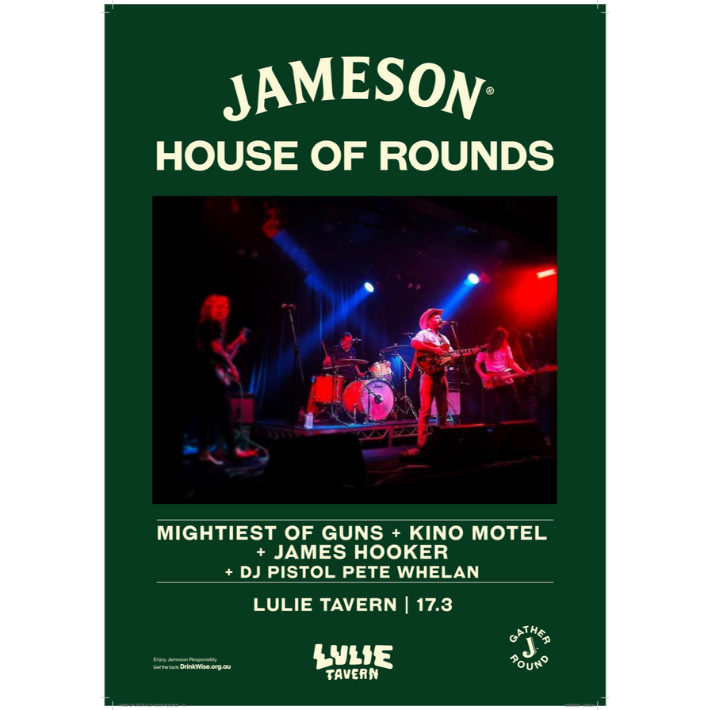 LULIE TAVERN – ABBOTSFORD, VIC
10/3 – Faun Haus & Mercy Please + DJ Pistol Pete Whelan
17/3 – Mightiest of Guns + Kino Motel + James Hooker + DJ Pistol Pete Whelan
24/3 – Emilee South + Flocks + DJ Pistol Pete Whelan
31/3 – 'THIS IS ANDRE WARHURST' – Album Launch + DJ Pistol Pete Whelan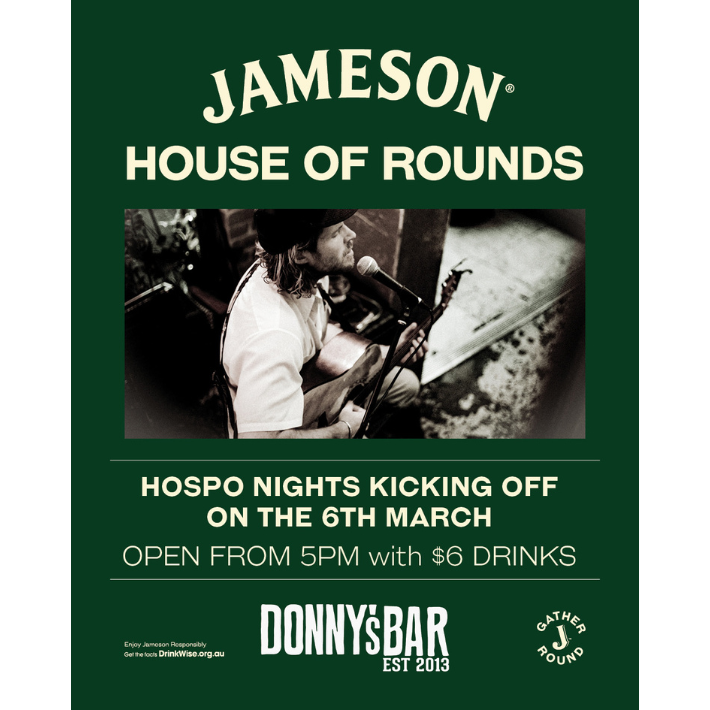 Hospo nights are back! Enjoy $6 drinks from 5pm at Donny's Bar in the heart of Manly.