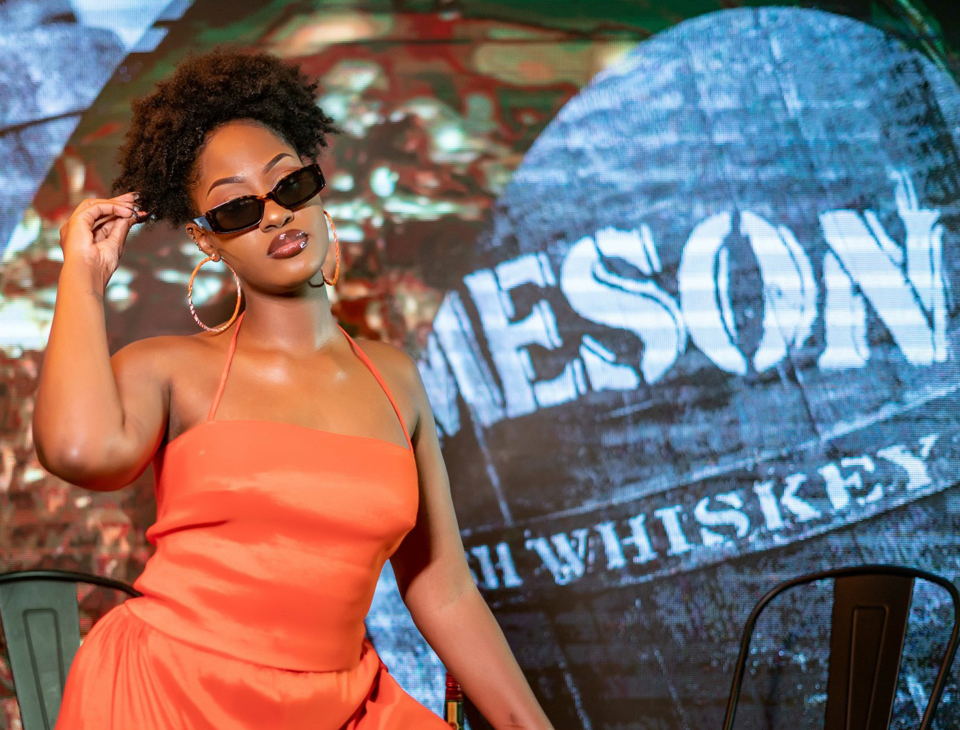 JAMESON CONNECTS
Jameson partners with Tems to premiere video for her single, 'Try Me'
The event took place at South Social House & Eatery, on Friday 16th of August, and had an inclusive guestlist made up of loyal fans and fellow creatives like Chin Okeke, Douglas Jekan, BOJ, Ajebutter, Moet Abebe, Wavy The Creator and more. Guests were treated to gourmet junk food and our signature Jameson 7UP & Lime cocktails, as they gathered to celebrate the singer's first music video.
The visuals promote a strong message of courage, as Tems uses this medium to let viewers know that it is ok to be different. The cast included individuals like Jameson Brand Ambassador Alani Adenle and founder of the OAM Foundation Onome Majaro, who are both advocates of courage and togetherness – an ideology that Jameson also embodies and is captured in its most recent short film 'More than Alte'.
The Jameson funded music video is a raw and honest story of a band of misfits who are captured & castaway because of their unique physical features. Through the video, we follow them on a journey to find freedom in a society that has labelled them. The narrative gives a voice to those facing judgement and struggling to break free from the societal pressures common in this part of the world.
Guests vibed to the melodic but powerful track and were thrilled by the cinematic prowess of director, Demola Falomo and his ability to deliver Tems' creative vision. The evening was a laid back one, with the singer holding a Q&A session moderated by Douglas Jekan, to discuss the inspiration behind the 'Try Me' video and its unique cast.
The night ended smoothly, with Tems hinting on what the public can expect from her next.