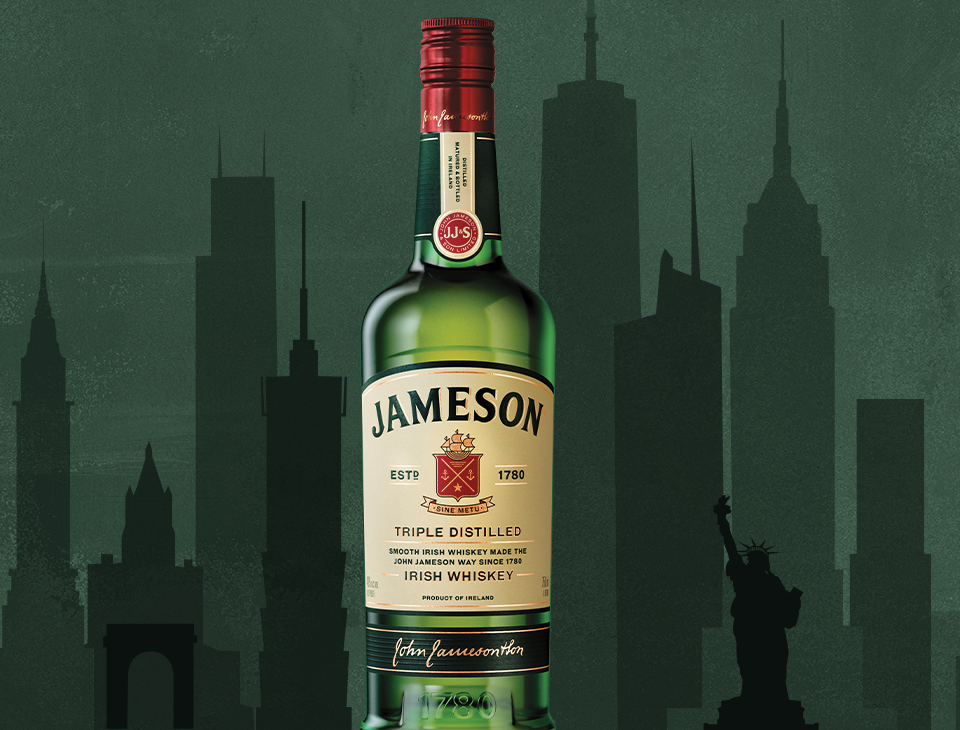 Jameson Distillery On Tour
FROM DUBLIN TO NEW YORK CITY
We're bringing our award-winning distillery tour from Dublin's Bow St. to New York City's Hudson Yards!
Designed to expand both palettes and social circles, we invite you to book our three-part distillery experience or swing by our pop up installations. 
Open daily at Hudson Yards from August 26 through September 7.
Book a Tour
About the Distillery Tour
A whiskey experience like on Bow St.
Replicating the very place Jameson was first distilled in 1780, the tree-part interactive experience will take visitors on an unforgettable journey that explores our Irish whiskey's legendary story, triple-distillation process and signature smooth taste.
20-minute tours run daily, but space is limited, so we recommend booking ahead of time to secure your place.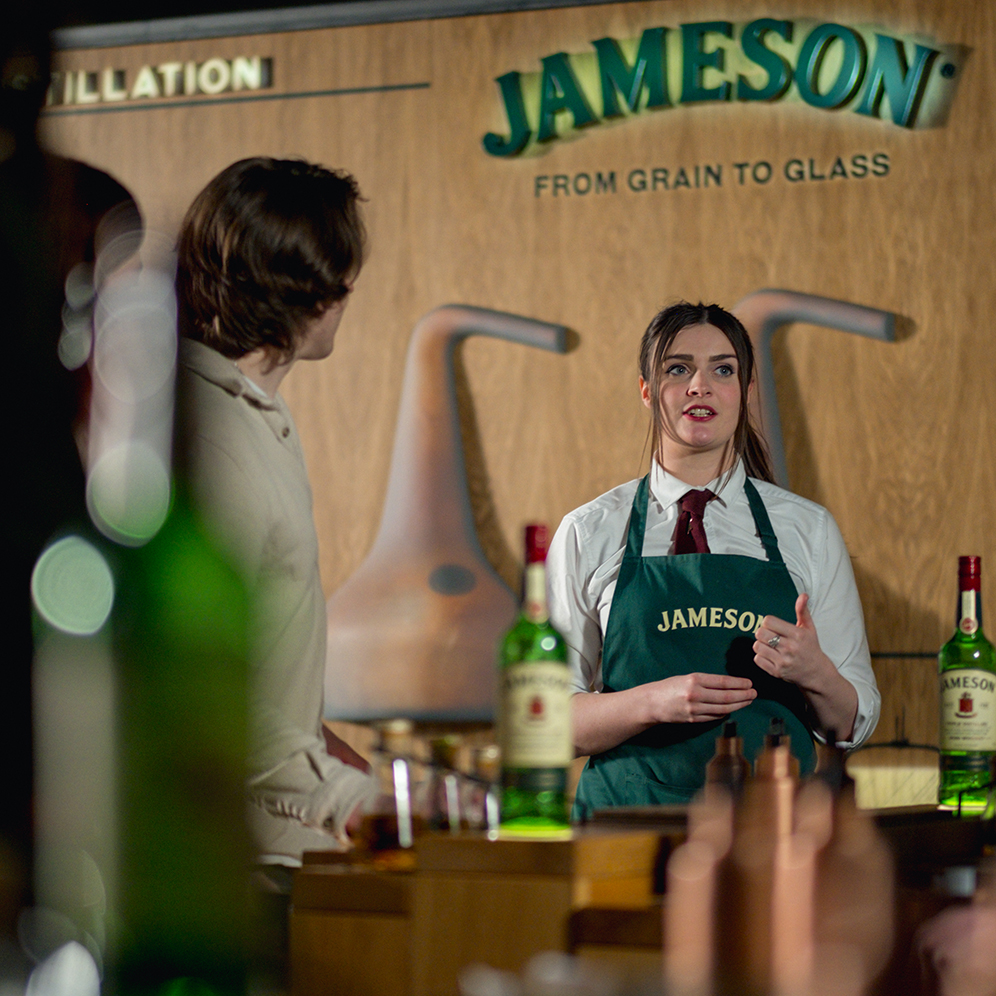 What to expect
Can't commit to a timeslot? We get it. Limited availability will be held for walkups so stop by when you can (we'll try our best to get you in), but if you miss the official tour you can still explore our other pop up installations – plus you might even catch a surprise performance!
Some of the fun will include:
• Immersive educational tours
• Barrel building with Master Cooper, Ger Buckley
• Jameson Orange gelato truck
• Jameson pop up shop
• Live music performances
• Photo ops for the 'gram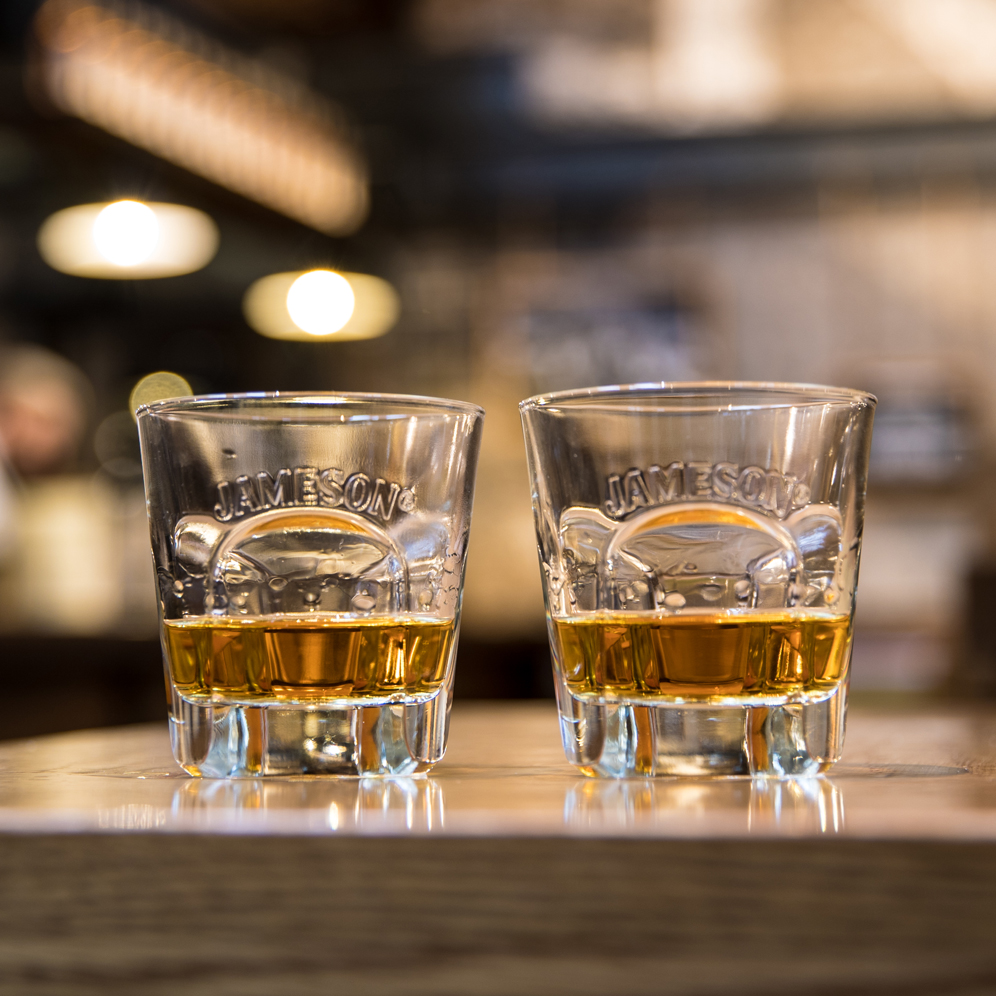 Busk at Dusk
A nod to Dublin and New York's shared tradition of busking, where the street becomes the stage and strangers connect over their love of music, you'll be sure to spot local NYC musicians taking their talents to the Jameson Distillery on Tour at Hudson Yards throughout the two-week lineup.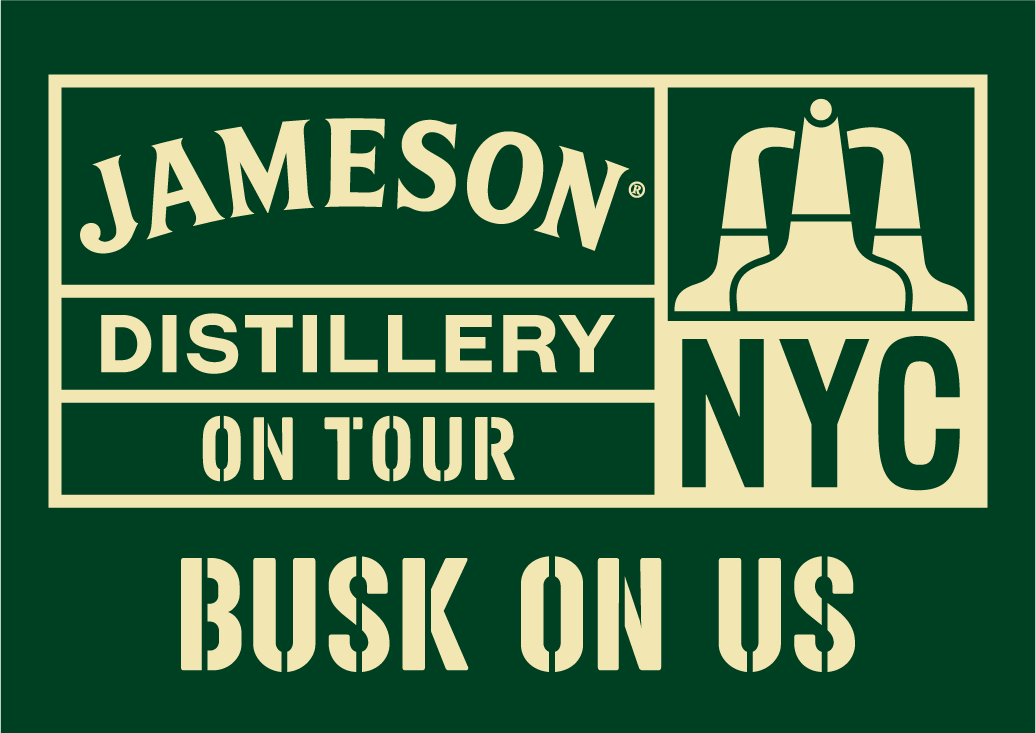 Stop By and Visit
The Jameson Distillery on Tour will be open daily at Hudson Yards
from August 26 through September 7, open to guests 21+
Sunday – Thursday: 12 – 5 PM
Friday – Saturday: 12 – 8 PM