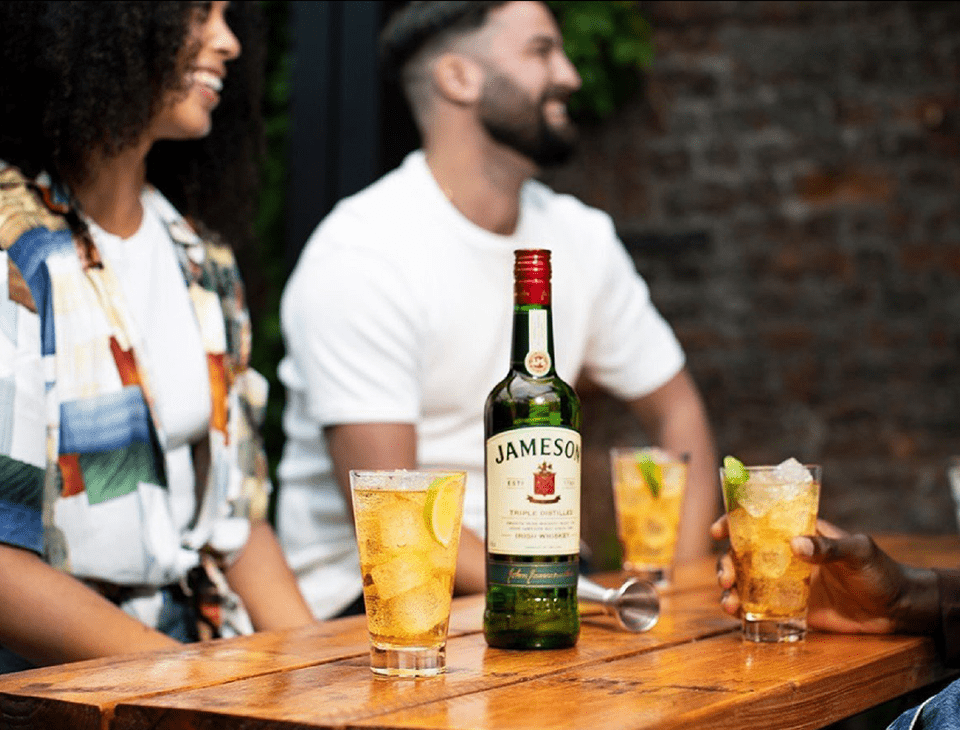 JAMESON JOURNAL
Jameson Ginger Summertime
Be it the familiar clink of ice for garden sundowners, the tangy zest of lime as it's squeezed, or the seasonal 'collecting' of all your friends' sunglasses, the markers all point to the fact that Summer is here and this year, it's all about Jameson, Ginger and Summertime.
JG&L, BEST ENJOYED WITH FRIENDS
We know the ingredients for the best summer days is simple. Hazy sun, lazy fun, pals and Jameson Ginger and Lime. Sound like your cup of sunshine? Then read on and be ready to raise a JGL with your BFFs on International Friendship Day on 30th of July.
We hope you enjoy your Summer with Jameson as much as we do, warm days, cold drinks, fun times with the fondest friends.
– OOO MESSAGES
Close the virtual office door tight behind you with our special Out of Office's so you can kick back and enjoy the Jameson Summertime.
Select your OOO Message below & Copy an image to pair with your note!
Thanks for the mail, unfortunately, I am OOO, and will be squeezing the best out of the Summertime with sunshine, friends and Jameson, Ginger, and Lime.
If you require some immediate assistance please reprioritise, grab some friends and make Jameson, Ginger and Lime's while the sun shines!
……….
Hey thanks for the mail but not here right now, the sun is shining so I've made an executive decision to take a half-day.
If you need any advice – mine would be to step away from the desk, text some colleagues, a few Jameson Cold Brew and Cola, and WFB (Work from Bar) for the rest of the day!
……….
Thanks for the mail but due to the current sunshine situation I'm OOO.
If you really need us just search the hashtag #bestbeergardenintown. We'll be the ones with the Jameson Caskmates IPA and Tonic. Bring friends – the more the merrier!
We've got you covered from sunrise to sundown this Summer helping you make the most of time with pals. Align your plans and make sure everyone's on the same page with the Summer Sorter Filter. Fill the garden air with sweet summery sounds with our Summertime Spotify Playlist.
And what about refreshments? We've curated a range of sunny summer serves to bring out your inner mixologist and refresh the smile right on your face. Make them for one, two or make a whole pitcher, our recipes are easy to scale up or down, keeping your vibes up, as you wind down.
This summer we've got the perfect bundles for you to get the party started with mates and soak up the sun. Whether it's a meet up in the park or a back yard garden party – Jameson has got you covered!