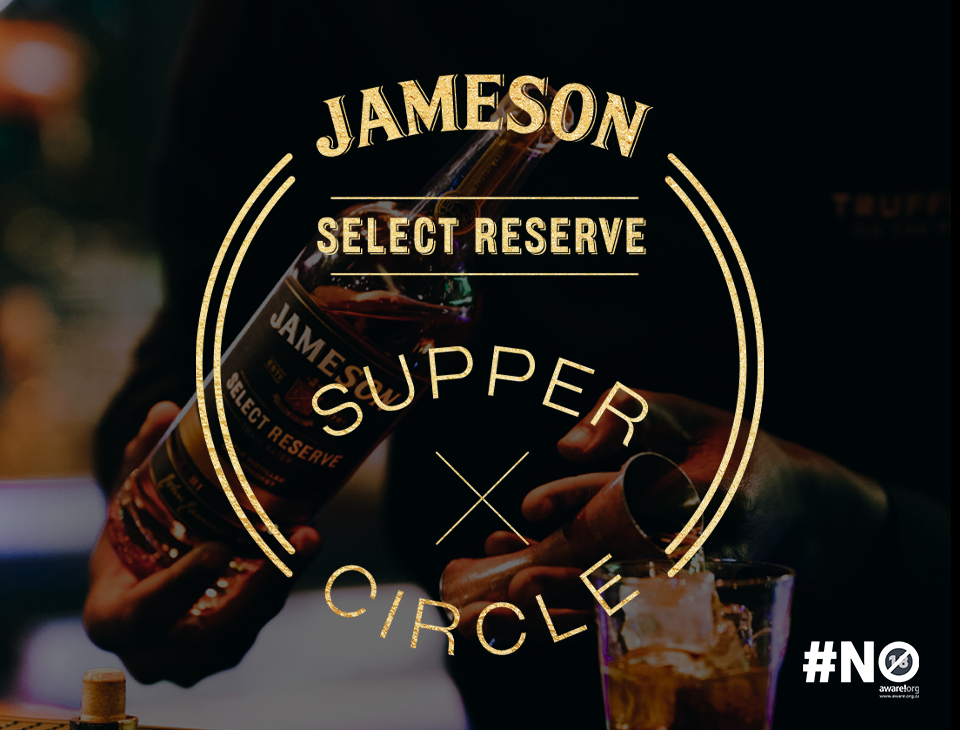 JAMESON'S SELECT SUPPER CIRCLE
Introducing Select Supper Circle. Be Phakathi inside!
Sawbona, welcome, ngena ku the select supper circle. A place where we bula isekele, dress to the nines, and dine with mzansi's finest. Pull up isitulo sakho at our table and widen the circle.
Celebrate the diversity of Mzansi and all its ntswembu-ness at Select Supper Circle. Since van toeka the door to the inner circle has been shut. Now, we open it to thina sonke so we can all experience the essence of Jameson in its purest and most authentic form.
Be a part of the Select Supper Circle
Widen the circle is our initiative to flipping the script on gate keeping and inclusivity. This is the platform to be yourself while enjoying a round table night of magic, featuring top notch entertainment paired with Jameson cocktails and a curated tasty menu.
These showstopper events are hosted around the face of Mzansi where we immerse ourselves in real moments, good food, delicious Jameson whiskey cocktails and live performances.
Jameson Select Supper Circle, the only way to widen the circle.
Friends of Jameson, hoping to be part of the next pop-up experience, can register online to stand a chance to be invited to upcoming events.