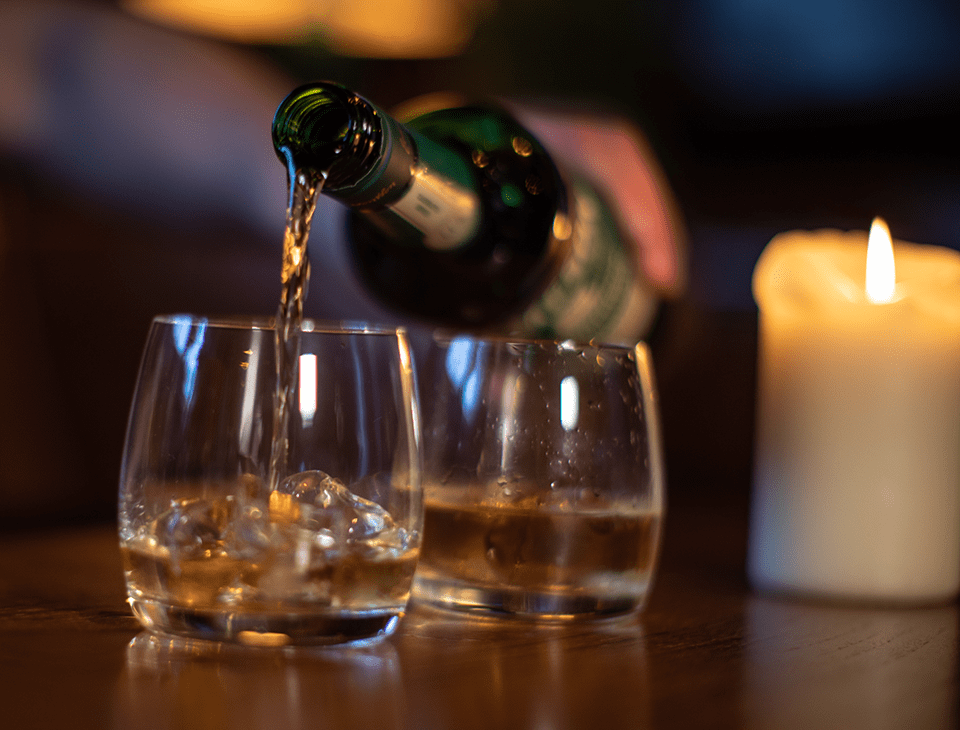 JAMESON JOURNAL
The science behind our taste
Flavours in whiskey come from various sources, including the barrels, various blends, the distillation process and the maturation time. It's part science and part art.
How flavours work together with the various Jameson expressions
Jameson Irish Whiskey is a blend of pot still and fine grain whiskeys. Which is then triple distilled to give it its signature smoothness. From there it is aged in oak casks for a minimum of 4 years.
UNDERSTANDING WHERE TASTE COMES FROM
Triple distillation
Distillation separates the alcohol from the water transforming it into spirit. Through experimentation, John Jameson decided on triple distillation to achieve the smooth, perfectly balanced whiskey he was after.
Pot still whiskey distillation
At the Midleton Distillery in Ireland a wide range of pot still whiskeys are produced to achieve the complex taste profile of all Jameson whiskeys. One of the characteristics of pot still whiskey is that it is full bodied. The new spirit from the pot stills goes into either Bourbon barrels or Sherry butts.
Grain whiskey distillation
Here a mixture of grains are used distilled in tall column stills. Again, the grains are triple distilled for flavour. The resulting whiskey has a fruity, floral and fragrant character. It is matured exclusively in Bourbon barrels.
Maturation
After distillation, the pot still and grain spirit – both at an ABV of 63.4% – is put into both sherry and bourbon oak barrels and stored in Jameson's warehouses. A number of reactions take place during maturation, the most significant being how the whiskey starts to take on colour and flavour from the wood once put into the barrels.
The maturation process is where, for example, the Jameson Caskmates IPA edition gets its flavour. Jameson Original is matured in Irish Pale Ale-seasoned barrels and the end result is a whiskey with floral, herbal hops, grapefruit citrus notes on the nose and a taste of light citrus, sweet herbal notes and delicate spicy tones.
Explore the various tastes and versatility of the various Jameson Whiskey expressions by order a different type of cocktail next time you're out, or try a whiskey and food pairing to really experience how the different whiskey flavours come alive.