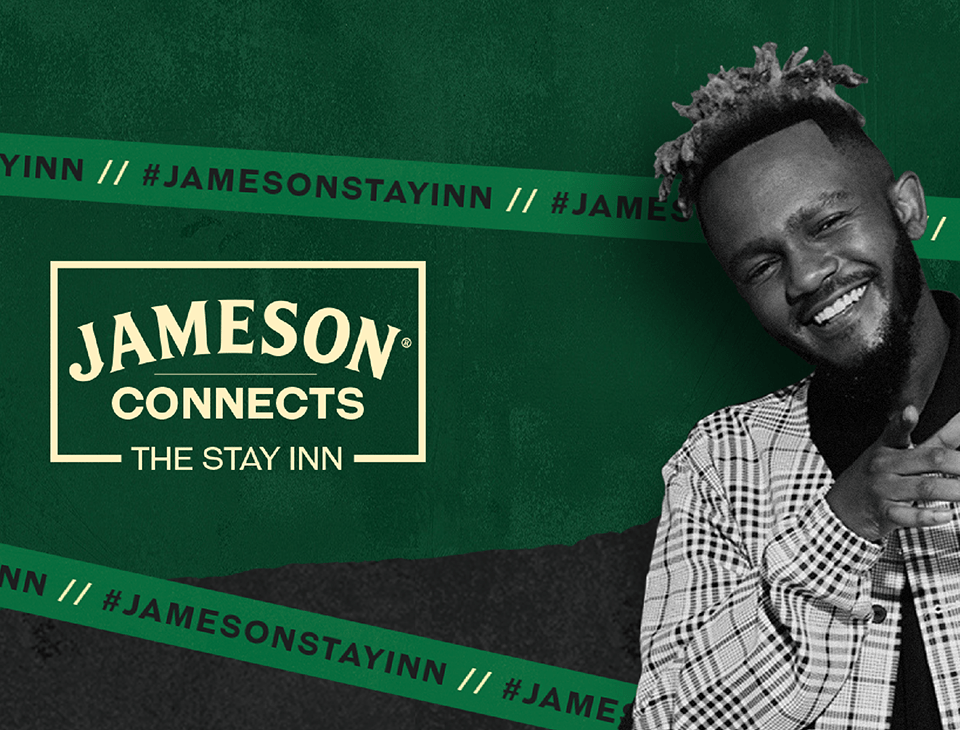 Enter Now
The Jameson Stay Inn
#JamesonStayInn brings you the hottest artists live & unplugged, comedy with SA's funniest comics. As well as one-on-one talks with SA's hiphop legend Kwesta. Straight to your lounge.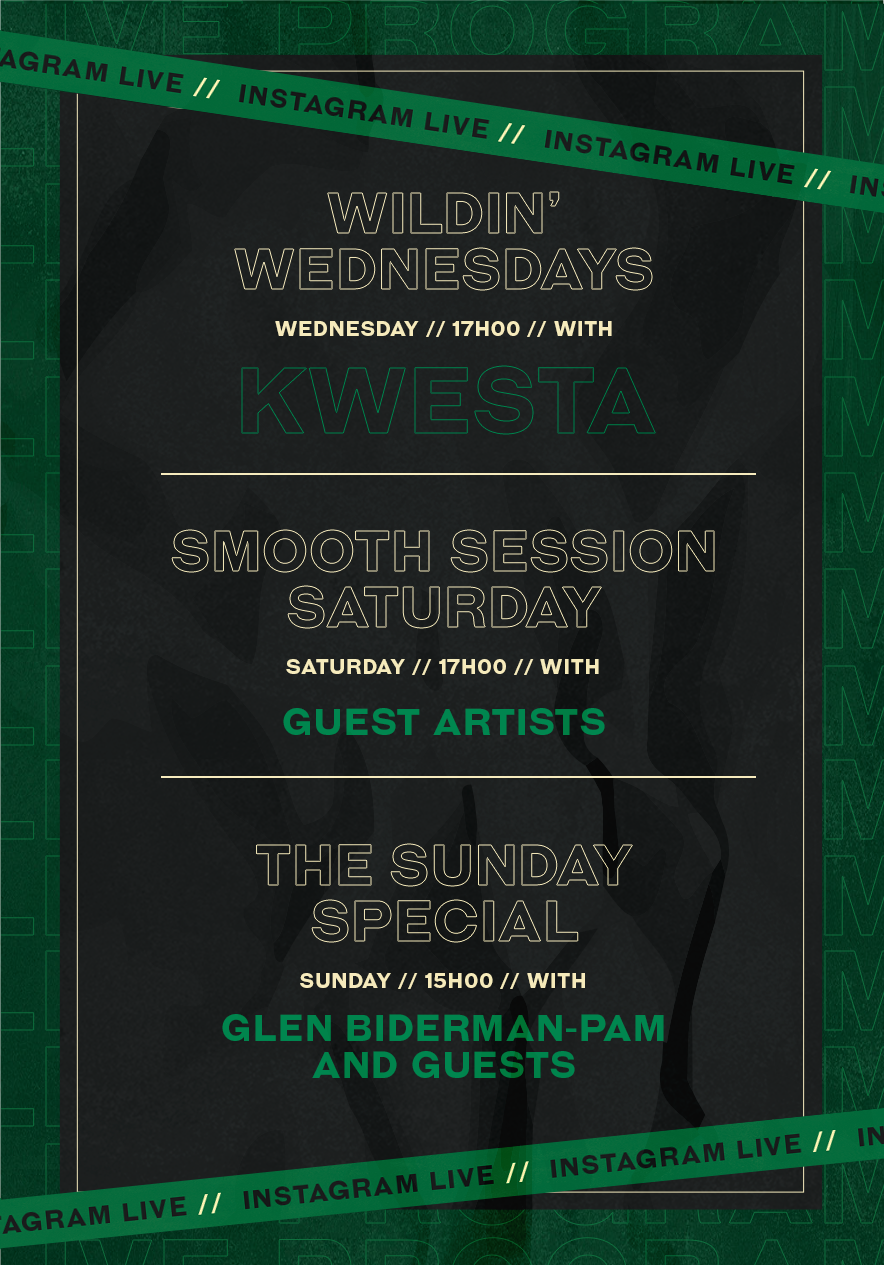 Wildin' Wednesdays
Kwesta and Jameson bring you a 30-minute weekly chat to share his musical process and the story behind his rise to fame.
Smooth Session Saturday
LIVE & unplugged sessions with SA's finest muso's.
The Sunday Special
A one-of-kind two part comedy special hosted by Glen Biderman Pam and SA's funniest comics.
Rap A Verse With Kwesta
Collaborate with Kwesta in the #JamesonStayInn RAP A VERSE challenge. The best entry will get the chance to record in studio with the king himself and be featured on the track!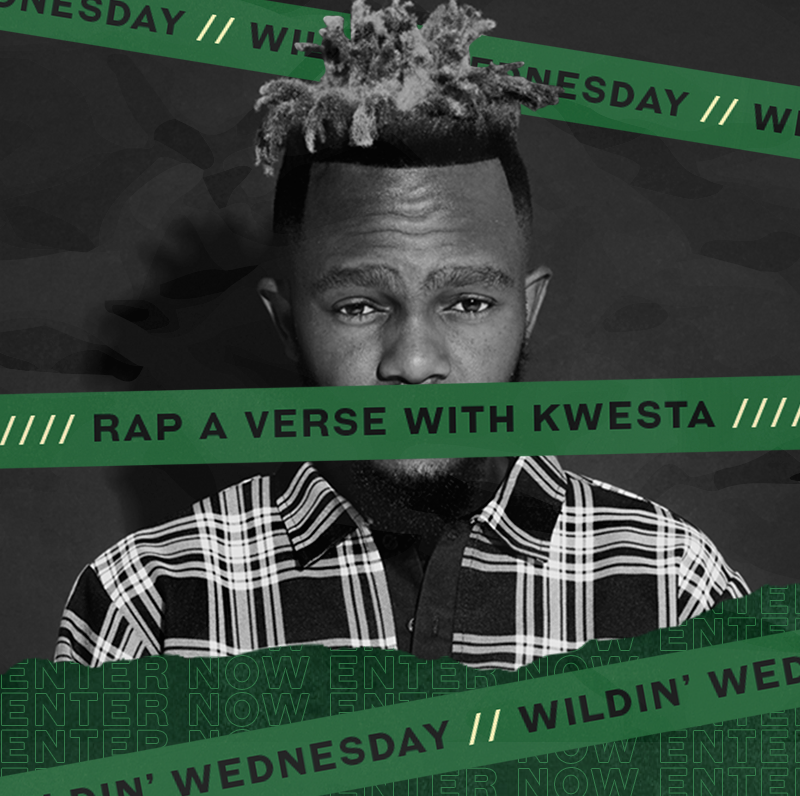 How it Works
Step 1: Listen to Kwesta's unfinished track after clicking enter.
Step 2: Submit your verse via mp4 or youtube link (no longer than 40 seconds) below and fill out your details.
Step 3: Kwesta will choose the dopest verse to complete his track.
Step 4: Winner will have once in a lifetime studio experience with Kwesta and an award winning hiphop producer and be featured on the track.