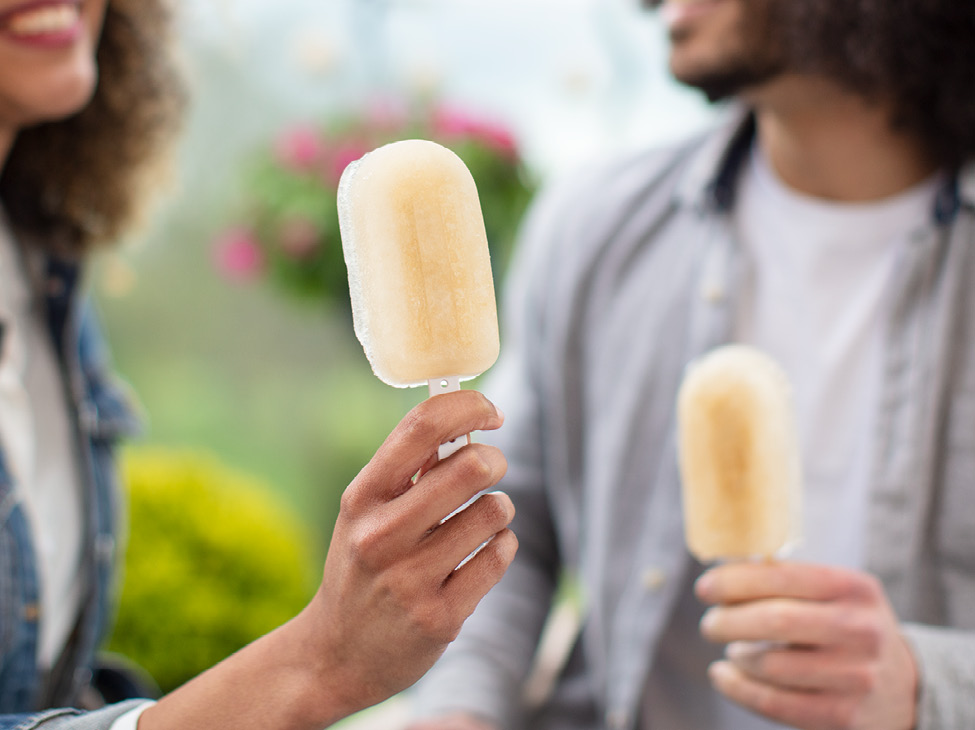 COCKTAIL RECIPES
Jameson Ginger Ice Pops
Summer is about to POP off, and our Jameson Ginger & Lime Ice Pops are the whiskey treat you've been missing. Jameson on the rocks? Hello, old friend. Jameson on a stick? Ice to meet ya!
Ingredients
30 ml Jameson Original

120 ml Ginger Ale

1 squeeze Fresh Lime
1 Part Jameson Original

4 Parts Ginger Ale

1 squeeze Fresh Lime
How to make
Batch and pour into popsicle mold

Freeze overnight
About this Cocktail
Someone should tell the ice cream van driver they're missing out. The classic combination of triple distilled Jameson original, ginger ale, and a squeeze of lime frozen overnight. Would I like a lime wedge with my lolly? Yes, please!