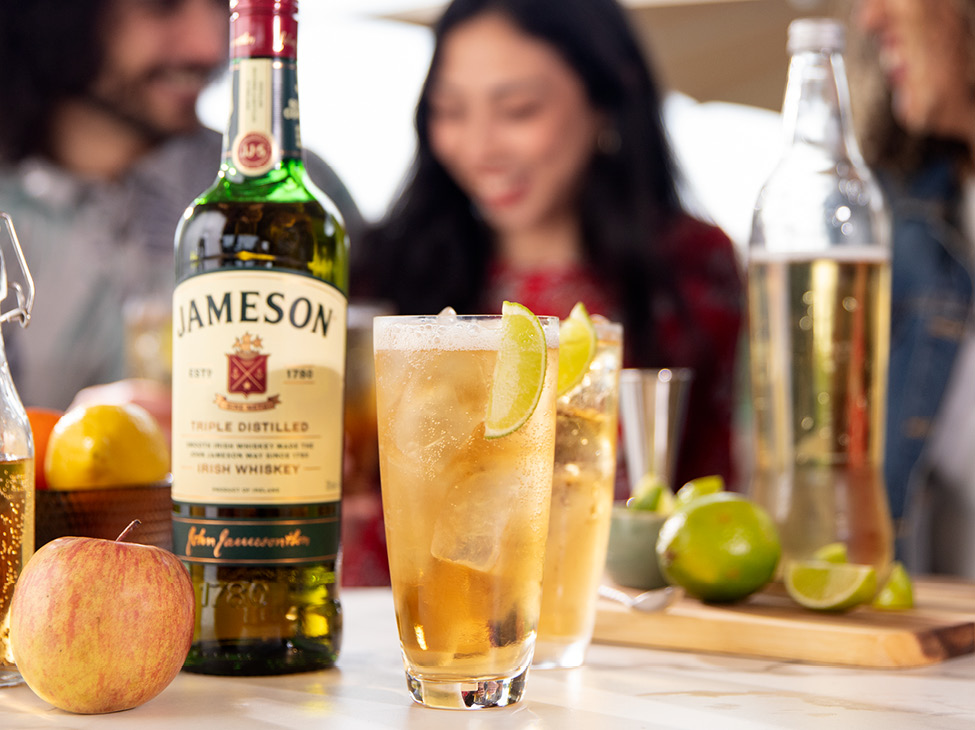 Cocktails
The Apple Blitz
Do you like apples? Of course you do. It's a fruit on the go. A gift for teachers. A doctor deterrent. And now, a light and bright Jameson cocktail. Jameson Apple Spritz: How do you like them apples?
Ingredients
30 ml Jameson

60 ml Ginger Ale

90 ml Sparkling Apple Juice
1 Part Jameson

2 Parts Ginger Ale

3 Parts Sparkling Apple Juice
How to make
Stir and garnish with a lemon wedge
About this Cocktail
Don't stress and pair the best. Smooth Jameson Irish Whiskey, with sweet apple notes and with a ginger kick. A simple, summery, bubbly, show stopper? App-solutely.