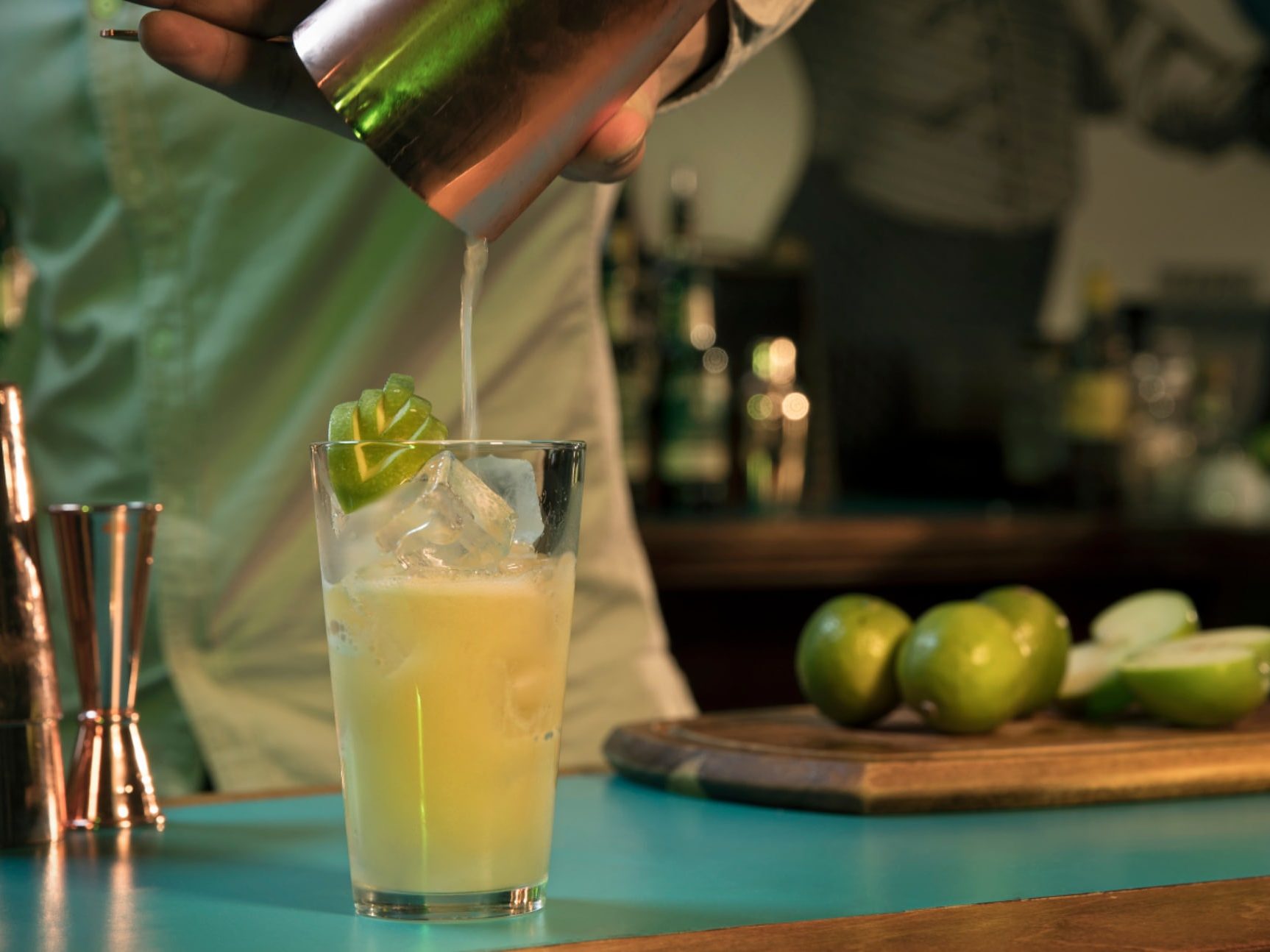 Cocktails
The Hoppy Orchard
Frolic in the Orchard with this Jameson IPA Edition, fresh apple and light beer combo!
How to make
Stir your Jameson IPA Edition and pressed apple juice together, with a touch of fresh lime juice and IPA syrup over ice in a highball glass.
Then, top it all off with some lightly hopped pale ale beer, and stir again.
Add more ice (if needed), and garnish with a lime wedge.
About this Cocktail
This freshing drink will have your tastebuds swirling due to its mix of hoppy and sweet flavours. A guaranteed thirst quencher for the summer months!