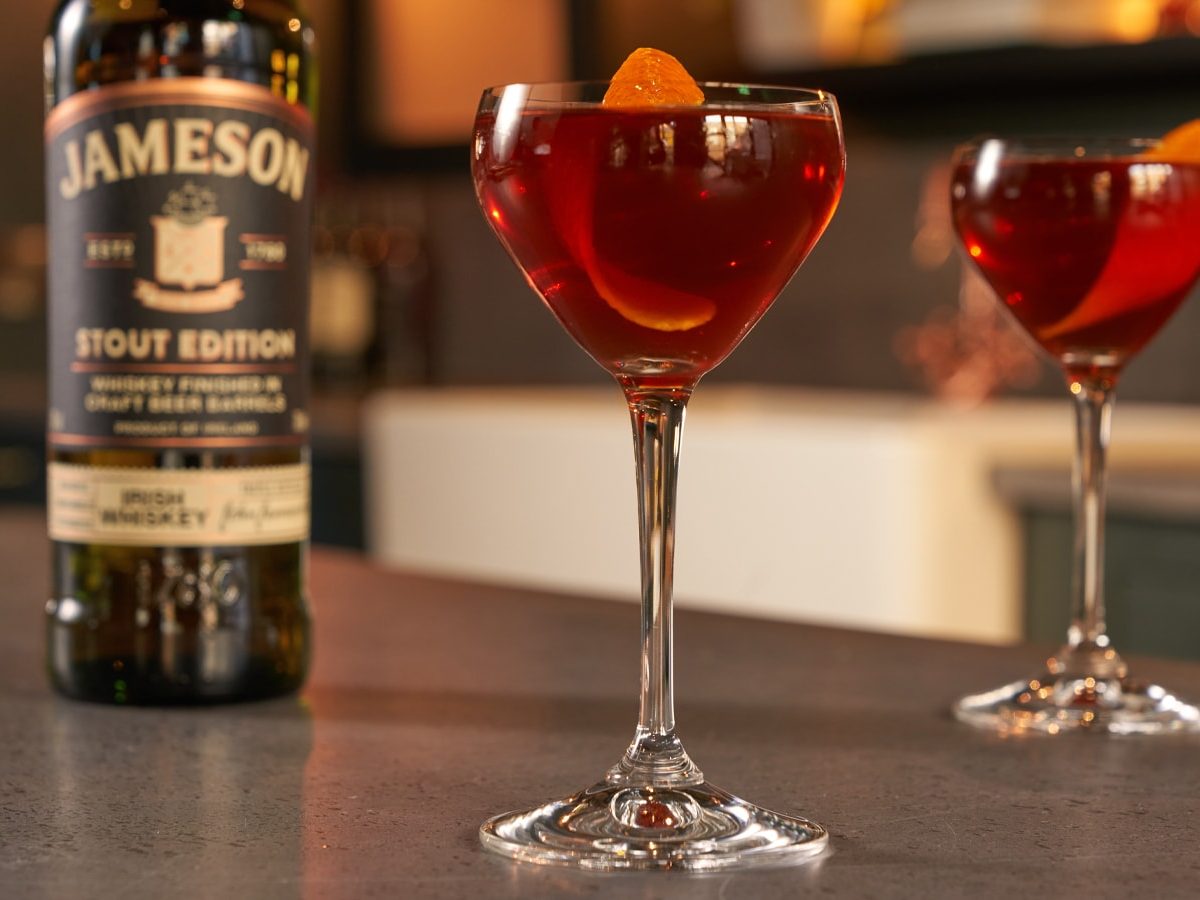 Cocktails
The Short & Stout
Combine whiskey and stout for a natural continuation of this beautiful Irish friendship.
How to make
Make the Stout syrup.
Heat one part local stout to one part caster sugar in a saucepan on a medium-low heat and and stir to dissolve the sugar. Allow to cool, bottle and refrigerate.
Make the Short and Stout.
Add 50ml Jameson and 15ml stout syrup to a mixing glass or cocktail shaker with ice and stir until chilled.
Strain into a chilled coupe glass and garnish with an orange zest.
About this Cocktail
Jameson Stout Edition is the perfect crossroad for beer and whiskey lovers, and this fabulous cocktail really highlights that. Enjoy notes of chocolate, coffee and hazelnut.