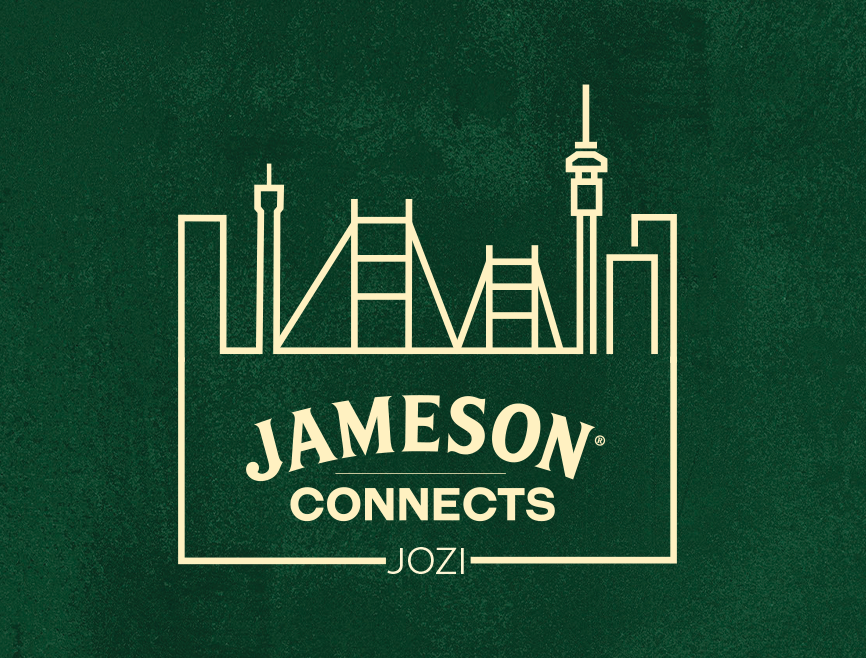 Jameson Connects Jozi
Jameson Connects Jozi, literally
The East, West, South and North are coming together to Widen the Circle at the most social event on this year's calendar. Mark the 25th of March, because Jozi's social scene will never be the same again.
Jozi, come meet Jozi
Jozi stand up and pull up! Jameson Connects is rolling out the green carpet and
connecting all of Jozi from the burbs to the hood, East, West, South and North.
We want to host you for a night of authentically Jozi food, groove, and games
amongst like-minded people, all brought together by a whiskey as admired as
Jozi, Jameson Original.
Come pull up a chair and join in
Let's connect – Sign up now to stand the chance of winning tickets to Jameson Connects Jozi