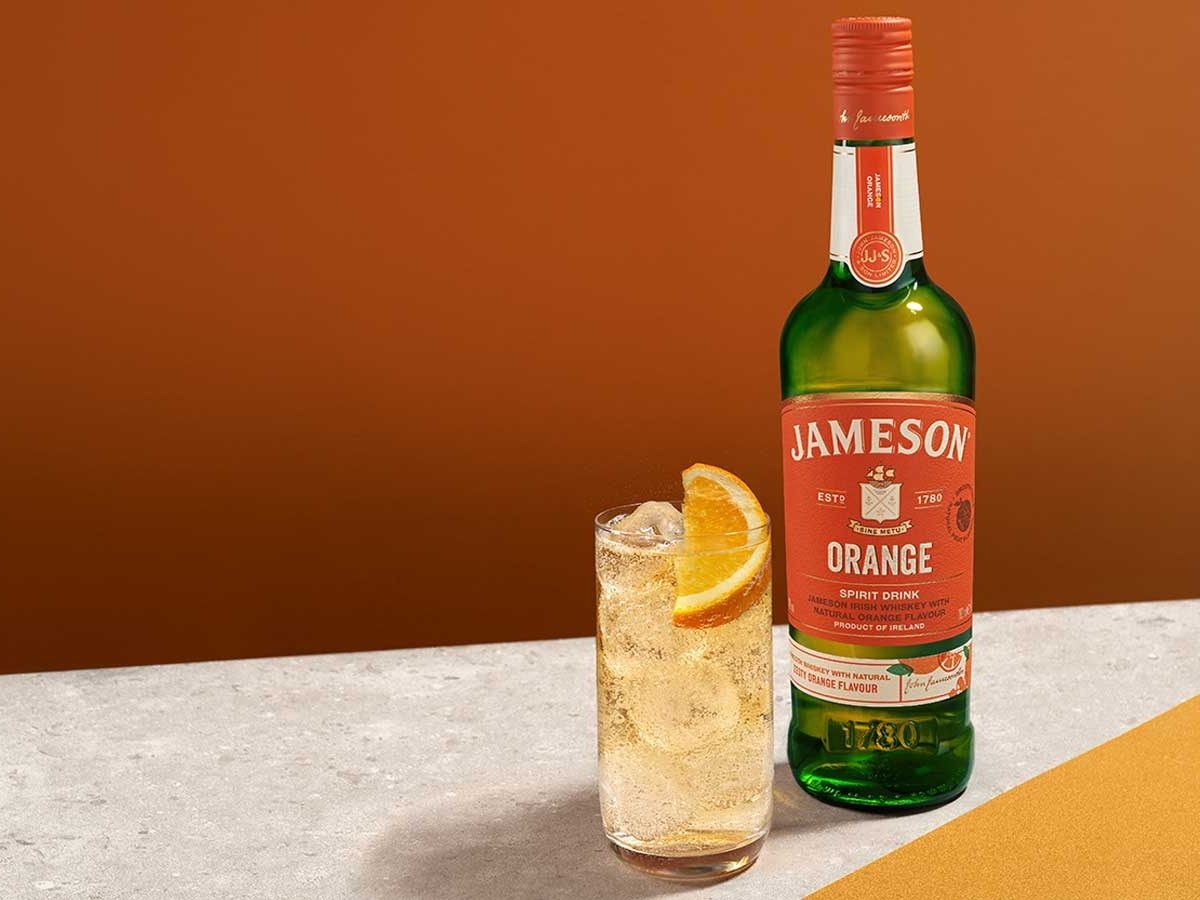 Cocktails
Jameson Orange & Lemonade
Why stray from citrus? The perfect pair for Jameson Orange is right beside it in the fruit bowl.
Ingredients
Ice Cubes

35 ml Jameson Orange

90 ml Lemonade

1 Slice Orange
Ice Cubes

1⅙ Parts Jameson Orange

3 Parts Lemonade

1 Slice Orange
How to make
Fill a high ball glass with ice and pour in a shot of Jameson Orange whiskey. Top up the glass with a good quality white lemonade and stir briefly to mix.

Take a large wedge of orange, give it a squeeze and drop it into the glass

Roughly 1 part Jameson Orange to 3 parts lemonade, all parts refreshing.
About this Cocktail
This zesty twist on our classic Jameson, Ginger and Lime is crying out for an orange slice. Extremely refreshing, pleasant orange aroma.