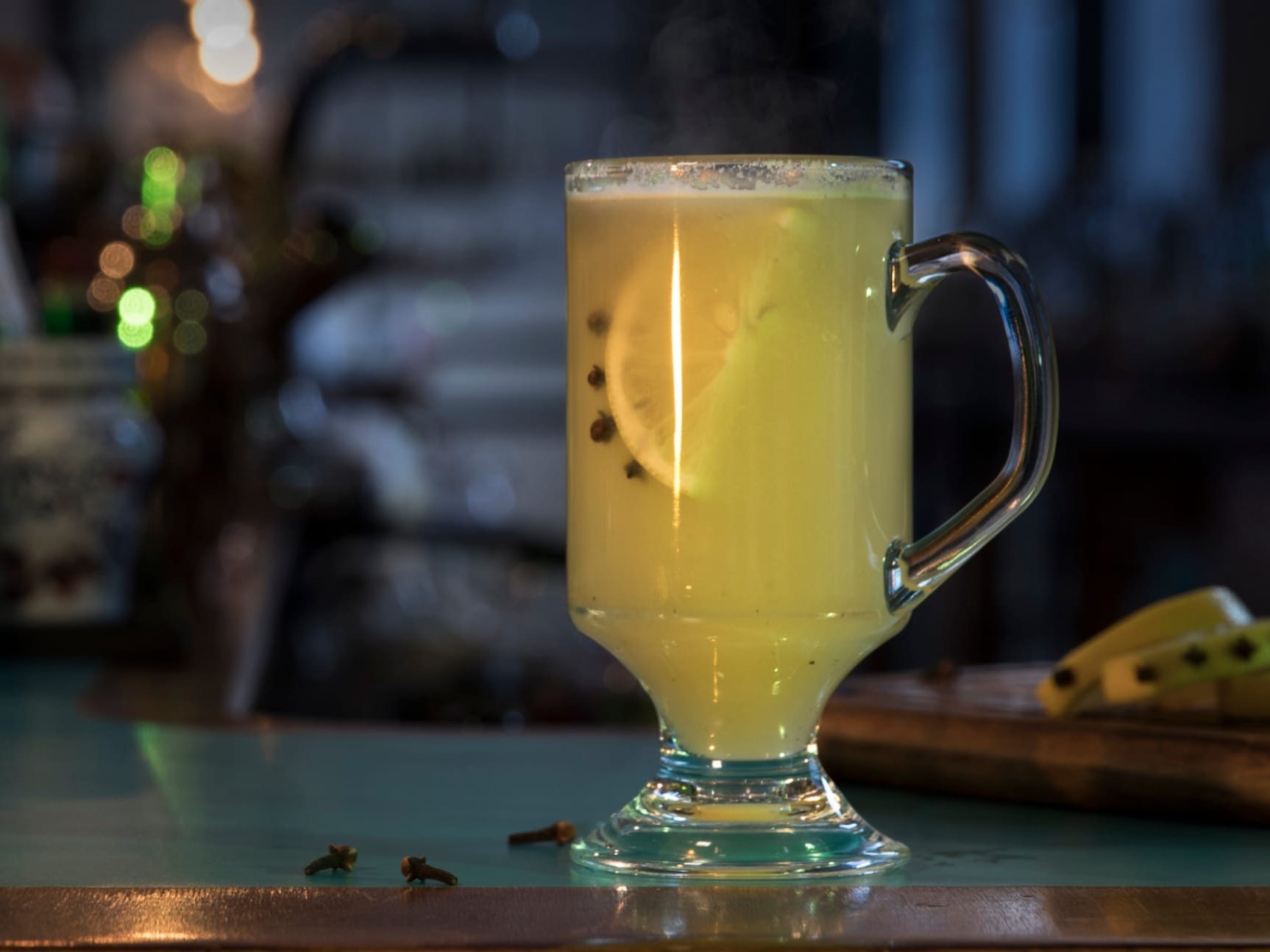 Cocktails
The Four John Ginger
Create the perfect hot drink for those cold nights with this hot toddy mixing lemon & ginger with our famous Jameson whiskey.
How to make
Hand-blend 100g ginger, 100g sugar and 100ml hot water in a bowl.
Sieve into another bowl and add the Jameson Original and the lemon juice, then top up with hot water.
Serve in cup or tempered glass, and garnish with a clove-studded lemon slice.
About this Cocktail
This simple and delicious hot drink is named after the first four heads of the Jameson Distillery – John Jameson. Nepotism aside, they did a great job, so deserve a great tribute. These perfect winter drinks are a modern spicy twist on the classic hot whiskey and are perfect for cold winter months.