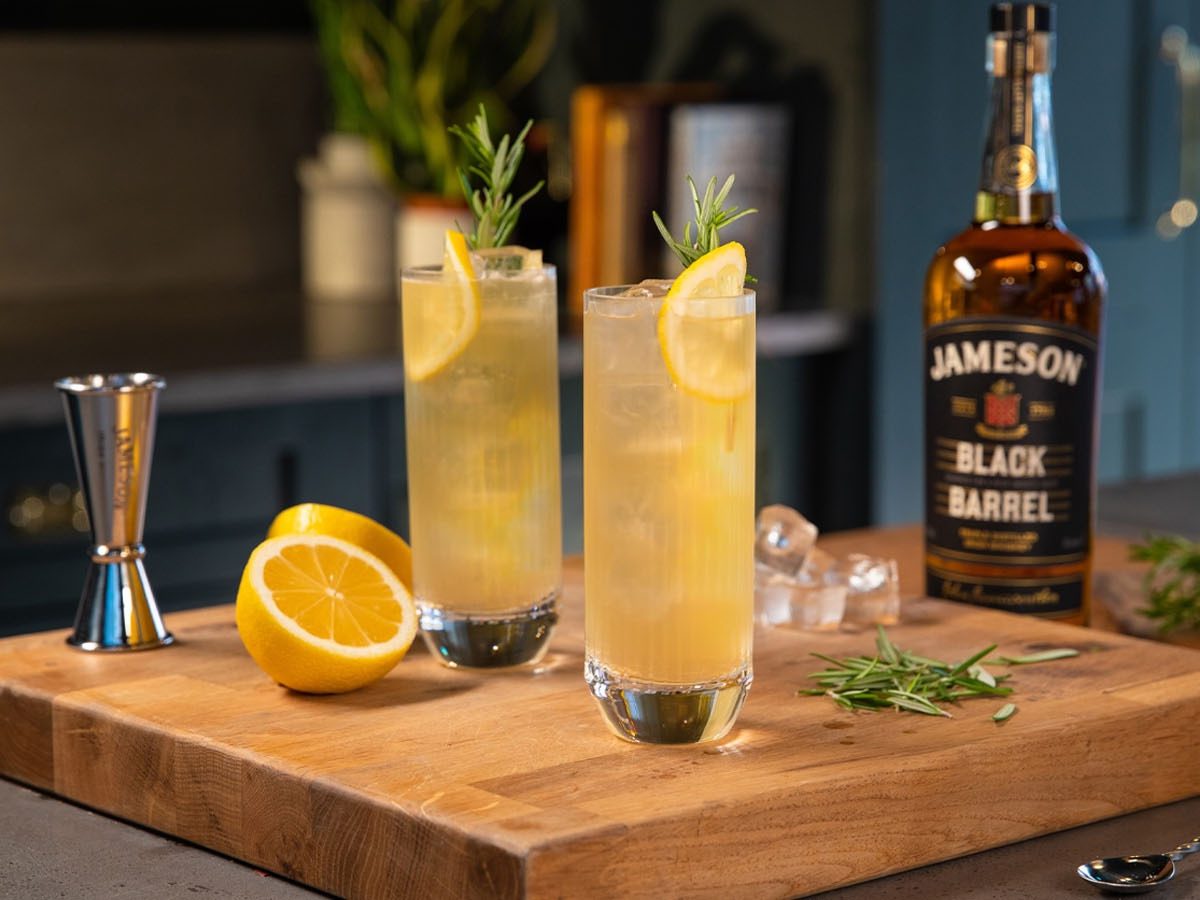 Cocktails
Jameson Ginger Sparkler
A sparkler that is sure to sizzle your guests taste buds. Combining old favourites like ginger and lemon with sparkling wine and Black Barrel for a truly special sip. A round your mates surely won't skip.
How to make
Build all ingredients except for sparkling wine in a shaking tin
Add Ice
Shake
Strain as you pour into a highball glass top with Sparkling Wine
Garnish with a lemon wheel and a rosemary sprig
About this Cocktail
A quick and easy recipe made with Jameson Black Barrel and sparkling wine. Sure to dazzle at any gathering.