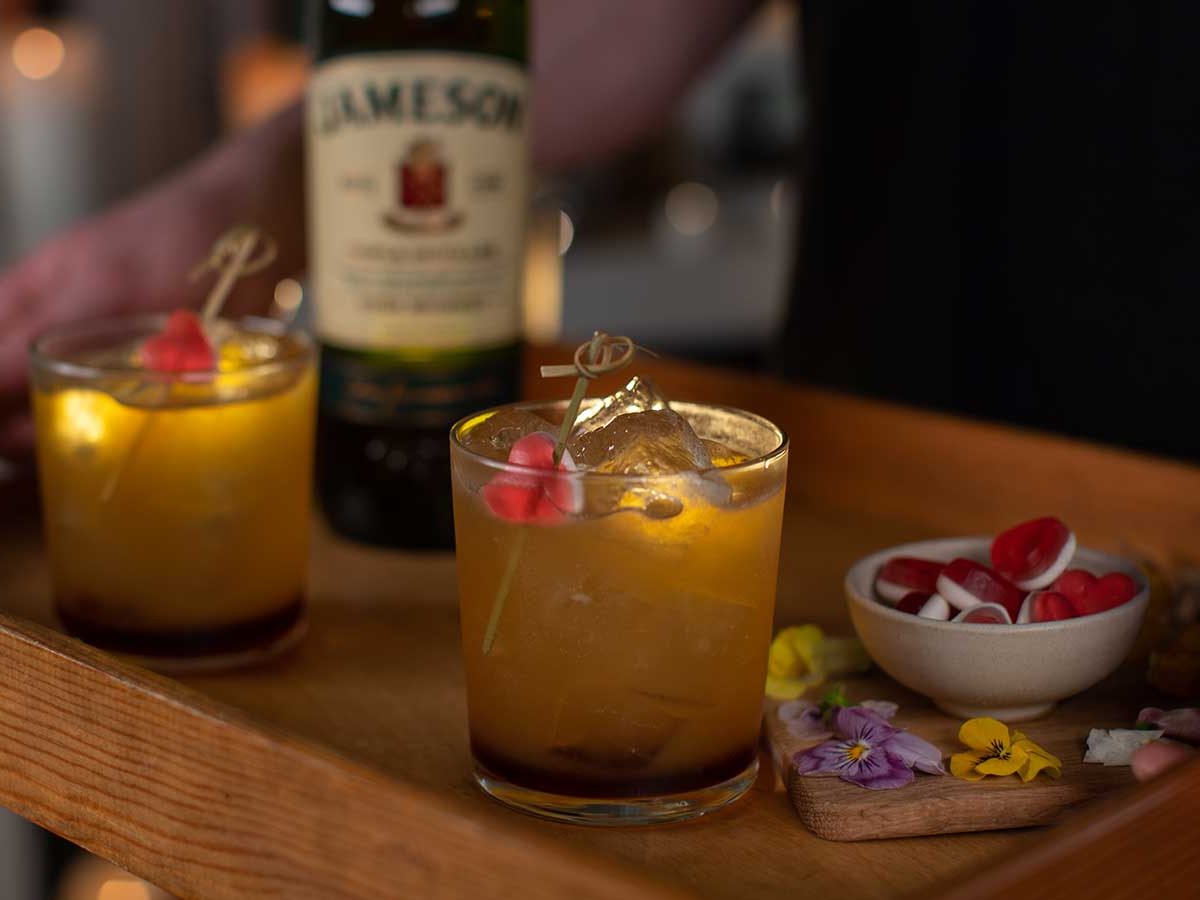 Cocktails
Sorrento Sour
When they mix with a clink, this Italian-inspired drink, that's Amore!
How to make
Add the sweet vermouth to a rocks glass filled with ice.
Shake the rest of the ingredients with ice and strain slowly into the ice and vermouth.
To make simple syrup: Dissolve equal parts granulated white sugar in water.
About this Cocktail
Dean Martin's favourite cocktail (we imagine). This twist on the classic New York Sour is sure to impress that special someone. Like your Mum. Love you Mum. Thanks for everything xx