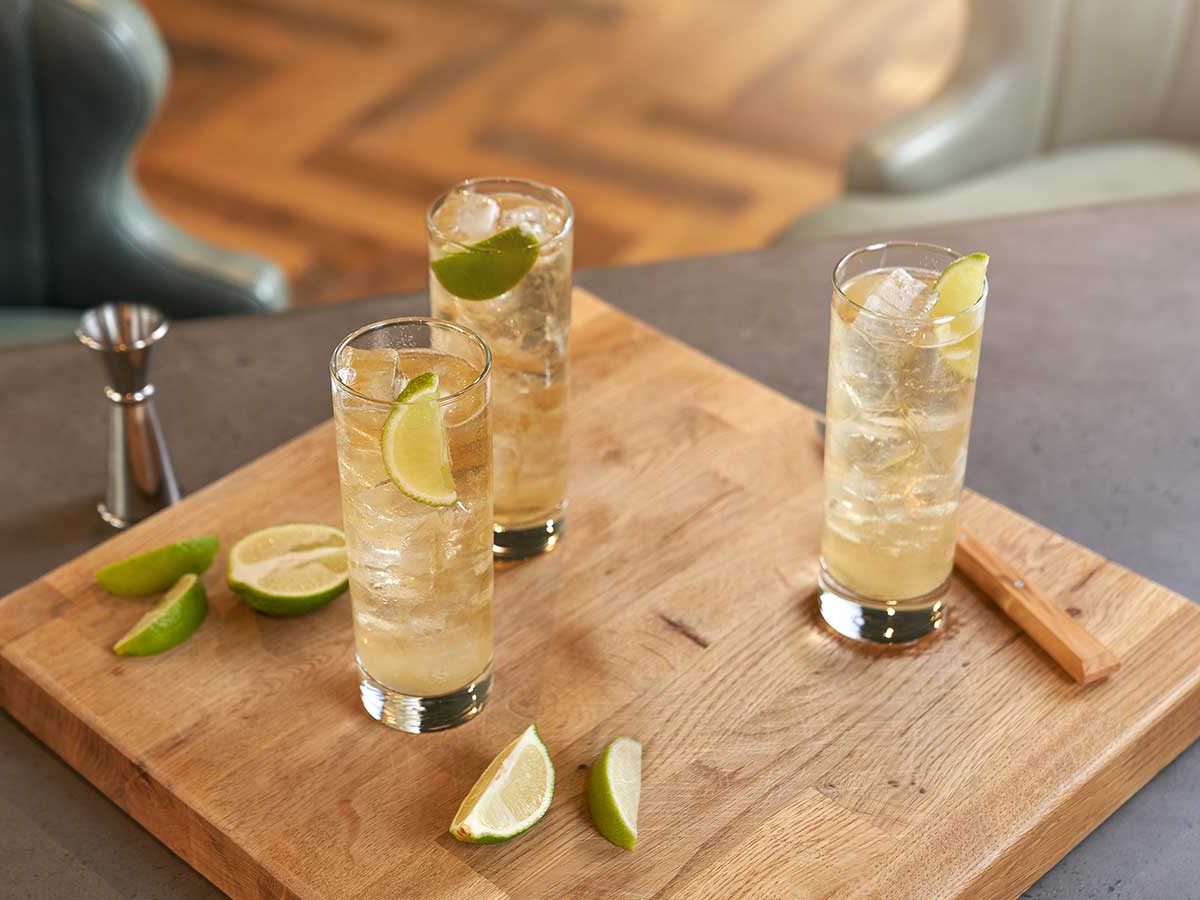 Cocktails
Jameson Soda & Lime
Jumping on the Soda trend with pride and some lime
Ingredients
Ice Cubes

50 ml Jameson Irish Whiskey

1 Wedge Lime

90 ml Soda Water
Ice Cubes

1⅔ Parts Jameson Irish Whiskey

1 Wedge Lime

3 Parts Soda Water
How to make
Fill a high ball glass with ice and pour in 50ml of Jameson. Top up the glass with a good quality soda water and stir briefly to mix.

Take a large wedge of lime, give it a squeeze and drop it into the glass

Roughly 1 part Jameson to 3 parts soda, all parts refreshing.
About this Cocktail
In just three simple steps, enjoy a refreshing, thirst quenching drink at anytime of the year. Pour Jameson, Mix soda water and squeeze lime.