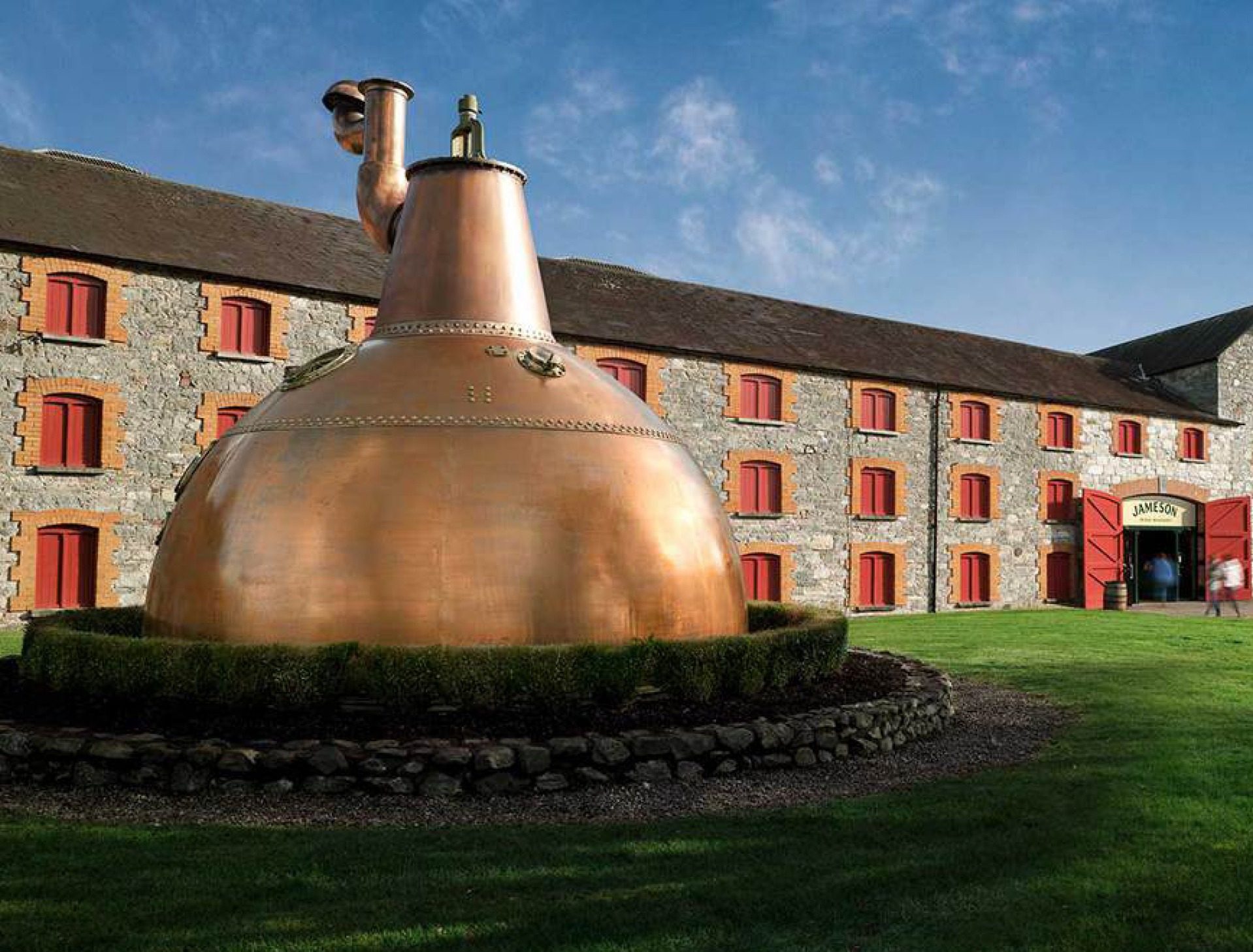 Jameson Distillery Midleton
Jameson Midleton Distillery in Cork Tour
Let us take you on a journey from past to present. In Midleton, come face to face with the world's largest pot still on one of our memorable experiences at the old distillery of Jameson Irish Whiskey.
We've just embarked on an exciting upgrade journey which will see the buildings here at Jameson Distillery Midleton transformed between now and 2025, just in time to celebrate our 200 year anniversary. You may notice some construction work when you arrive for your visit, however we ensure that our experiences are running as usual with minimal interruption. Please allow time to find parking before your experience, as we can no longer accommodate parking onsite. When you arrive, there is free parking available outside our main gates on Distillery Walk. There is also free parking available at Distillery Lane car park and on Main Street Midleton.
We look forward to welcoming you soon.
Sláinte!