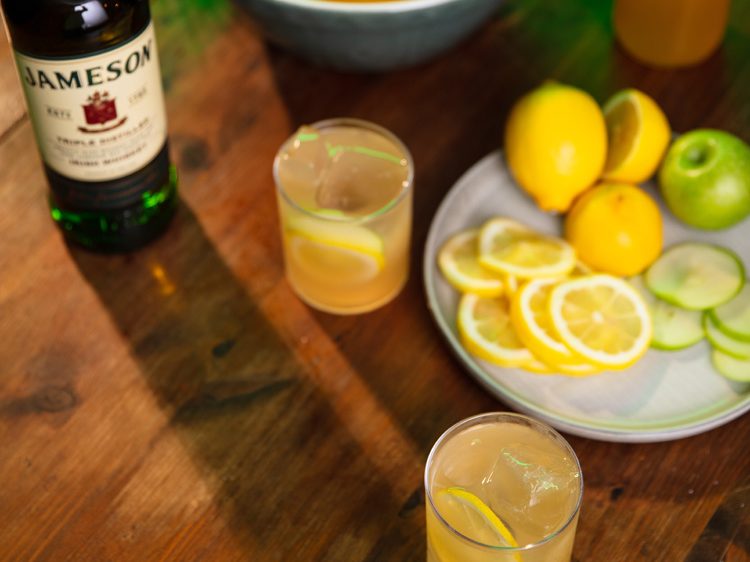 Cocktails
Paddy's Punch bowl
Prepare a big bowl of this refreshing apple cider cocktail with lemon, simple syrup and Jameson Irish Whiskey, and your work for the night is already done.
How to make
Add all ingredients into a bowl

Serve in short glass over ice, garnished with sliced lemons and apples.
About this Cocktail
This St. Patrick's day punch recipe was carefully crafted by expert Bartender, Oisin Davis. It celebrates the best seasonal Irish ingredients.