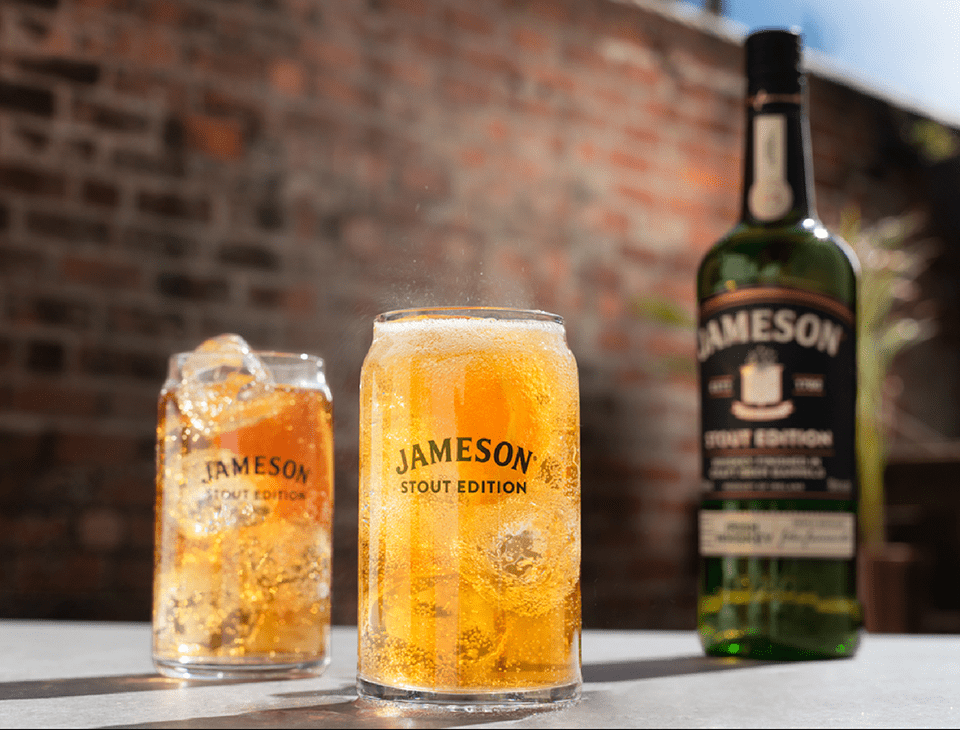 JAMESON JOURNAL
5 surprising Jameson Whiskey cocktails
These easy-to-mix drinks offer the whiskey drinker an insight into the versatilely of the various Jameson expressions. Order this mix next time you're out, or make it yourself at home.
Mix it up next time you go out. No need to mingle to have some fun
Black Gold:
This rich mix of strong flavours brings out the darker side of Jameson Caskmates Stout Edition.
 Jameson Caskmates Stout, Soda & Orange:
In this Irish twist of a Scottish classic the Orange flavour elevates the subtle touch of hops and cocoa beans from the beer cask finish in Jameson Caskmates Stout Edition.
 Midleton Mule:
For the fans of winter cocktails and like a nice Moscow Mule, the Midleton Mule – is our take on the classic vodka drink, with Jameson Irish Whiskey instead of vodka.
 IPA Shandy:
This refreshing upgrade to the classic beer shandy, is perfect for a sunny South African afternoon.
Hot Toddy:
History is a little blurry on the exact origin of the 'hot toddy', some suggest that it was invented in Scotland in the 18th century, more likely though, 'toddy' was derived from the Hindi word 'tārī' which was a drink (served cold) made from the sap of the toddy palm.
What we do know is that somewhere along the line it made its way to the British Isles and evolved into a hot drink with a base of water, spirit and spice. This particular blend could help invigorate blood flow (through the cinnamon), while ginger stimulates the circulation (which could help aid digestion).