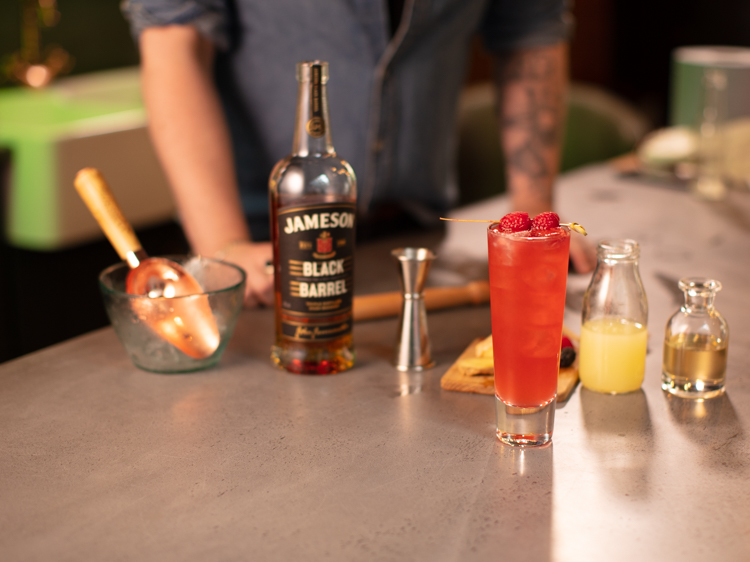 Cocktails
Ready For Summer
An almond syrup, Orgeat gives the tropical Mai Tai cocktail its distinct taste.
Ingredients
2 Whole Blackberry

2 Chunks Ginger

60 ml Ginger Beer

50 ml Jameson Black Barrel

25 ml Lemon Juice

10 ml Orgeat Almond Syrup

60 ml Raspberry
2 Whole Blackberry

2 Chunks Ginger

2 Parts Ginger Beer

1⅔ Parts Jameson Black Barrel

⅚ Parts Lemon Juice

⅓ Parts Orgeat Almond Syrup

2 Parts Raspberry
How to make
Muddle 2 blackberries and 2 chunks of ginger in your cocktail shaker.

Add the rest of the ingredients except the ginger beer and shake with ice.

Strain into a highball glass filled with ice.

Top with Ginger Beer and garnish with a 2 skewered raspberries.
About this Cocktail
In this cocktail, a San Diego bartender from The Beaches blends it with ginger, berries, and Jameson Black Barrel for a delicious summer drink.