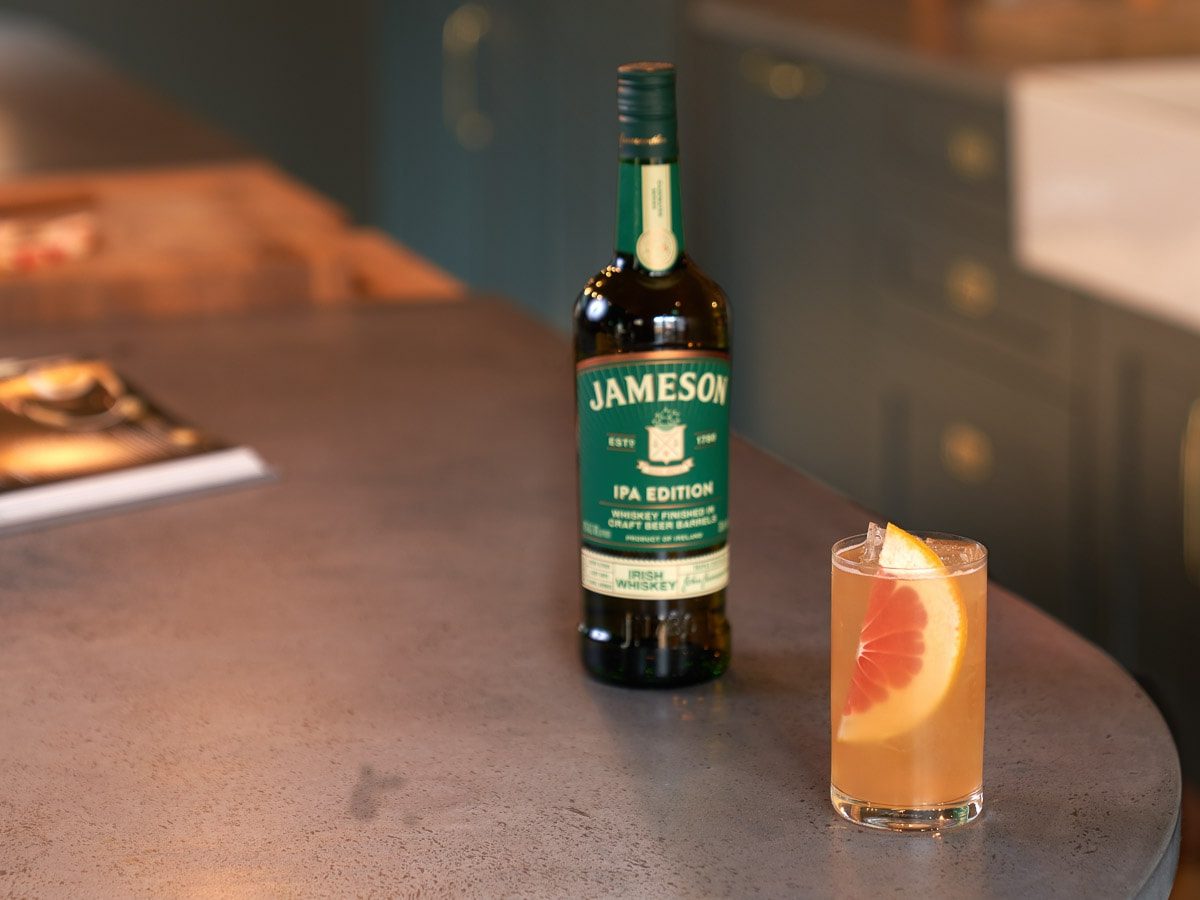 Cocktails
Hops and Dreams
So good you'll be frothing at the mouth.
Ingredients
2 dashes

25 ml

20 ml

50 ml

35 ml

25 ml
2 dashes

⅚ Parts

⅔ Parts

1⅔ Parts

1⅙ Parts

⅚ Parts
How to make
Add all ingredients except IPA to a shaker with ice and she until chilled.

Strain into an highball glass filled with ice.

Top with IPA.

Garnish with a grapefruit slice.
About this Cocktail
This hazy, hoppy cocktail is one for the dreamers. Fruity, zesty, sweet and sour. It's got it all. So much so, that all you've got to do is kick the feet up, lean back and start sipping.