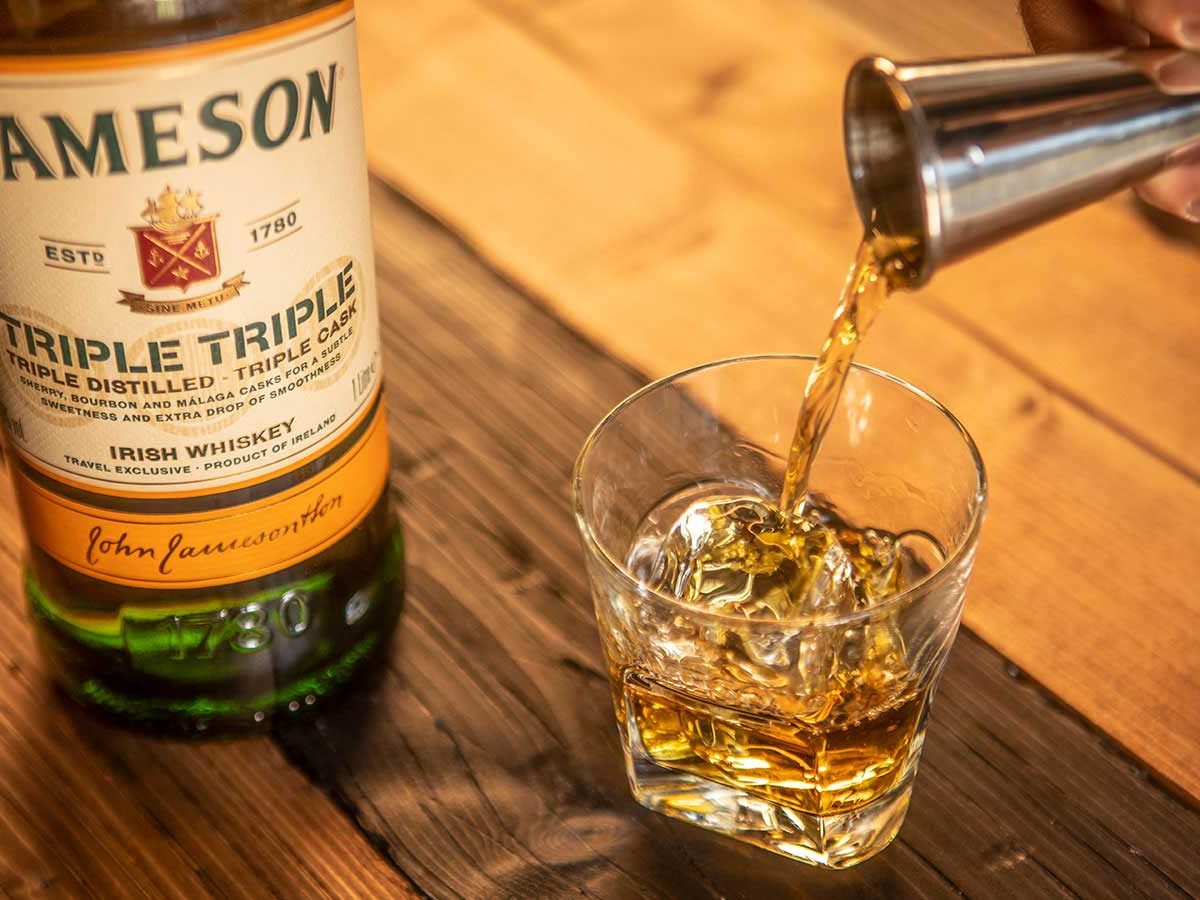 Cocktails
Jameson Triple Triple on the Rocks
A Triple Cask matured Jameson whiskey that includes the addition of Málaga cask.
Ingredients
Ice Cubes

35 ml Jameson Triple Triple
Ice Cubes

1⅙ Parts Jameson Triple Triple
How to make
Pour over tumbler glass with ice.
About this Cocktail
Delivers a subtle sweetness and an extra drop of smoothness. Notes of Orchard Fruits, Zesty Citrus & Spices.