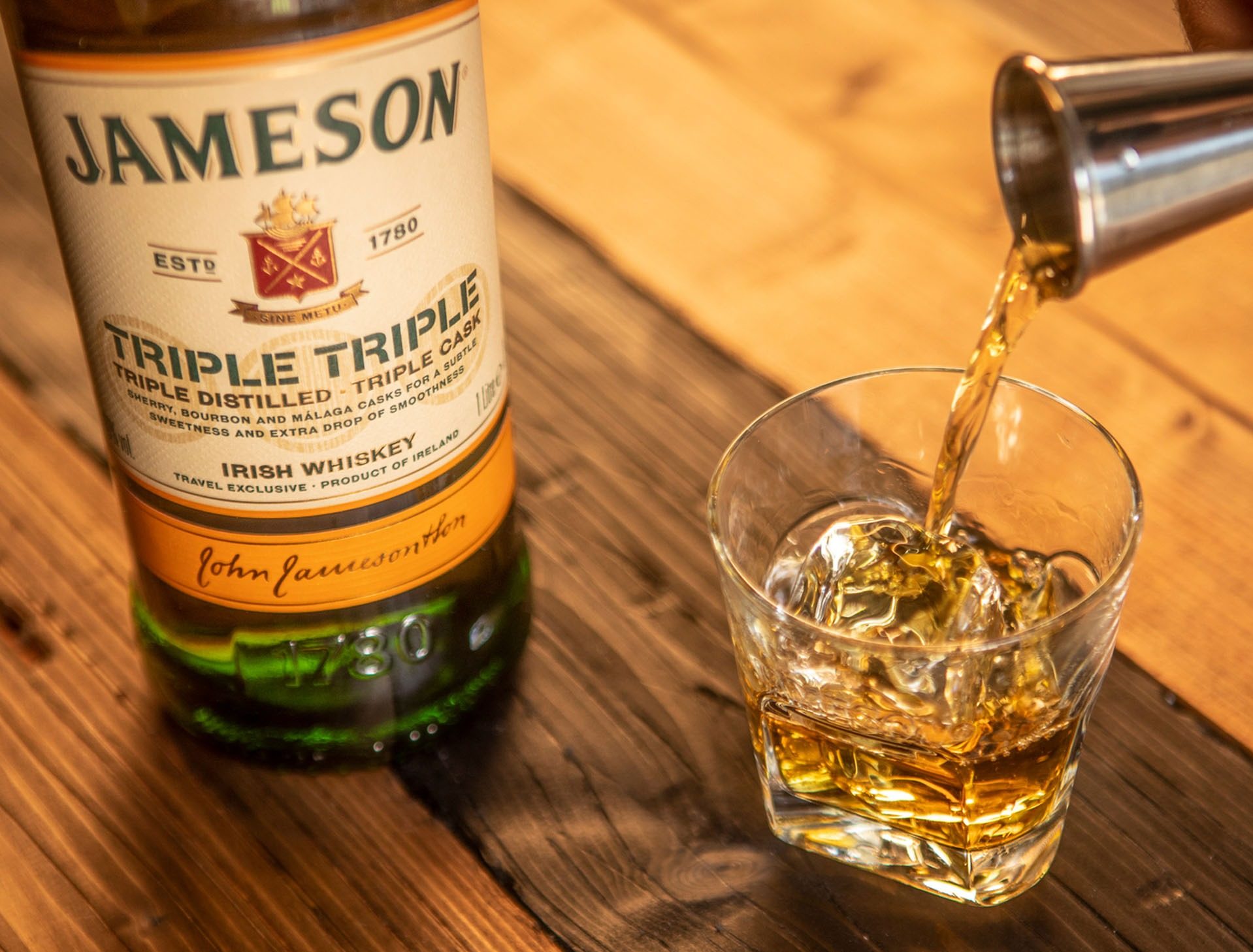 Our Whiskey
Jameson Triple Triple
Jameson Triple Triple is triple distilled and triple cask matured. We introduced our Bourbon and sherry casks to hand-selected Málaga casks. It turned out to be a match made in wood heaven. A word to the wise, you'll only find Jameson Triple Triple in travel retail.
Initial fruit notes of sweet pear that develop into zesty citrus peel with some dark fruits in the background. Hints of cinnamon and clove delicately work IN balance with the sweet Malaga wine cask influence.
Luscious, with sweet orchard fruits and light hints of blackcurrants, plums and raisins. The spices slowly build adding depth with hints of clove and black pepper, layered over the oak tannins adding dark chocolate and liquorice.
Lingering, with the spices slowly fading to reveal the fruits and oak.
More for the Barrel Lovers