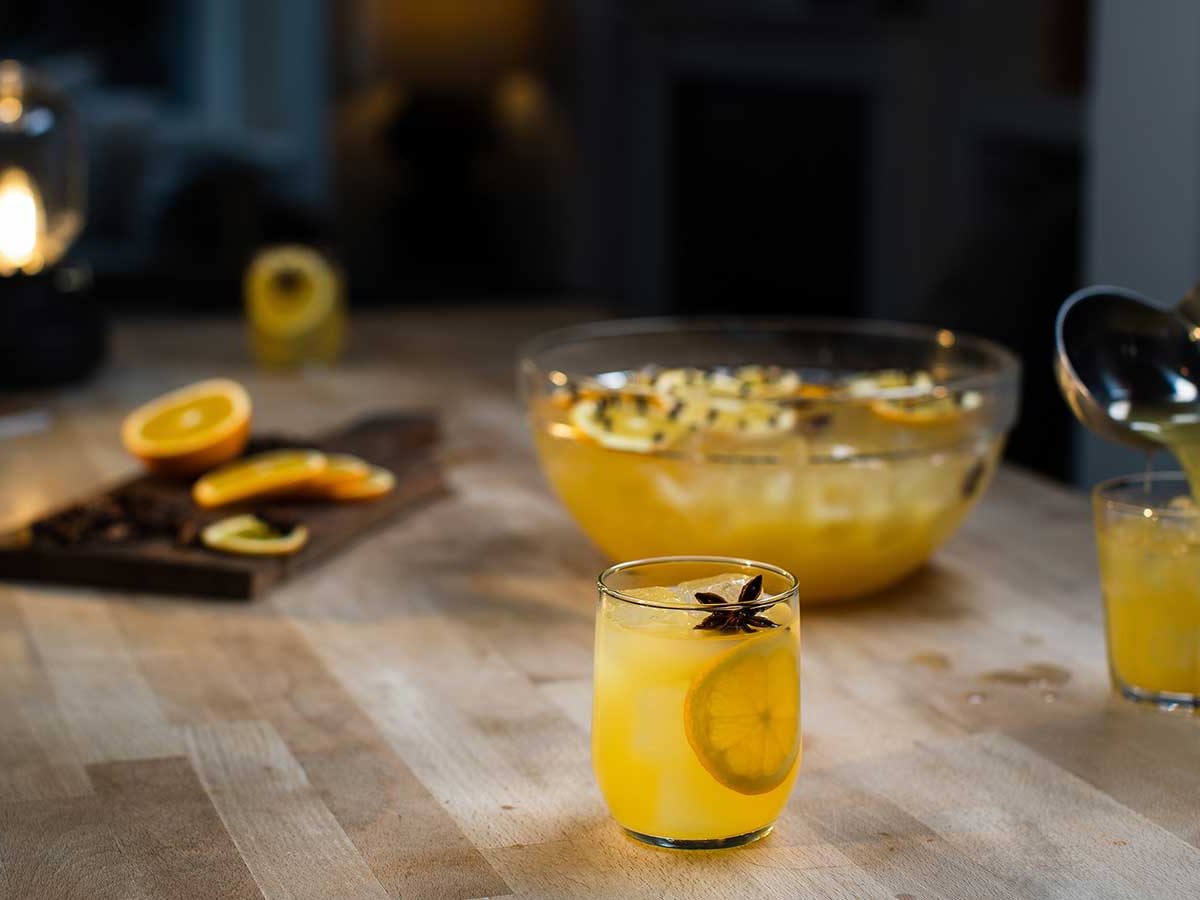 Cocktails
Tame Chameleon
This chameleon cocktail blend is built for standing out. Not blending in. And is actually far from tame. So the name is… ironic?! A comforting punch to the chops.
How to make
Add all ingredients to a punch bowl with plenty of ice.
Serve in a rocks glass and garnish with star anise and an orange slice.
To make Chamomile tea – add 3 chamomile tea bags to 700ml piping hot water and allow to steep for 10-15 minutes before removing the tea bags. Allow to cool before adding to the punch.
About this Cocktail
This calming citrus cocktail is packed full of spicy goodness. Finished with a sprinkle of zero guilt.