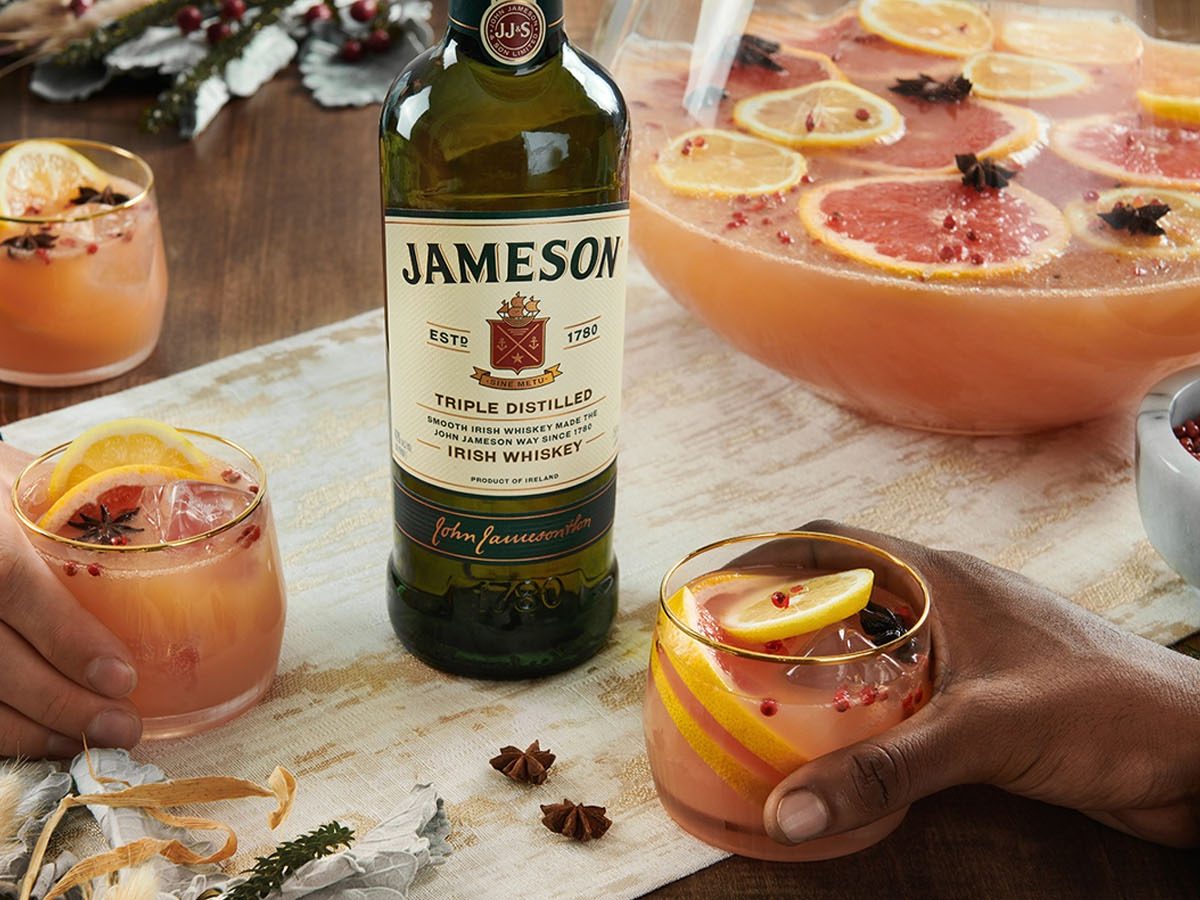 Cocktails
Winter Citrus Punch
A winter warmer for sure. As we prefer our holiday cheers with Jameson. And friends n' family too of course.
Ingredients
45 ml Jameson Irish Whiskey

15 ml lemon juice

30 ml grapefruit juice

15 ml cinnamon syrup

30 ml club soda
1½ Parts Jameson Irish Whiskey

½ Parts lemon juice

1 Part grapefruit juice

½ Parts cinnamon syrup

1 Part club soda
How to make
Build in a bowl and add ice.

Top with club soda and garnish with grapefruit, lemon slices, cracked pink peppercorn, and star anise.
About this Cocktail
This cinnamon, grapefruit seasonal special brings the punch to any family get together. Serving the smooth taste of Jameson with a bright new twist. Serving 6. Responsibly.