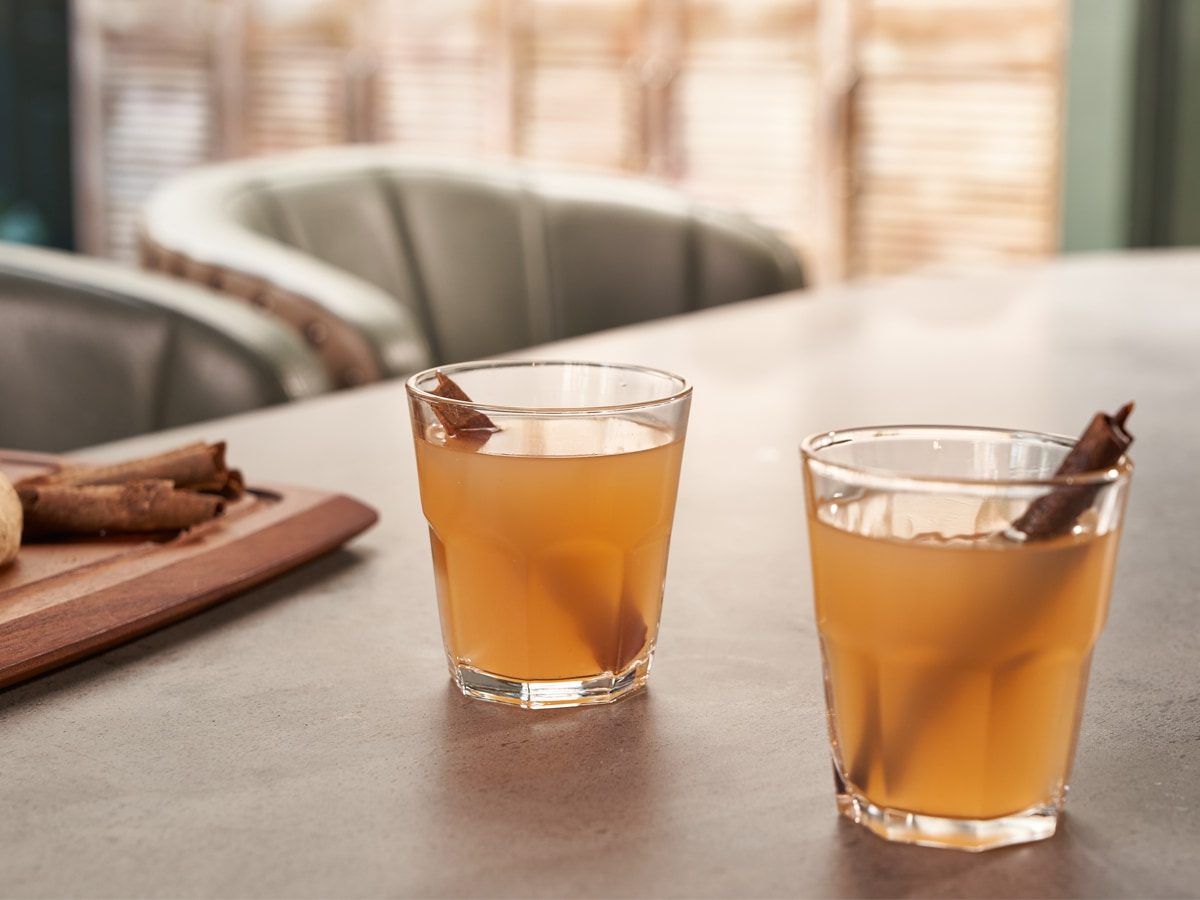 Cocktails
The Handwarmer
Prepare the perfect Christmas drinks for unexpected visitors, with this festive blend of cinnamon, ginger, cloves and Jameson Irish Whiskey.
How to make
Pour 3 litres of pressed apple juice into a large cooking pot.

Wrap 3 sticks of cinnamon, 3 star anise, 6 green cardamom pods, zest from 3 lemons and 50g of sliced ginger in a cheese cloth.

Place spices in the cooking pot with the apple juice on medium heat until the liquid boils, and then add 200ml of date syrup and squeeze 3 lemons in.

Finally add 30ml Jameson into a tempered glass, and use a ladle to serve your mouth-watering hot punch.

If you don't have date syrup agave, honey or maple syrup will work as a substitute.
About this Cocktail
A Smithfield take on mulled wine, delight your guests in the intricate, spicy flavour of this beautiful festive punch.