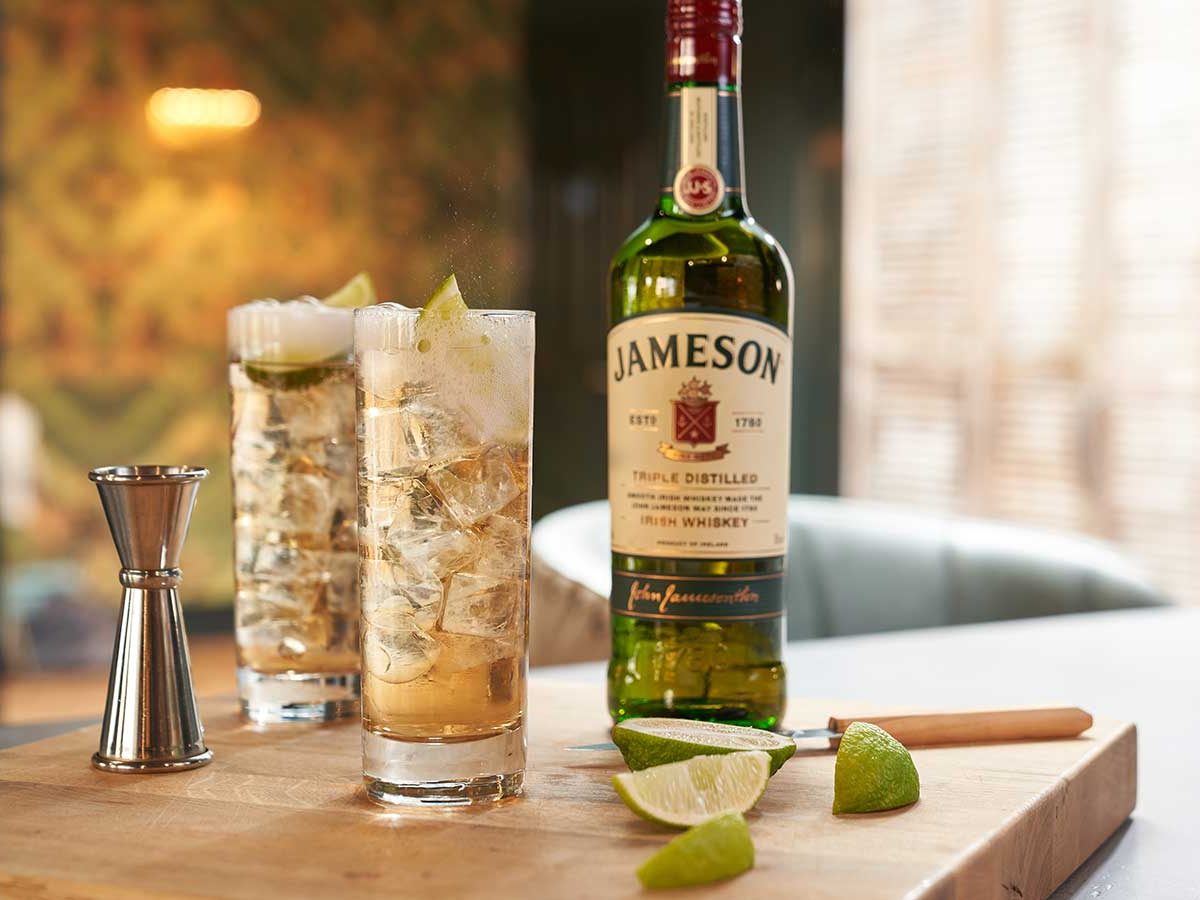 Cocktails
Jameson, Ginger Ale & Lime Recipe
Irish Whiskey, ginger ale, and lime perfectly complement each other in this refreshing drink that's super simple to make. Sometimes called an Irish buck or an Irish mule, this classic Irish cocktail dates back to the 19th century. It's bright, bubbly, and a little bit sweet. The JGL is perfect for summer and a favorite for St. Patrick's Day, but we think you can enjoy it year-round. Did we mention you can get Ginger Ale & Lime Recipe in a can, too?
How to make
Fill a highball glass with ice and add Jameson Original.
Top up the glass with good-quality ginger ale and stir briefly to mix.
Squeeze in a large wedge of lime, then drop it into the glass.
About this Cocktail
Known as Jameson's signature cocktail, this is a drink for all occasions. We love the little kick the lime wedge adds to the Jameson Original and ginger ale – it's the perfect balance of flavors. Plus, it's highly customizable. Adjust ginger ale and lime levels to suit your preferences.
One of the best parts – no cocktail shaker required, so it's easy to make a batch in a pitcher and bring it out with a bucket of ice for a summer barbecue. Or make it into
ice pops
.