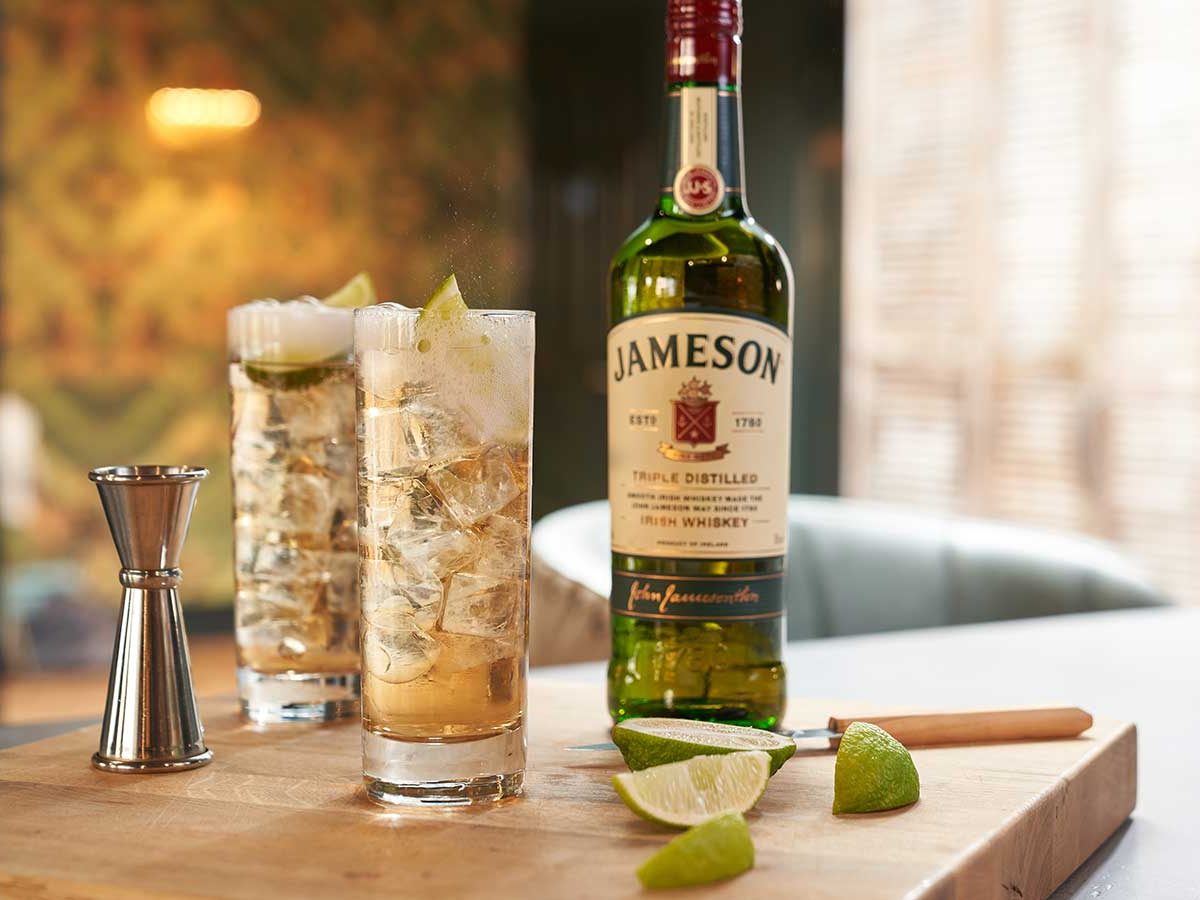 Cocktails
Jameson, Ginger Ale & Lime Recipe
How to make the perfect Whiskey & Ginger Ale – Jameson Whiskey, ginger ale, and a squeeze of lime – your go-to whiskey refresher.
How to make
Fill a high ball glass with ice and pour in a shot of Jameson. Top up the glass with a good quality ginger ale and stir briefly to mix.
Take a large wedge of lime, give it a squeeze and drop it into the glass.
Roughly 1 part Jameson to 3 parts ginger ale, all parts refreshing.
About this Cocktail
Always reliable, always delicious. Known the world over as the Jameson 'signature serve', this is really a cocktail for all occassions. However, nothing beats that night out with friends with a JGL in your hand!