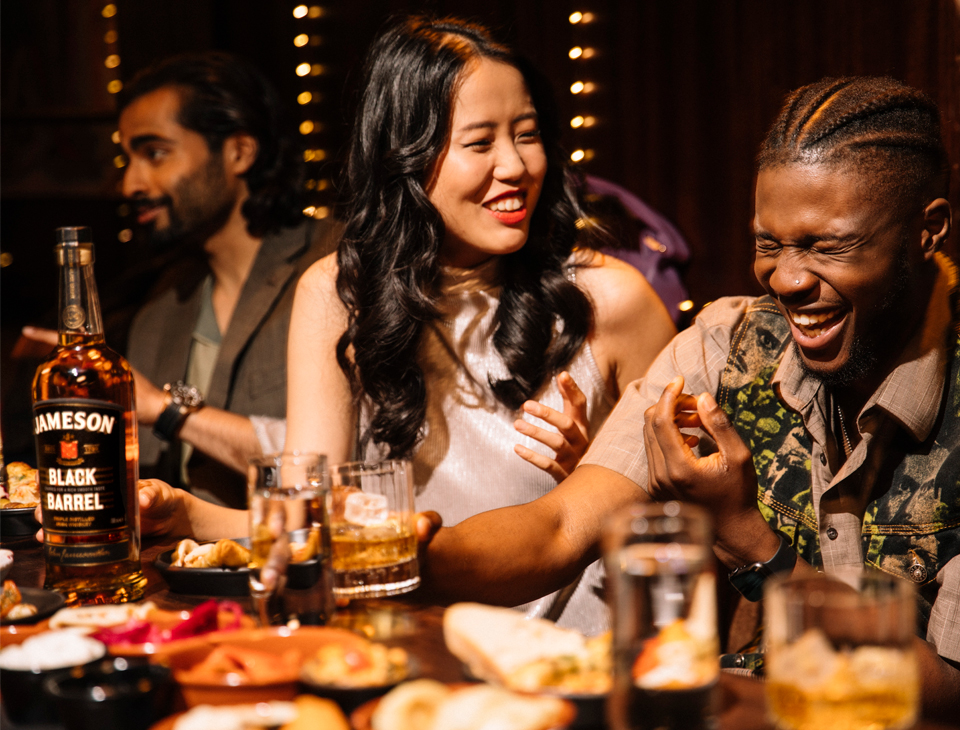 OUR WHISKEY
Jameson Black Barrel Irish Whiskey
Double charring the wood fires up the barrels and gives them new life. Untold richness and complexity awaits in every drop of Jameson Black Barrel. It's perfect on its own or on the rocks, but it's also commonly known as the best whiskey for an Old Fashioned. Don't trust us? Taste it. So, care to meet our beloved Black Barrel whiskey?
Time spent maturing in these barrels leads to intensified aromas of butterscotch, fudge and creamy toffee.
Nutty notes are in abundance alongside the smooth sweetness of spice and vanilla.
Enjoy the richness and intensity of toasted wood and vanilla.
Get To Know Jameson Black Barrel
What is Jameson Black Barrel?

Jameson Black Barrel is a triple distilled blend of small batch grain and single pot Irish whiskey. Matured in double charred barrels, this whiskey boasts sweet and spicy characteristics. 
How long is Jameson Black Barrel Aged?

Jameson Black Barrel is aged for up to 16 years in double charred barrels, making it a full strength whiskey bursting with aromas of toffee and fudge, complemented by a spicy character and a rich vanilla finish. 
What's the difference between Jameson and Jameson Black Barrel?
Is Jameson Black Barrel single malt?

Jameson Black Barrel is a blend of single malt and small batch grain whiskey. 
What makes Jameson Black Barrel different?

Bottled at a higher strength than our other whiskeys, Black Barrel emphasises the already beloved characteristics of Jameson Irish whiskey creating a totally unique experience for whiskey lovers. 
How much is a bottle of Jameson Black Barrel?
What can you mix with Jameson Black Barrel?

Black Barrel is perfect for your classic cocktails like an Old Fashioned or a Whiskey Sour. It's smooth sweetness bodes well with citrus-based cocktails and bitters. Why not check out our favourite drinks with Black Barrel and start experimenting? Black Barrel can also be enjoyed by sipping neat or on the rocks also!
Jameson Black Barrel
around the world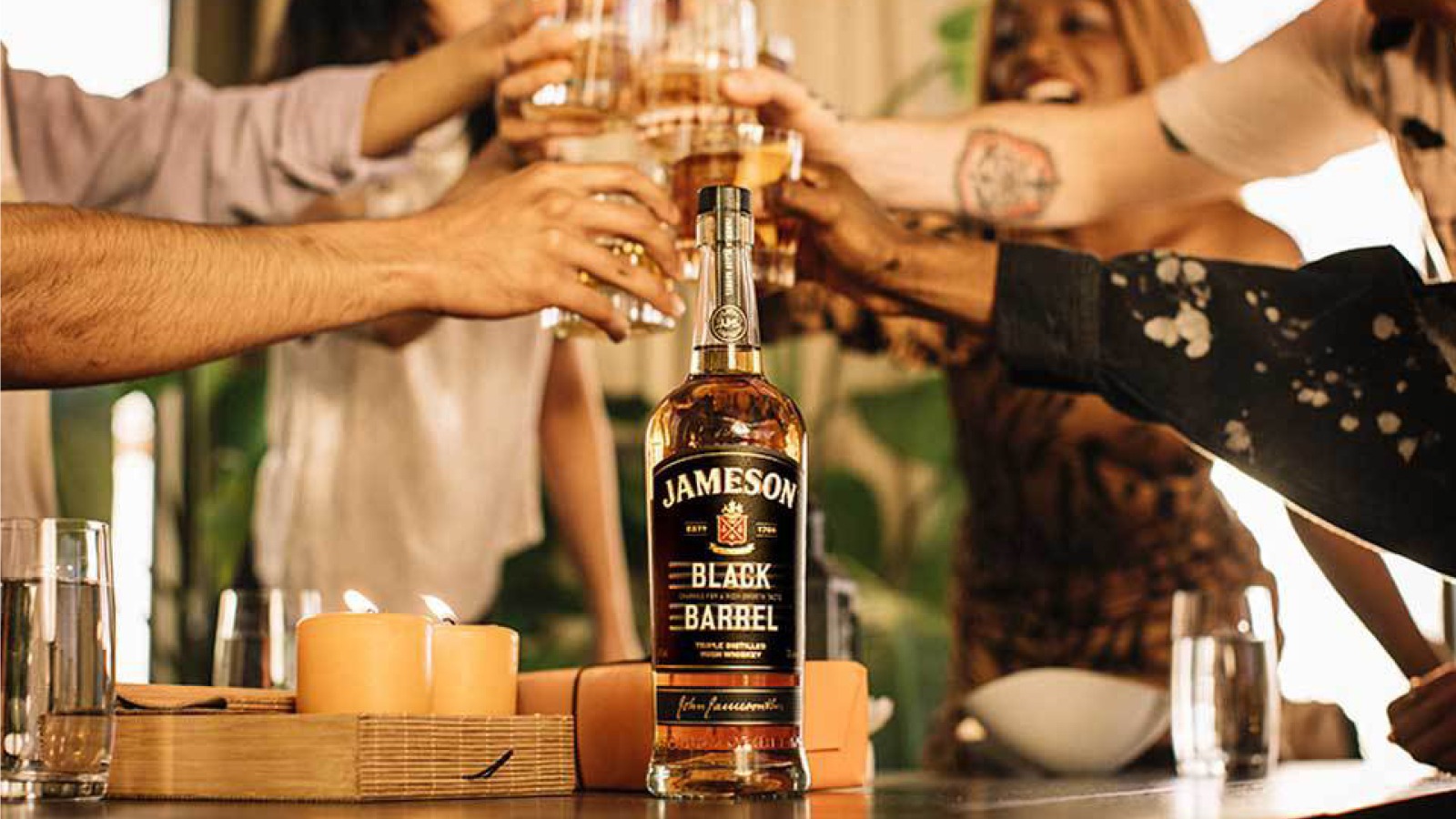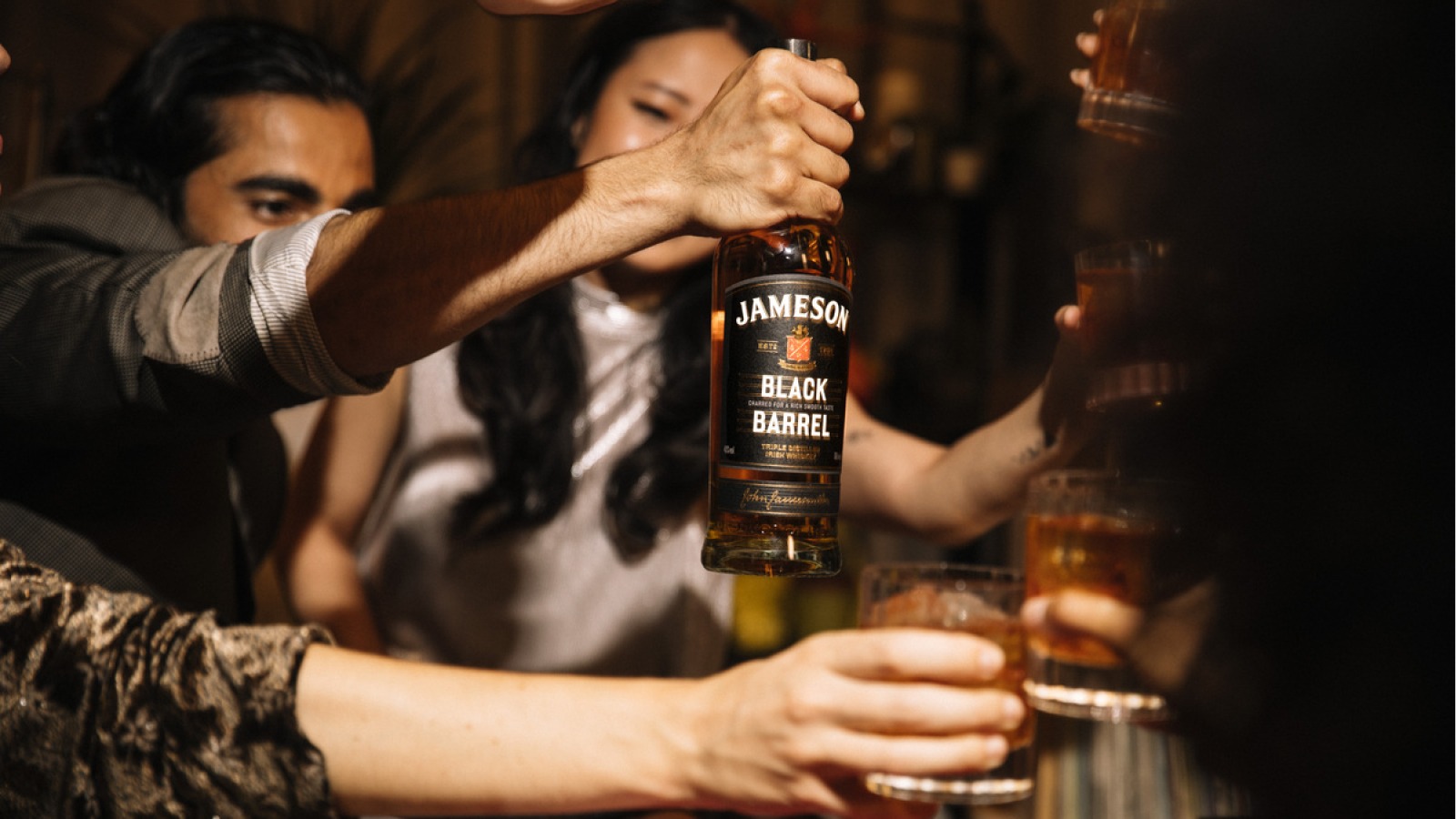 More for the Barrel Lovers