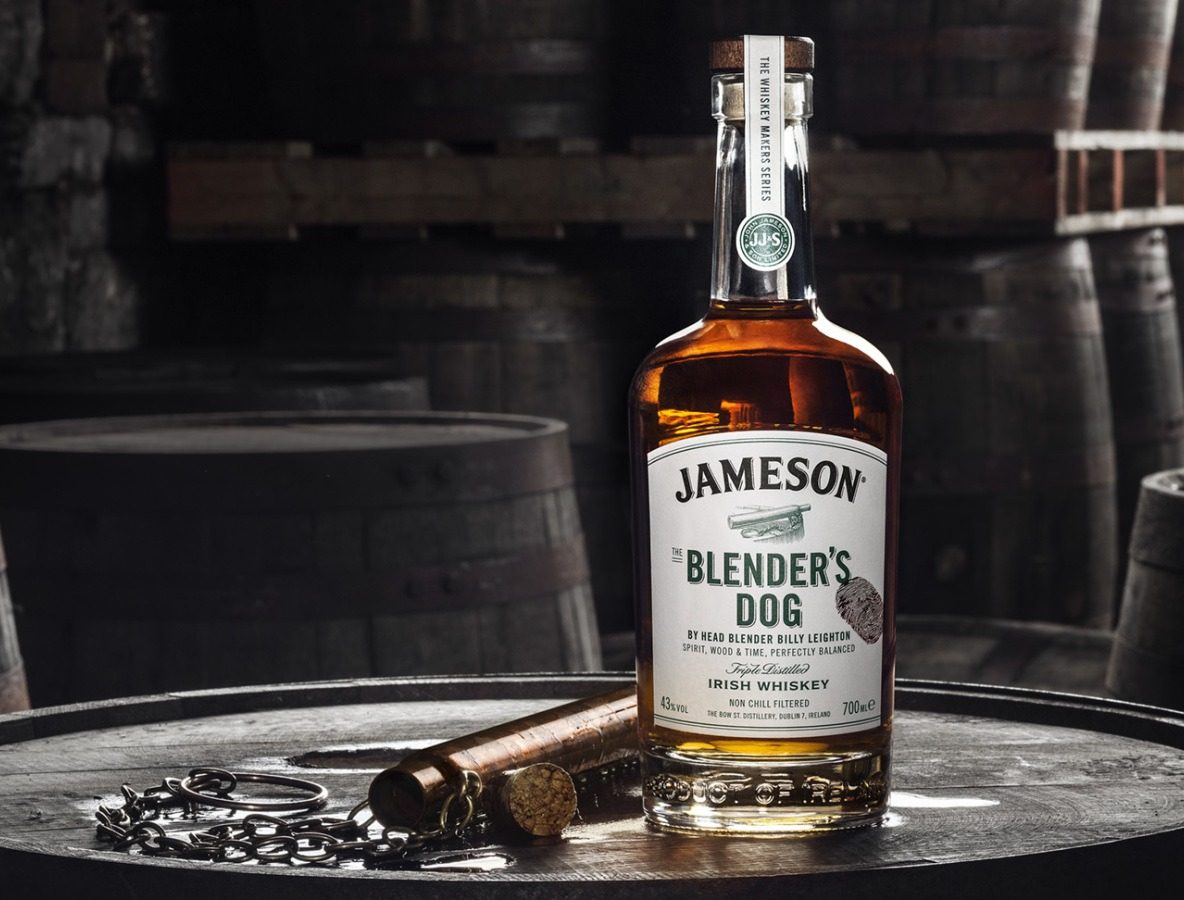 Our Whiskey
Jameson Blender's Dog
PAST RELEASE FROM JAMESON​​
Created by our very own Dublin designer and Illustrator Hephee (Stephen Heffernan), this limited edition bottle is the perfect way to bring all your friends together this St. Patrick's day.​​
Each icon on the label charts the familiar journey of mates all over the world, joining in on the day the world turns Irish. The design reflects a shared belief that while the best plans start with a text or a call, the real magic happens when friends come together.​
Using a NFC chip on the neck of the bottle, you can customise and design your own label with Hephee's hidden icons. Creating your one of a kind bottle and gifting you a chance to win a bespoke Jameson Bar Sign.​
From light citrus to pineapple, mango and kiwi notes, with the addition of figs and dates. A touch of walnut leads into the contribution of the seasoned American barrels and Spanish butts, vanilla and toasted oak.​​
A rich, round, creamy mouthfeel, with the sweetness of butterscotch, giving way to the prickle of the pot still spices. Succulent fruit brings the perfect balance as charred oak with some subtle tannin add to the complexity.​​
Exceptionally long, as the luscious fruit is slow to fade.​