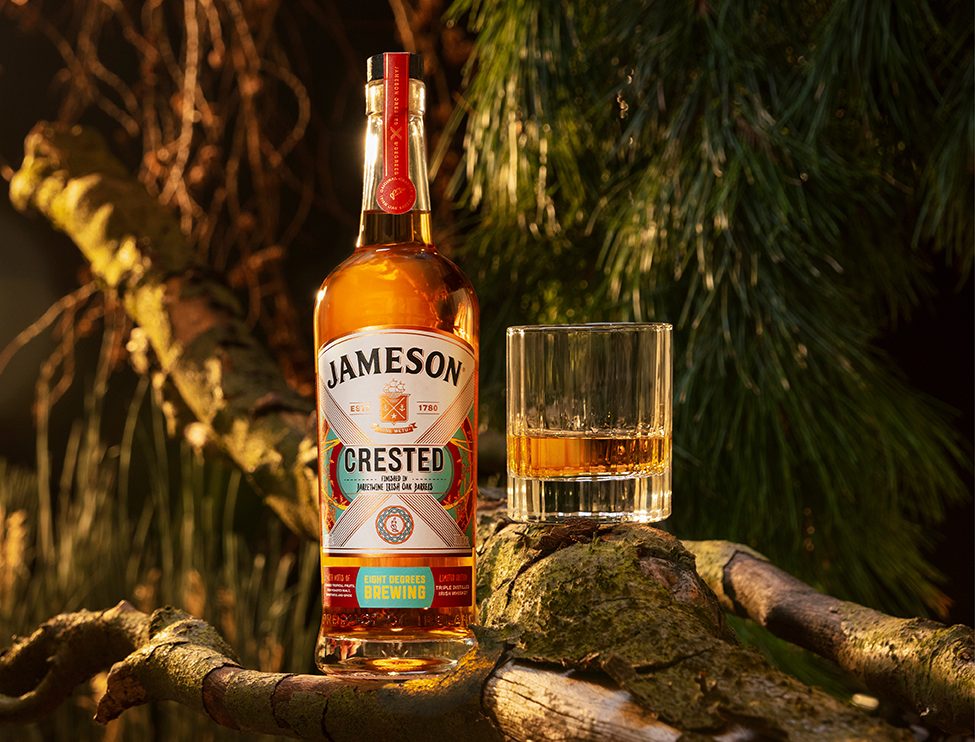 Our Whiskey
Jameson Crested Eight Degrees Original Gravity
Introducing the third iteration of the Jameson Crested x Eight Degrees series
Jameson Crested finished in Original Gravity Barleywine Irish Oak Barrels is a celebration of Irish talent. For this third iteration in the Crested x Eight Degrees series, we've finished Jameson Crested in their barleywine-soaked barrels. The result is an elevated Jameson Crested with a rich malt flavour profile and notes of toasted almonds and sweet candy floss. Bottled at 45% ABV, it perfectly balances generous oak tannins and dried fruits with cereal notes and nutty undertones from the barleywine for a full-bodied and luxurious flavour.
Candied tropical fruits to the fore, complemented by a rich roasted malt character with toffee apple and vanilla, while dried fruit notes of raisins linger gently in the background working in tandem with the seasoned Irish oak.
Confectionary waves of candy floss, vanilla and toasted almonds with generous oak tannins, dried fruits and elevated spices, carefully balanced with sweet notes of malted cereal, mild nutty undertones, and full-bodied texture.
Lasting finish which sees the influences of the wood and the barelywine seasoning accompany the fruits until the very end.
How to Drink
Enjoy neat or pair with Eight Degrees Original Gravity Barleywine. For something mixed and refreshing try out this refreshing recipe GRIAN AGUS ITHIR (Sun & Soil)