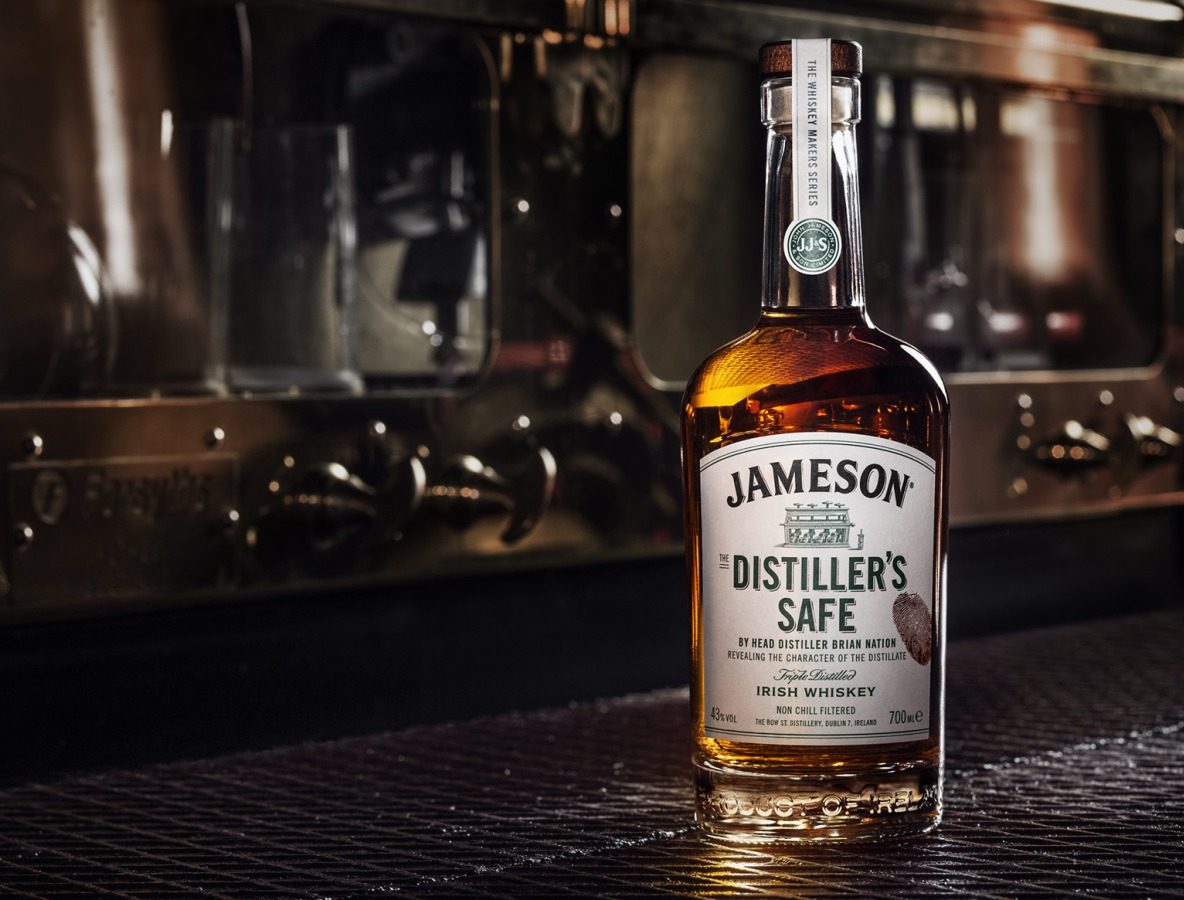 Our Whiskey
The Distiller's Safe
PAST RELEASES FROM JAMESON​
When you're a master of your trade, you deserve a worthy tribute. Part of the Whiskey Makers Series, The Distiller's Safe is an Irish Whiskey that celebrates the craft of our Head Distiller, Brian Nation, and his mastery of the Irish pot still. It also represents his command of the distiller's safe, which allows him to confirm the quality of what's inside the pot still, without having to open it.​
From floral perfume, through fresh herbs, to lively spices, this special selection of distillates shows how the subtle delicate sweet notes of Irish grain whiskey can complement the more robust character of the Irish pot still whiskey. Barley sugar sweetness combines with the succulence of grapefruit and green pepper, with a touch of marzipan adding to the depth.​
Starts off with barley sugar sweetness, progressing to hints of cinnamon and even a touch of liquorice. A vibrant note of mandarin orange appears alongside the nuttiness of ground almond.
Stays light and zesty, with barley making a late appearance.