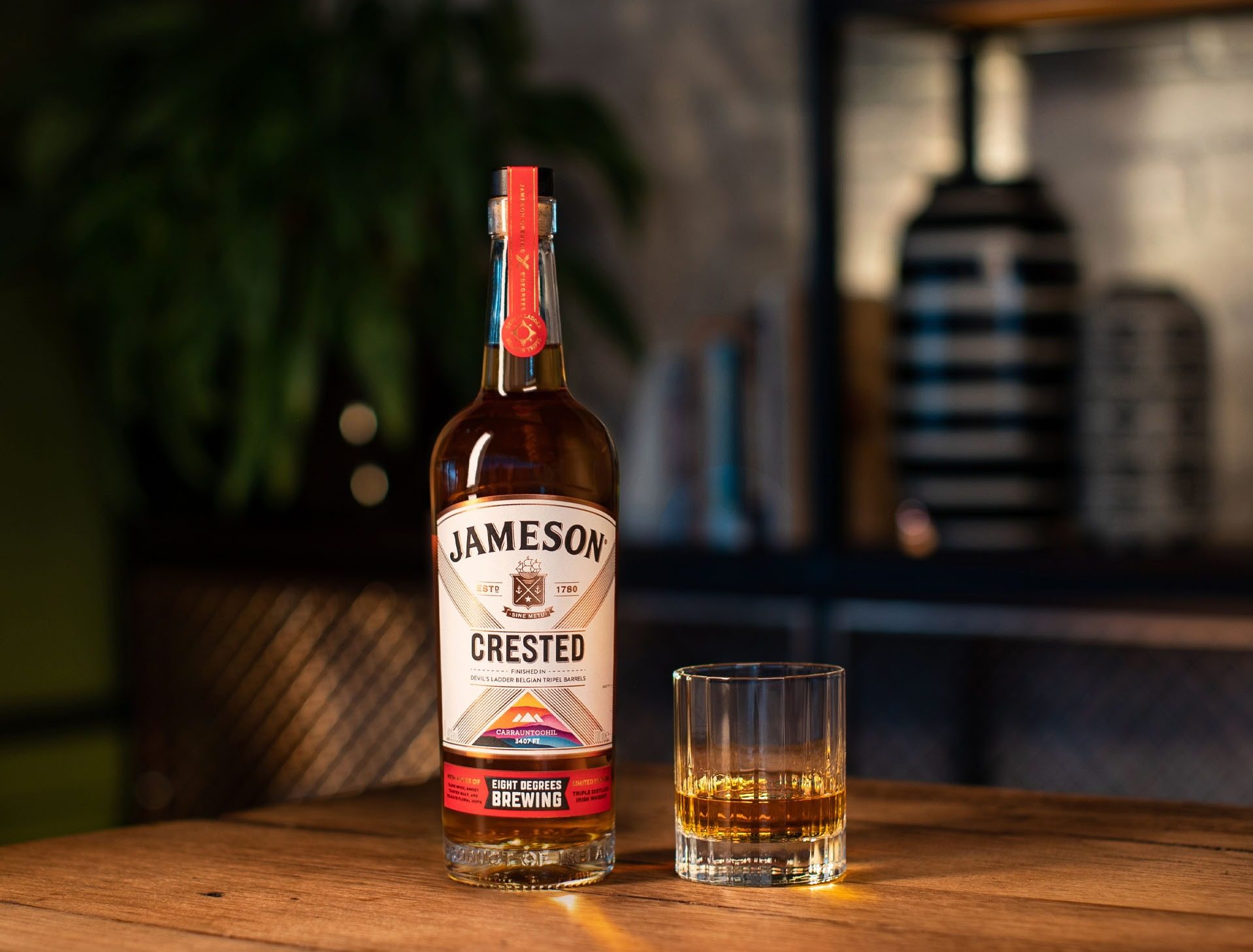 Our Whiskey
Jameson Crested x Eight Degrees Devil's Ladder
In 2020, Eight Degrees finished their Belgian Tripel craft beer in Jameson sherry casks. Named Devil's Ladder after the best-known hiking route up Ireland's tallest peak, the beer truly takes taste to new heights.
It might be named after the easiest route up Carrauntoohil, but making it is no mean feat. And so, when we decided to pour some of our whiskey back into those beer-soaked barrels, we picked something special to match.
The result is a stunning evolution of Jameson Crested, with abundant spices, floral hops and sweetness, while the oak and malt work in tandem to add a toasted cereal character.
Initial notes of clove spice and cinnamon along with rich caramelised brown sugar and a roasted malt character that complements the sherry casks' influence of toasted oak and dried fruits.
Round with abundant spices and a delicate floral hoppy character. Vanilla sweetness comes to the fore with a soft fruit note lingering in the background while the oak and malt work in tandem adding a toasted cereal element to the whiskey.
Lingering with the spices slowly fading, allowing the sweet nature of the oak and malt to remain until the very end.