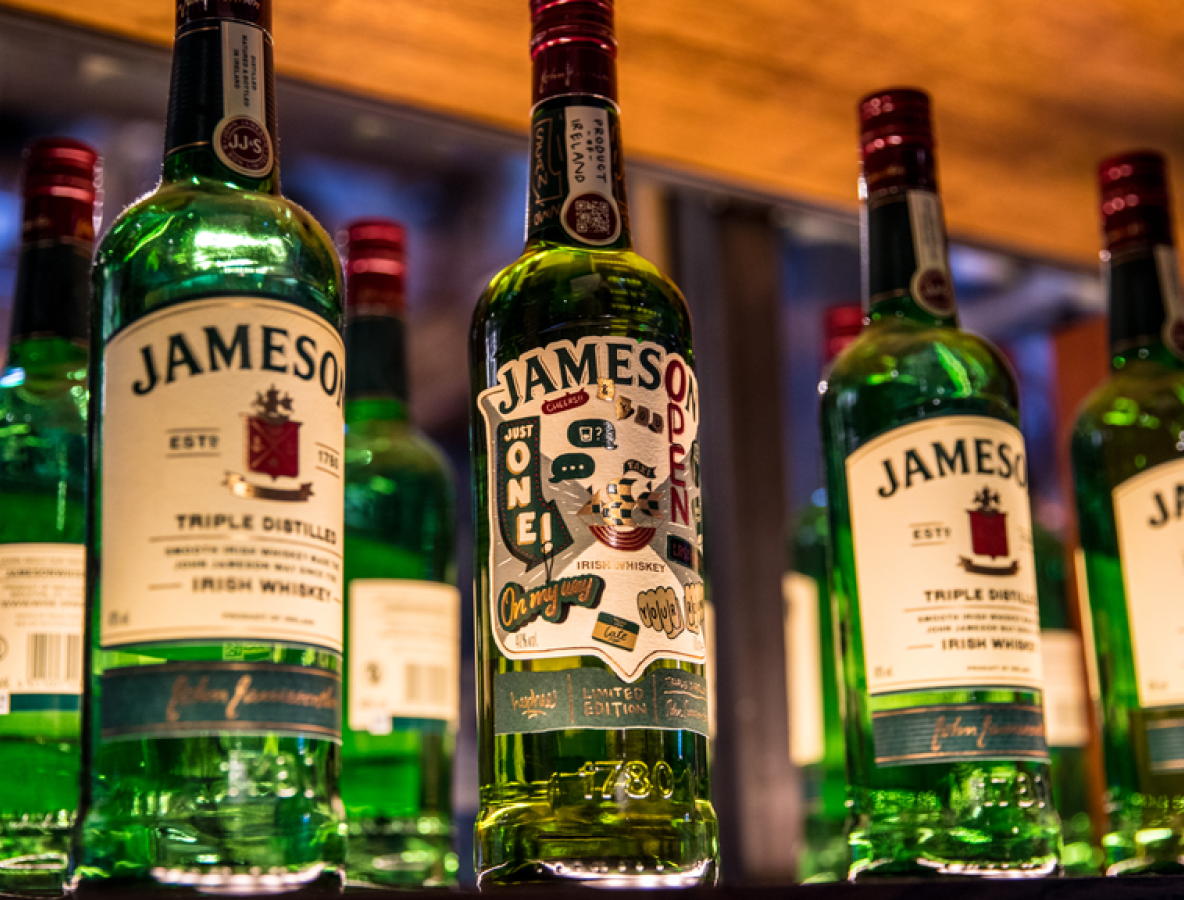 Our Whiskey
Jameson St Patrick's Day Bottle 2020
Created by our very own Dublin designer and Illustrator Hephee (Stephen Heffernan), this limited edition bottle is the perfect way to bring all your friends together this St. Patrick's day.
Each icon on the label charts the familiar journey of mates all over the world, joining in on the day the world turns Irish. The design reflects a shared belief that while the best plans start with a text or a call, the real magic happens when friends come together.
Using a NFC chip on the neck of the bottle, you can customise and design your own label with Hephee's hidden icons. Creating your one of a kind bottle and gifting you a chance to win a bespoke Jameson Bar Sign.
A light floral fragrance, peppered with spicy wood and sweet notes.
The perfect balance of spicy, nutty and vanilla notes with hints of sweet sherry and exceptional smoothness.