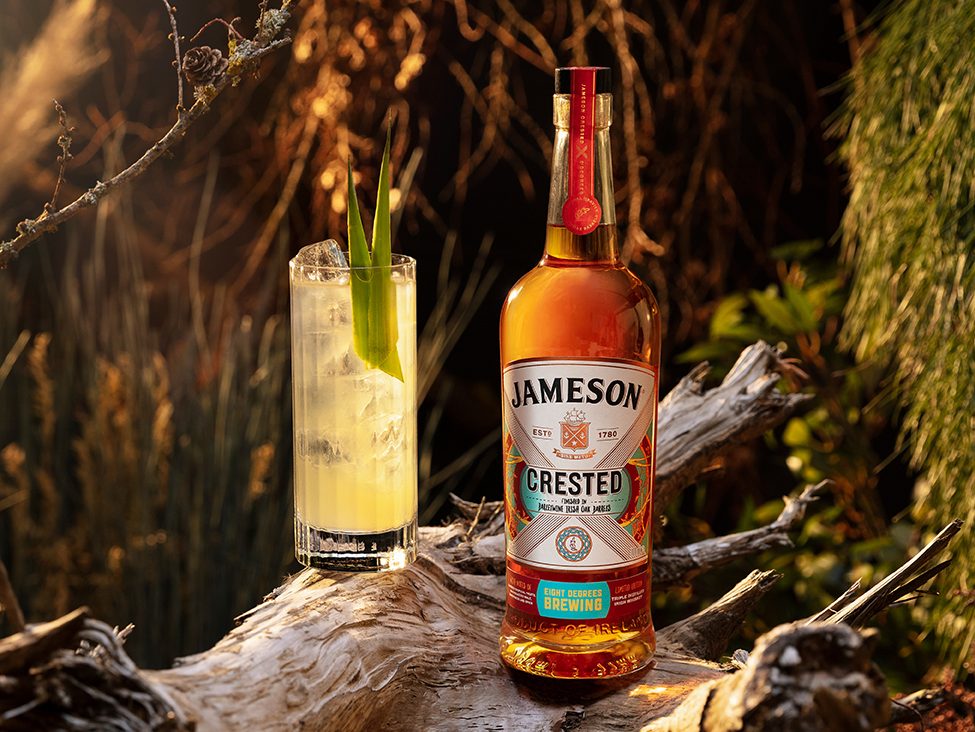 COCKTAIL RECIPE
Grian Agus Ithir (Sun & Soil)
For something new and fresh this summer, mix up this fruity long drink. Made with NEW Jameson Crested Eight Degrees Original Gravity.
How to make
Fill a highball with ice.
Pour whiskey, add lemon juice & pineapple syrup.
Top off with soda water and crushed ice.
Garnish with pineapple leaves.