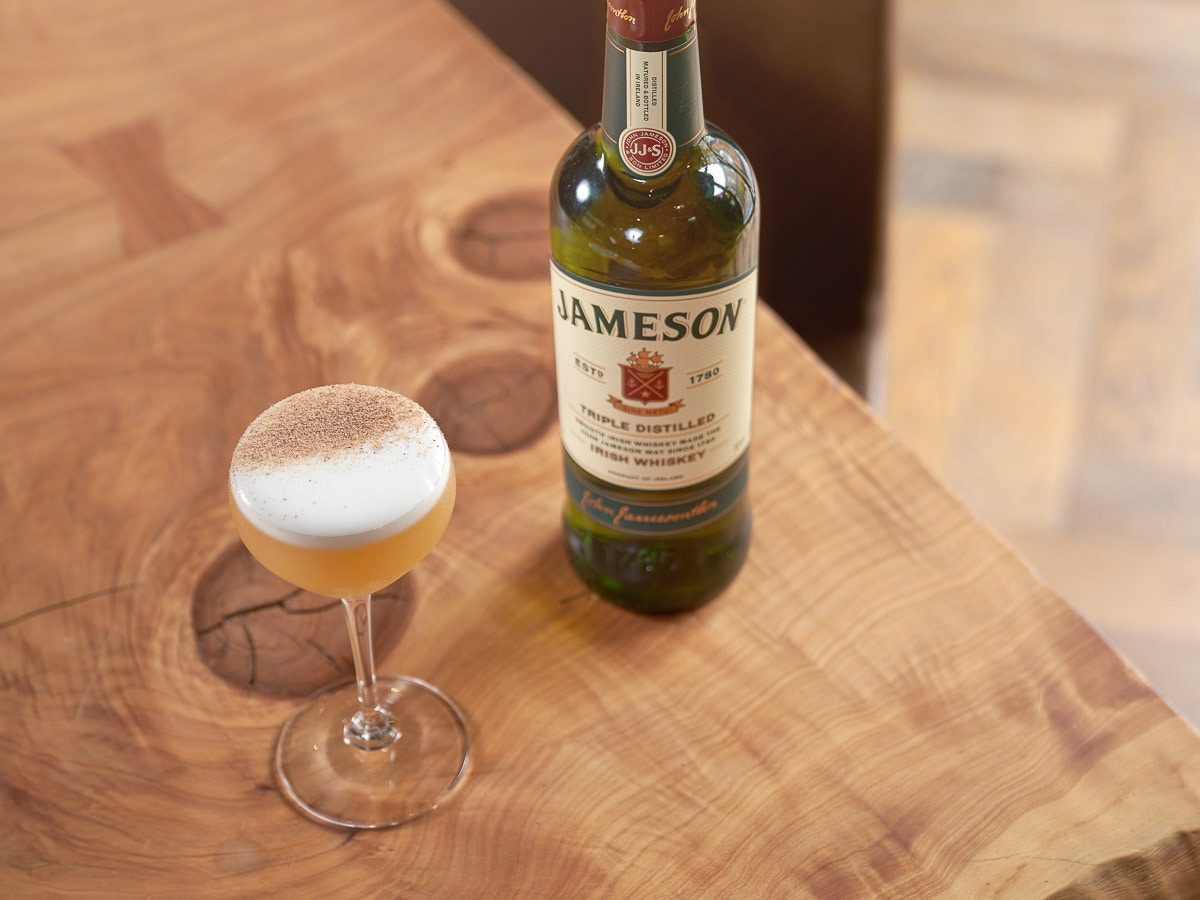 Cocktails
Pass the Syrup
And pass it again please.
How to make
Add all ingredients to a cocktail shaker and 'dry-shake' without ice.
Add ice and shake again. Strain cocktail into a chilled coupe glass.
Garnish with grated nutmeg over the top.
About this Cocktail
This twist on a sour is like no other. Created by Ireland's Luke Tynan, a master at his craft. It will 'dry-shake' you to your core with how delicious it is.