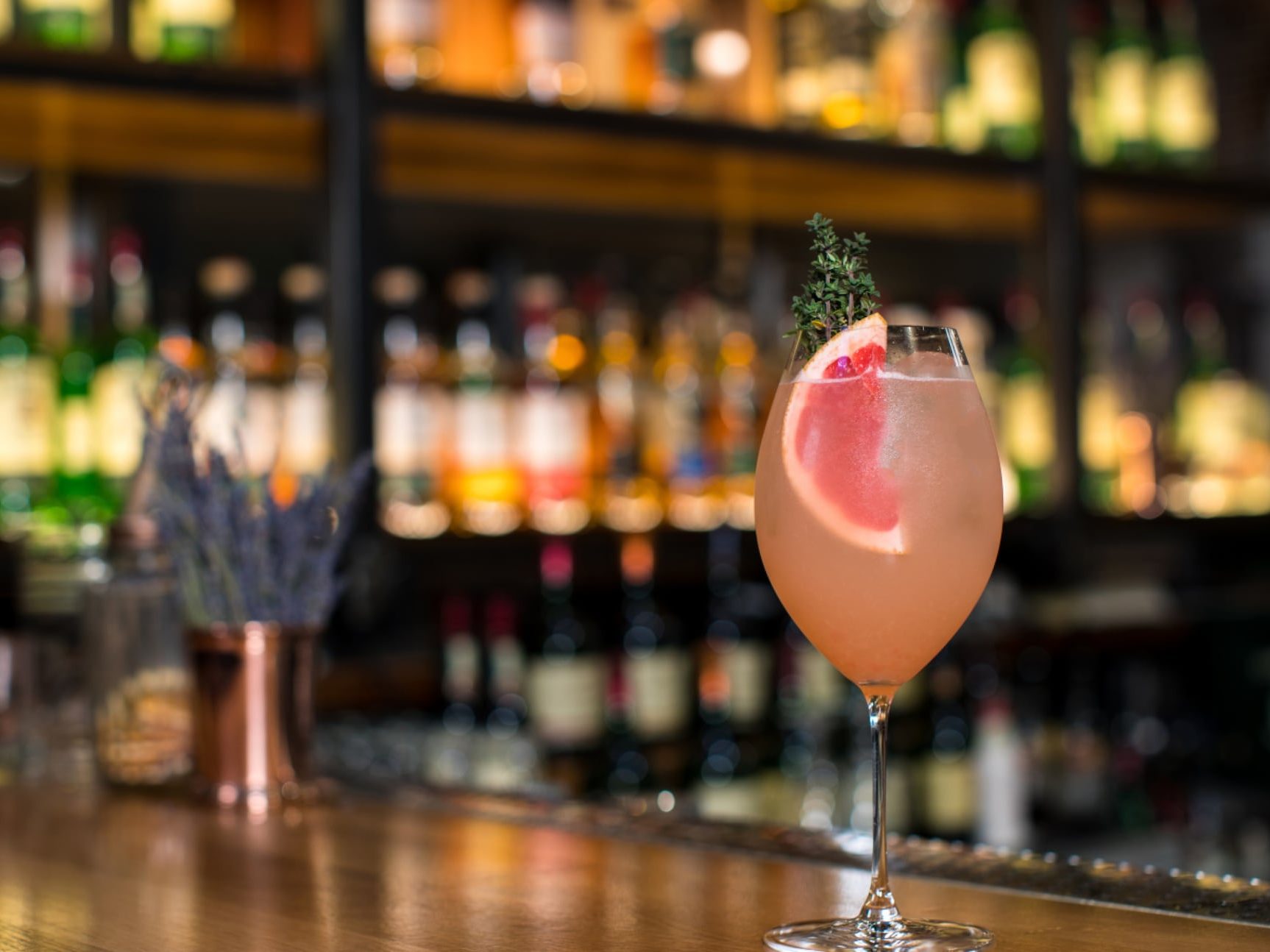 Cocktails
Bitter and Better
This mocktail tastes so good you won't miss the alcohol. A low calorie healthy option perfect for a sunny summer's day.
How to make
Fill a white wine glass with ice to chill
Shake pink grapefruit, lime, agave syrup and sea salt in a shaker with ice
Double strain ingredients into chilled white wine glass
Top with tonic water and garnish with a slice of grapefruit and a sprig of thyme.
About this Cocktail
A citrus explosion goes great with the slight botanical flavours of tonic.