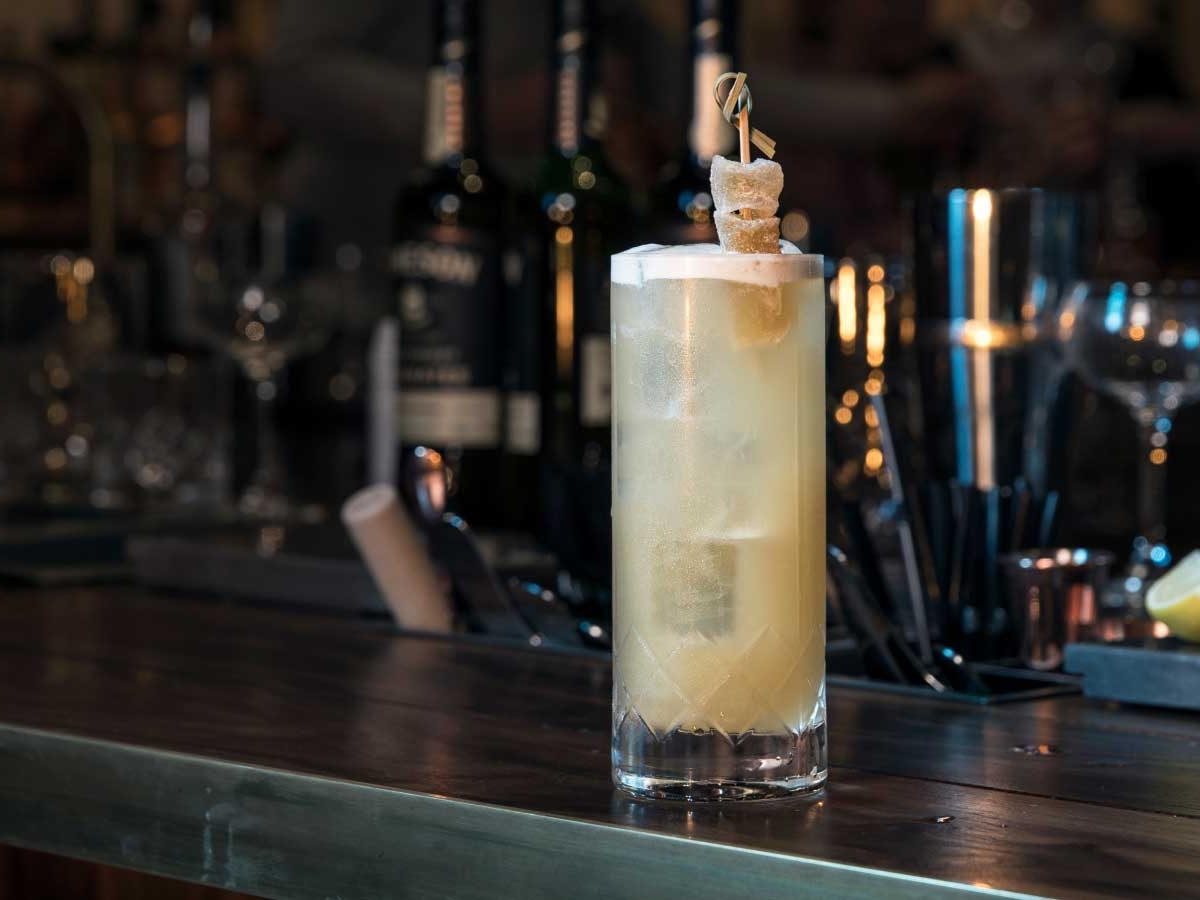 Cocktails
The Ginger Man
Create an unforgettable taste of Christmas with this Jameson Stout Edition and ginger cocktail recipe.
Ingredients
20 ml

Coriander Seed Syrup

50 ml

Jameson Stout Edition
⅔ Part

Coriander Seed Syrup

1⅔ Parts

Jameson Stout Edition
How to make
Make Fennel Syrup: 25g coriander seeds, 500g castor sugar, 500 g water. Lightly bruise and toast the seeds, combine seeds, sugar and water and cook until sugar dissolves, remove from heat and allow to cool. Strain, bottle and refrigerate. Make Chilli Tincture: Roughly chop 4 dried chillies and add to a clean jar. Add 250ml vodka to the jar and seal. Leave to infuse for 72 hours at room temperature. (You can leave it for longer if you want more of a kick!) Strain tincture through a sieve and add to a clean jar.
Add Jameson Stout Edition, fresh lemon juice, ginger liqueur, coriander seed syrup, egg white, chilli tincture together in a cocktail shaker and 'dry-shake' without ice. Add ice to the shaker and shake again.
Strain into an ice-filled highball, allow to settle and top with a splash of soda.
About this Cocktail
Impressing over the festive season? Warm their hearts with this show-stopper. Ginger and chilli offsets the chocolatey notes of the Jameson Stout Edition for a cocktail to set the pulse racing.