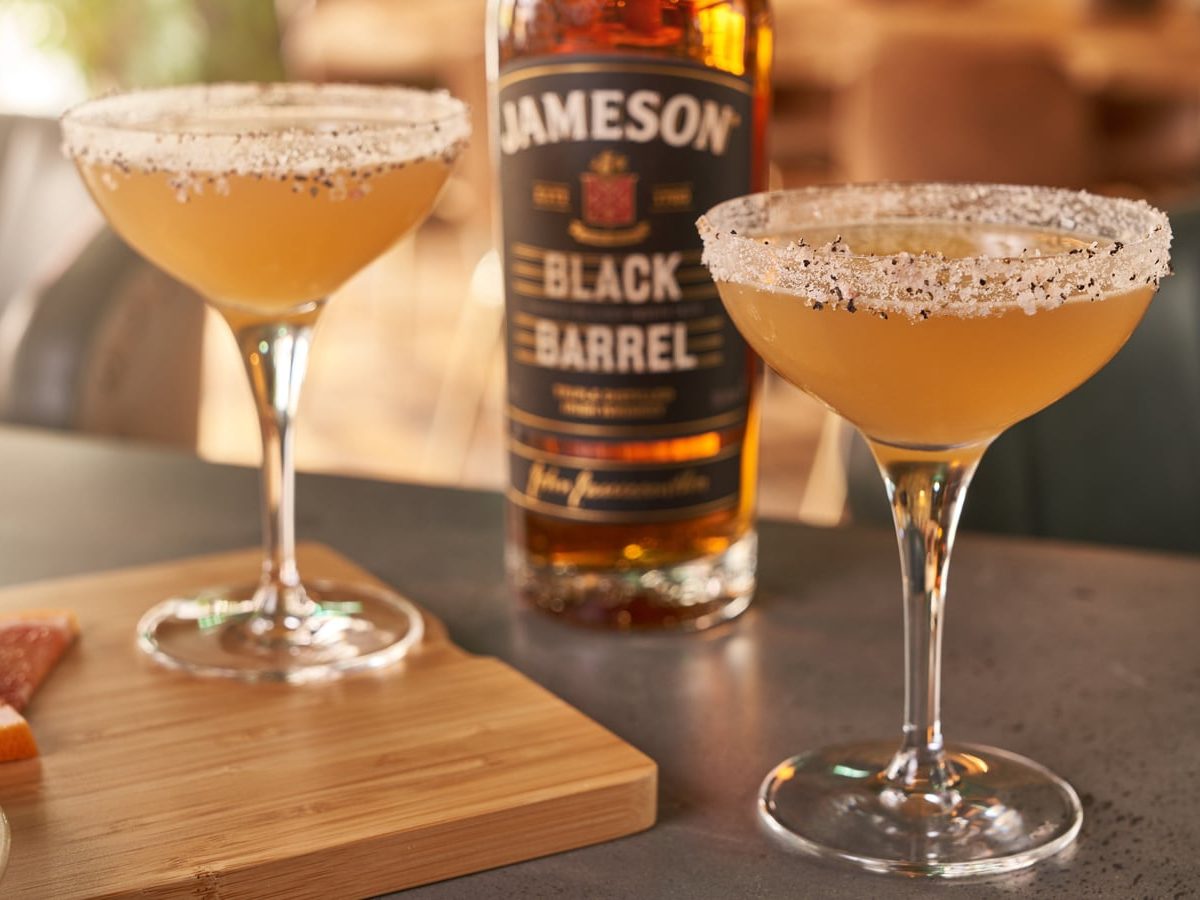 Cocktails
Brisket Sour
Here, simplicity is key. Just crack out the champers and pour a fresh one.
How to make
Moisten the outside rim of your glass with a slice of lime or grapefruit and dip it in the salt.
Add all ingredients to a cocktail shaker with ice and shake.
Strain into your coupe glass.
About this Cocktail
Mixing Jameson Black Barrel and some good ol' fizz. Sparkling, smooth with a citrus twist. This is a family favourite. Essential for those springtime celebrations