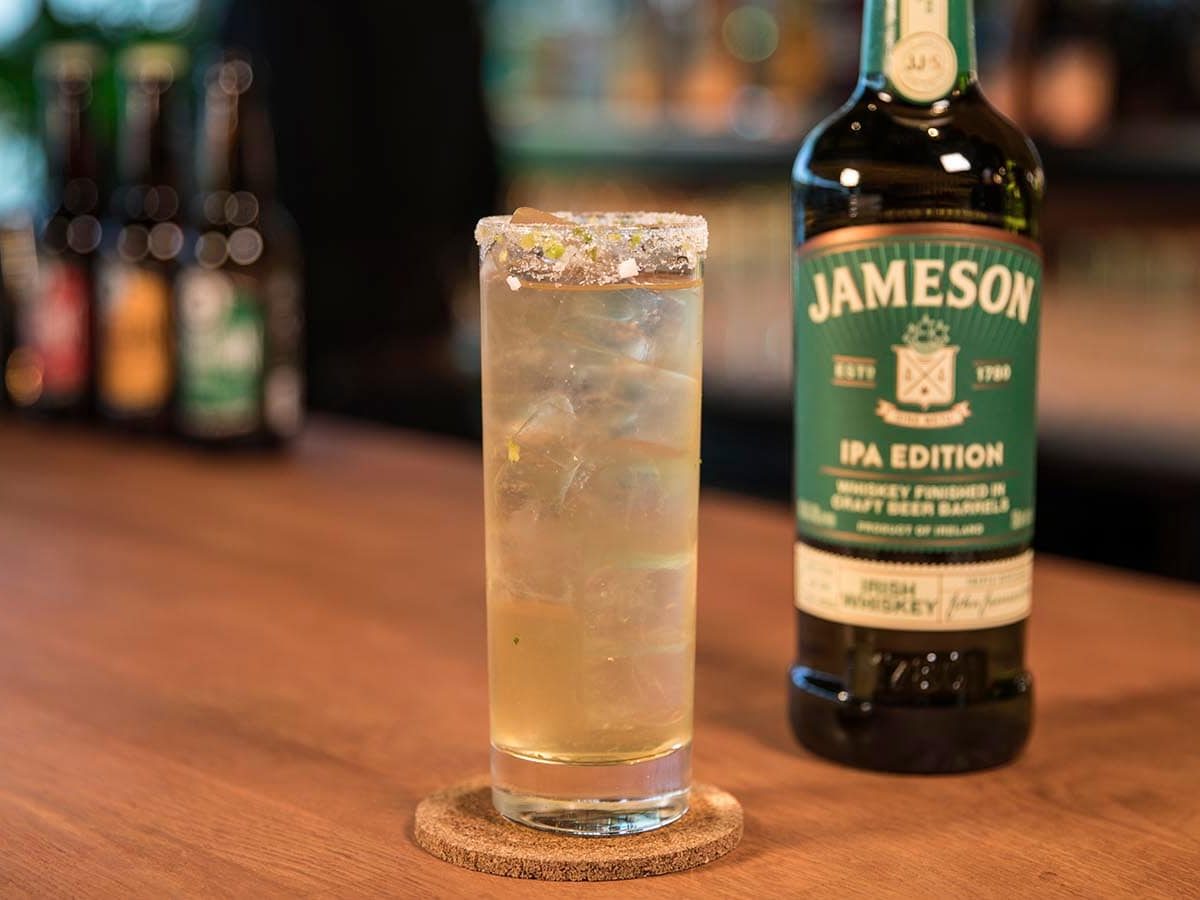 Cocktails
Tropical IPA
Soak up a taste of the tropics with this coconut whiskey cocktail, dressed with lime and sea salt to transport you to deserted beaches.
Ingredients
35 ml

Jameson IPA Edition
35 ml

Jameson IPA Edition
How to make
MAKE AN IPA SYRUP: In medium saucepan over medium heat, stir together the IPA with 1 cup of sugar and water until the sugar dissolves. Increase heat slightly, then simmer 5 minutes, stirring occasionally. Refrigerate syrup until cold, about 2 hours.
MAKE THE TROPICAL IPA
Stir the Jameson IPA Edition with coconut water, IPA syrup and fresh lime juice in a mixing glass filled with rock ice.
Rim your highball with the Sea Salt Flakes & some dry coconut.
Strain your preparation into the ice filled Highball.
About this Cocktail
The Tropical IPA is the ideal drink for a hot afternoon of Summer, combining perfectly the bitterness of the IPA, the sweetness of the coconut to the fresh, citrus notes of our Jameson IPA Edition.