St. Patrick's Day March 17th
Don't miss out on St. Patrick's Day Time Off
St. Patrick's Day is arguably the best holiday of the year and this year it falls on the best day of the week—FRIDAY!  To help you celebrate, Jameson is bringing back the only corporate acronym worth using – SPTO, aka St. Patrick's Day Time Off*.
Scroll down to get started.
Earn Your Jameson SPTO Bonus
Get Paid to Celebrate St. Patrick's Day
If the Jameson Desk Decoy wasn't enough to convince you to take a SPTO, the #1 Irish Whiskey brand is giving one lucky fan a $10,000 SPTO Bonus for spending St. Patrick's Day away from work and out celebrating with family and friends.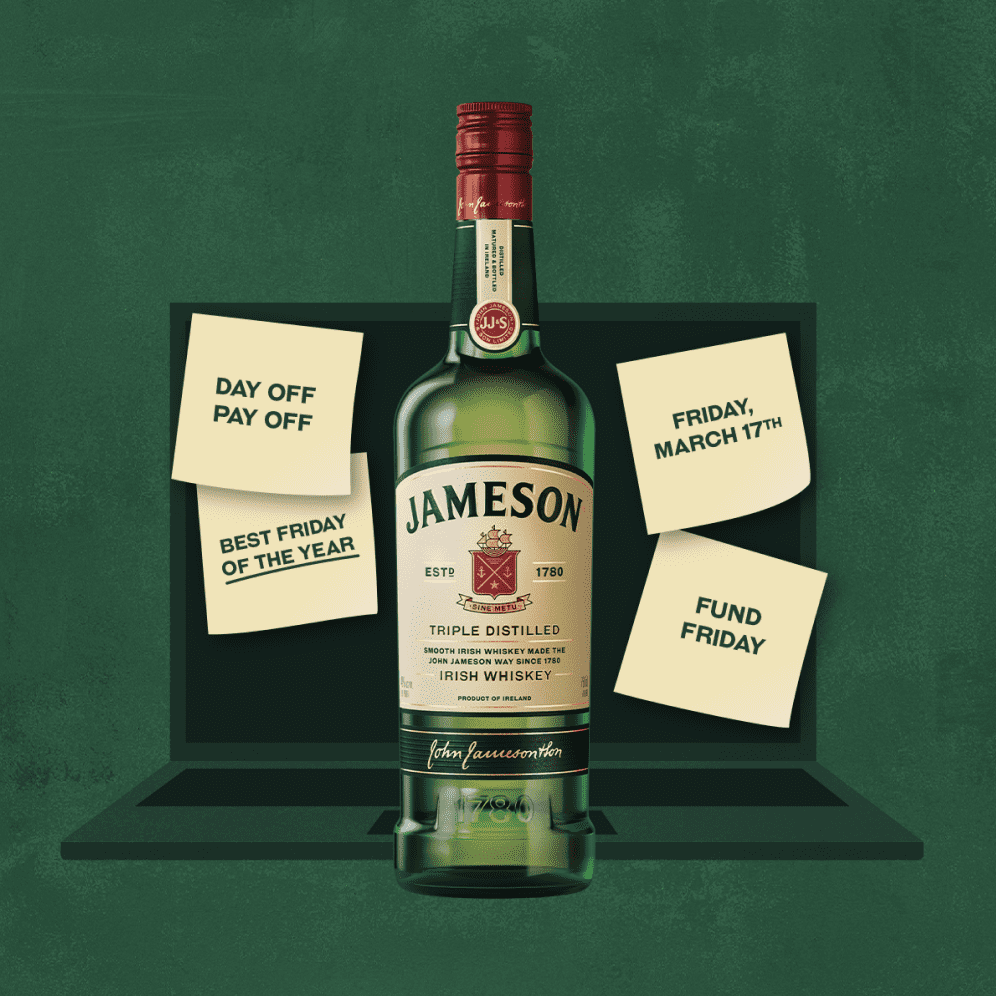 Looks like PTO is needed now more than ever!
Because you loved the desk decoys so much, we are SOLD OUT! If you missed out, don't worry, there is plenty of more ways you can take part in the SPTO fun. Just keep scrolling to learn more.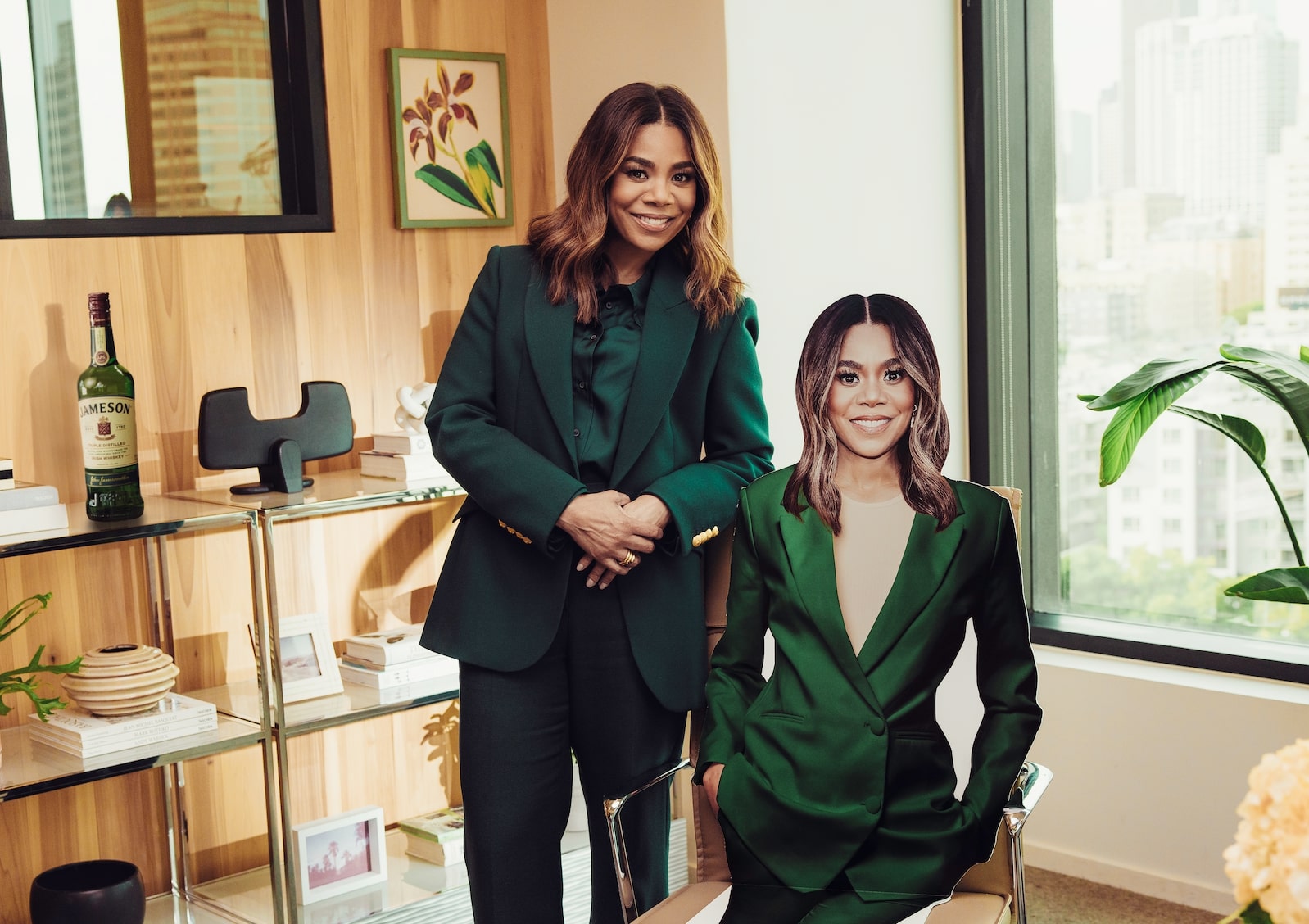 Get Your Green On
Visit our merch store to gear up for St. Patrick's Day and beyond.
Get the SPTO kit
Use these helpful downloads from OOO emails to video conference backgrounds to let others know you're out enjoying your SPTO.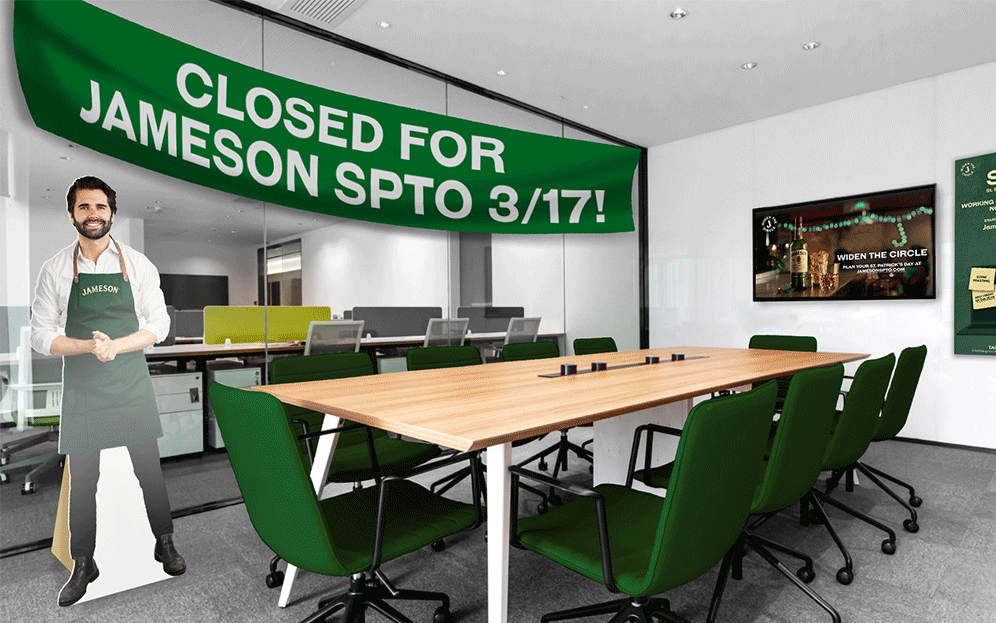 For those who can't take an SPTO day
We know not everyone can take St. Patrick's Day off, so to support Jameson's friends in the bar and restaurant industries, all proceeds of the Jameson Desk Decoys will be donated to the Restaurant Workers Community Foundation (a minimum of $17 per unit sold). This is on top of an additional $25,000 donation, continuing its longstanding partnership with the organization.