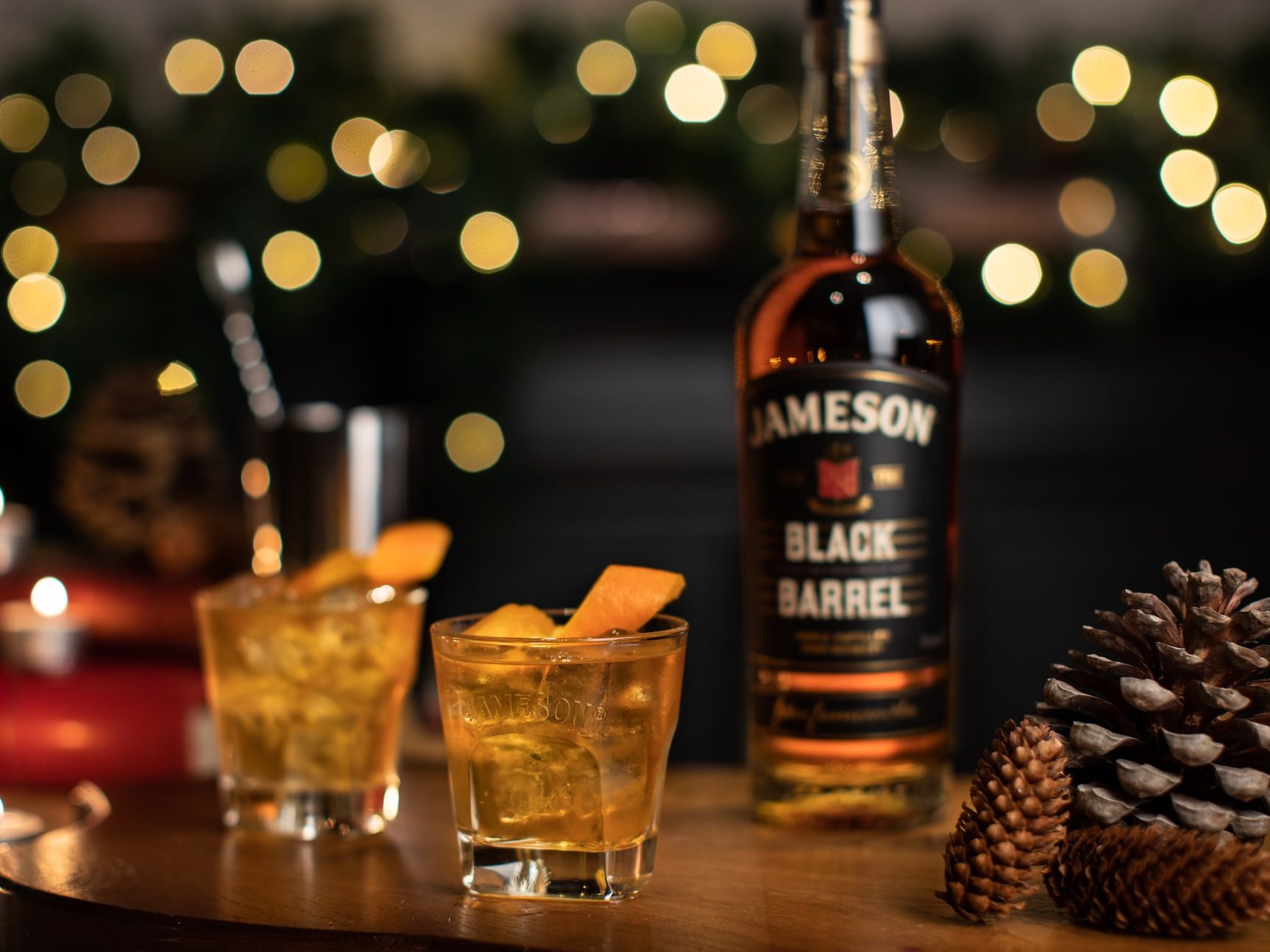 Cocktails
Old Fashioned
Don't be fooled by the name, this fantastic whiskey cocktail is still young at heart.
How to make
Fill a glass or jug with ice
Add 60 ml Jameson Black Barrel
Add 2 dashes Angostura Bitters
Add 2 dashes Orange Bitters
Add 2 Dashes of Simple Syrup
Stir until ice cold
Strain into an ice-filled rocks glass.
Garnish with an orange zest and tip in the slice.
About this Cocktail
A guide to making an Old Fashioned that never goes out of style. As you can guess by its name, this is one of the very first whiskey cocktails ever invented. Although its origin is not certain, the Old-Fashioned could have been invented by the bartender Martin Cuneo at the "Pendennis Club" in Louisville, Kentucky in 1884. Almost 150 years after, the Old Fashioned is the #1 Cocktail in the World and a perfect way to drink your Jameson Black Barrel.