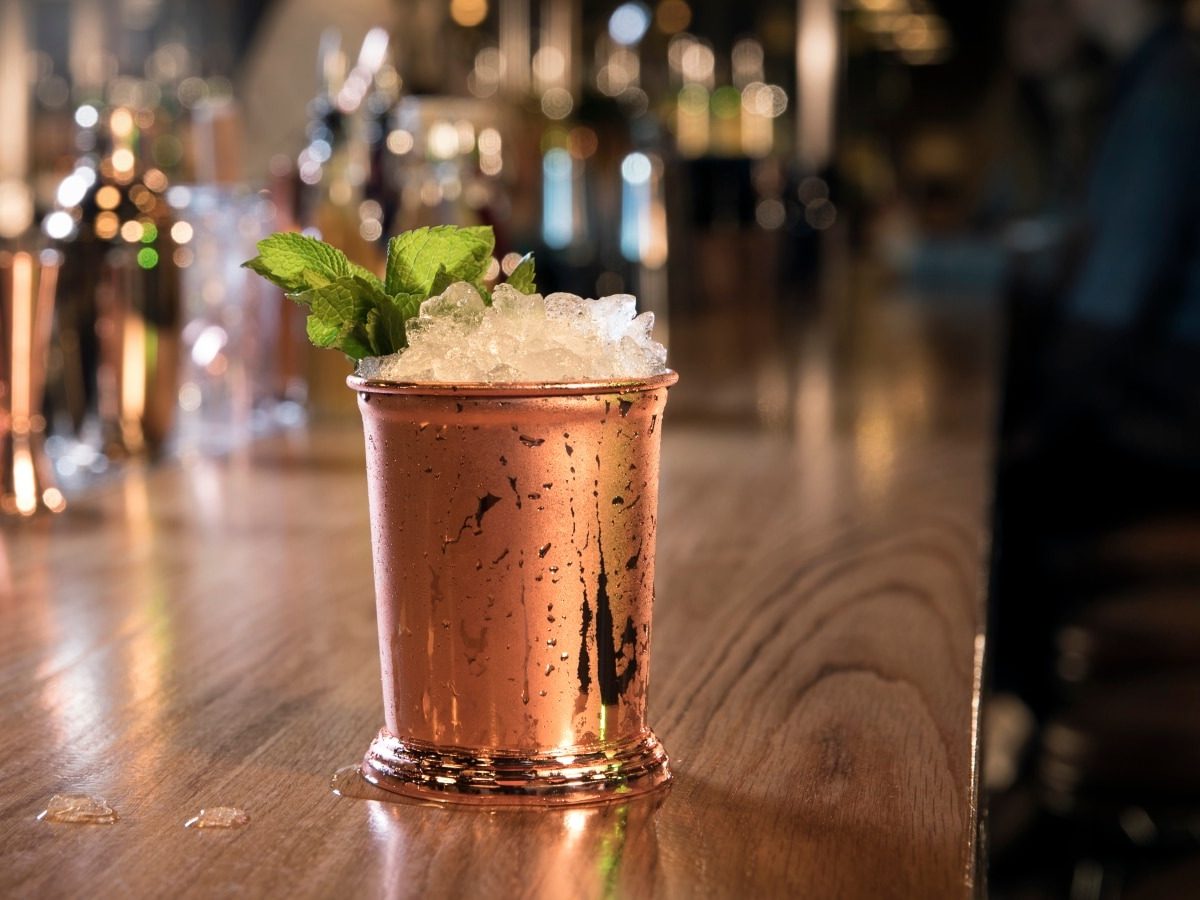 Cocktails
The Honey Julep
Discover our take on the classic Mint Julep. Jameson Black Barrel, honey and mint – three simple ingredients for such a tasty tipple.
Ingredients
50 ml Jameson Black Barrel

20 ml Honey Syrup

Ice Cubes

10 Leaves Mint Leaf
1⅔ Parts Jameson Black Barrel

⅔ Parts Honey Syrup

Ice Cubes

10 Leaves Mint Leaf
How to make
Lighlty press and roll mint leaves along a Julep Cup.

Half fill glass with crushed ice and pour in the syrup and the Jameson Black Barrel.

Stir until the cup is frosted on the outside.

To make syrup: In medium saucepan over medium heat, stir together honey and water until honey dissolves. Increase heat slightly, then simmer 5 minutes, stirring occasionally. Refrigerate syrup until cold, about 2 hours.
About this Cocktail
A simple and easy guide to creating a Mint Julep. One of the world's most beloved cocktails. To you who love a good Mint Julep, here is a little bit of story about this World Classic Drink, before you start your prep.. The word julep is derived from the Persian gulab, as well as the Arab word julab, both of which translate to "rosewater", a beverage with a delicate and refreshing scent. In the Mediterranean, mint replaced the rose petals and the "mint julep" rose in popularity. Originally prescribed as a medicine for stomach-aches, the mint julep was first referenced in print in 1803 by a British traveller, John Davis who mentioned a beverage he drank at a Virginia plantation. Davis described the drink as "a dram of spirituous liquor that has mint steeped in it, taken by Virginians of a morning." At this point, Americans enjoyed not only bourbon-based juleps during the nineteenth century, but also gin-based juleps made with genever. This new drink, started to expand in the US, in 1850, when the U.S. senator from Kentucky, Henry Clay, supposedly made the mint julep popular in Washington, D.C. at the Round Robin Bar, in the famous Willard Hotel during his residence in the city. A few years later, in 1862, Jerry Thomas includes five recipes for the mint julep in his edition of Bar-Tenders Guide: How to Mix Drinks or The Bon-Vivants Companion. The ties to the Kentucky Derby stretch back a way to 1938 when it was declared the official drink of the sporting event. There is no real explanation as to why this happened, but it did. Each year, bartenders and waiters serve up an estimated 120,000 juleps over the two days of races.