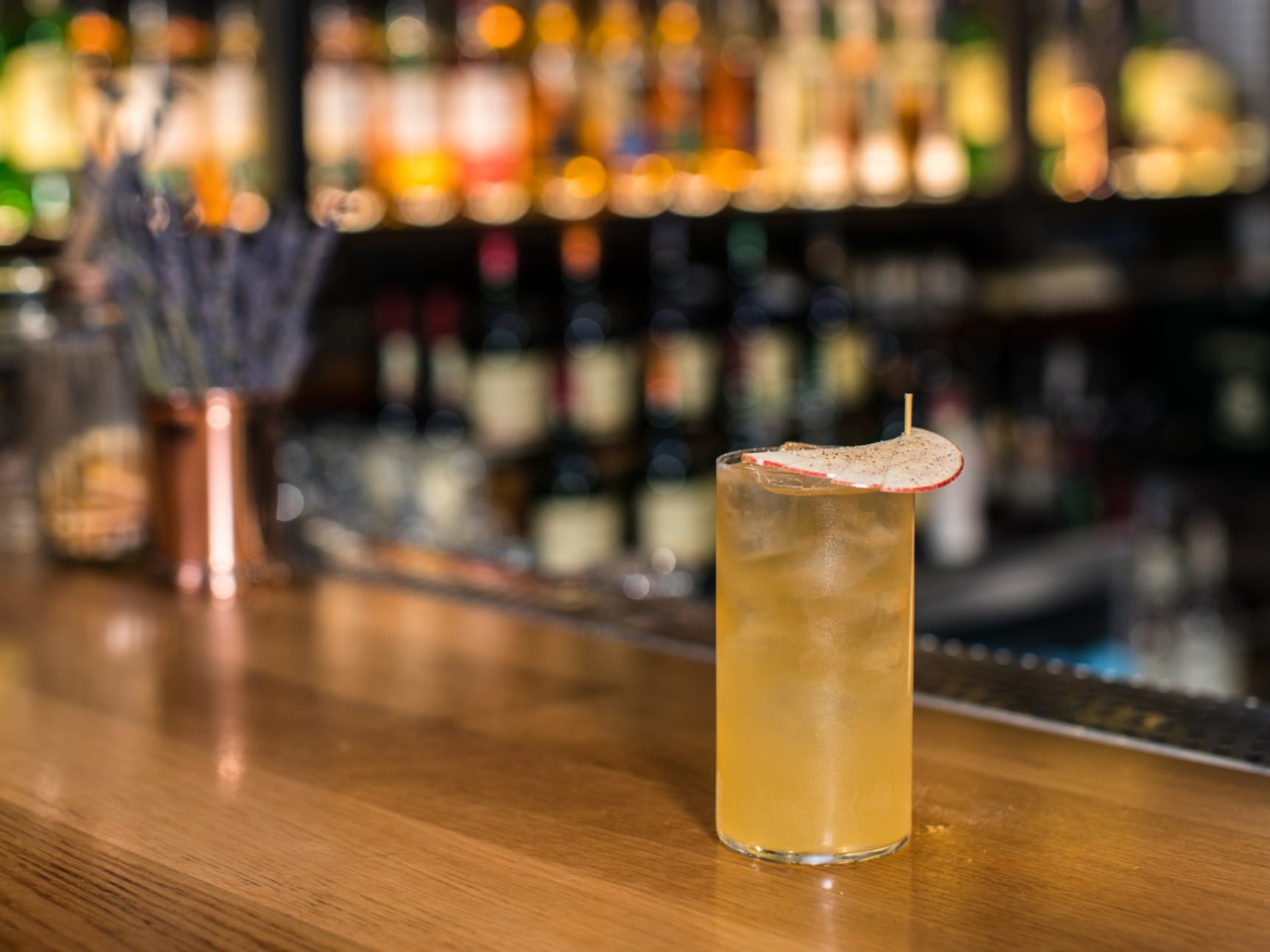 Cocktails
The Mighty Bush
The dried fruit notes of our Jameson Original come through nicely here thanks to the fruitiness of the white wine, apple and lemon – mellowed out by a touch of Kombucha.
How to make
Shake all ingredients except kombucha in a shaker with ice.
Double strain into a chilled highball glass filled with ice.
Top with kombucha.
Garnish with a skewered apple fan and grated nutmeg.
About this Cocktail
This Low ABV Jameson Drink, will amaze you by its complexity. Created by Luke Tynan, a talended Irish bartender, this drink is the perfect option for a brunch.