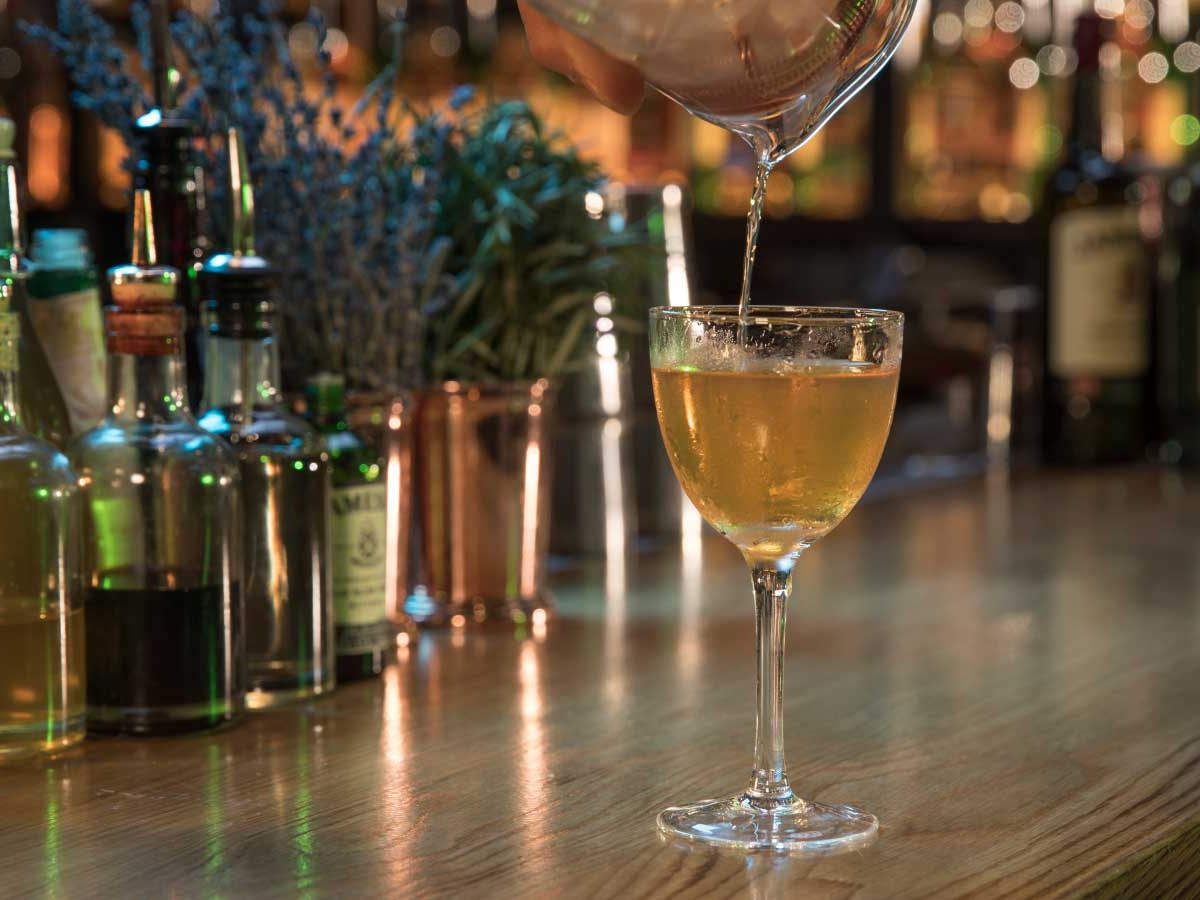 Cocktails
The Irish Cocktail
Of all the drinks to come from this country, this is the only one known simply as "The Irish Cocktail", so you know it's good.
How to make
Mix 60ml Jameson with 2 dashes of Pernod Absinthe, 2 dashes of curaҫao, 1 dash of Maraschino liqueur and 1 dash of Angostura Bitters

Stir mixture over ice

Strain into a chilled sherry glass

Flame a piece of orange peel and squeeze the zest over the cocktail

Garnish with an olive
About this Cocktail
Looking for an 'Irish Cocktail'? Well, as the name suggests, this one is for you! Try this recipe for the Irish-whiskey based 'Irish Cocktail'. This recipe first appeared in the 1888 edition, of Harry Johnson's Bartenders' Manual, which means it's got plenty of years' experience behind it.