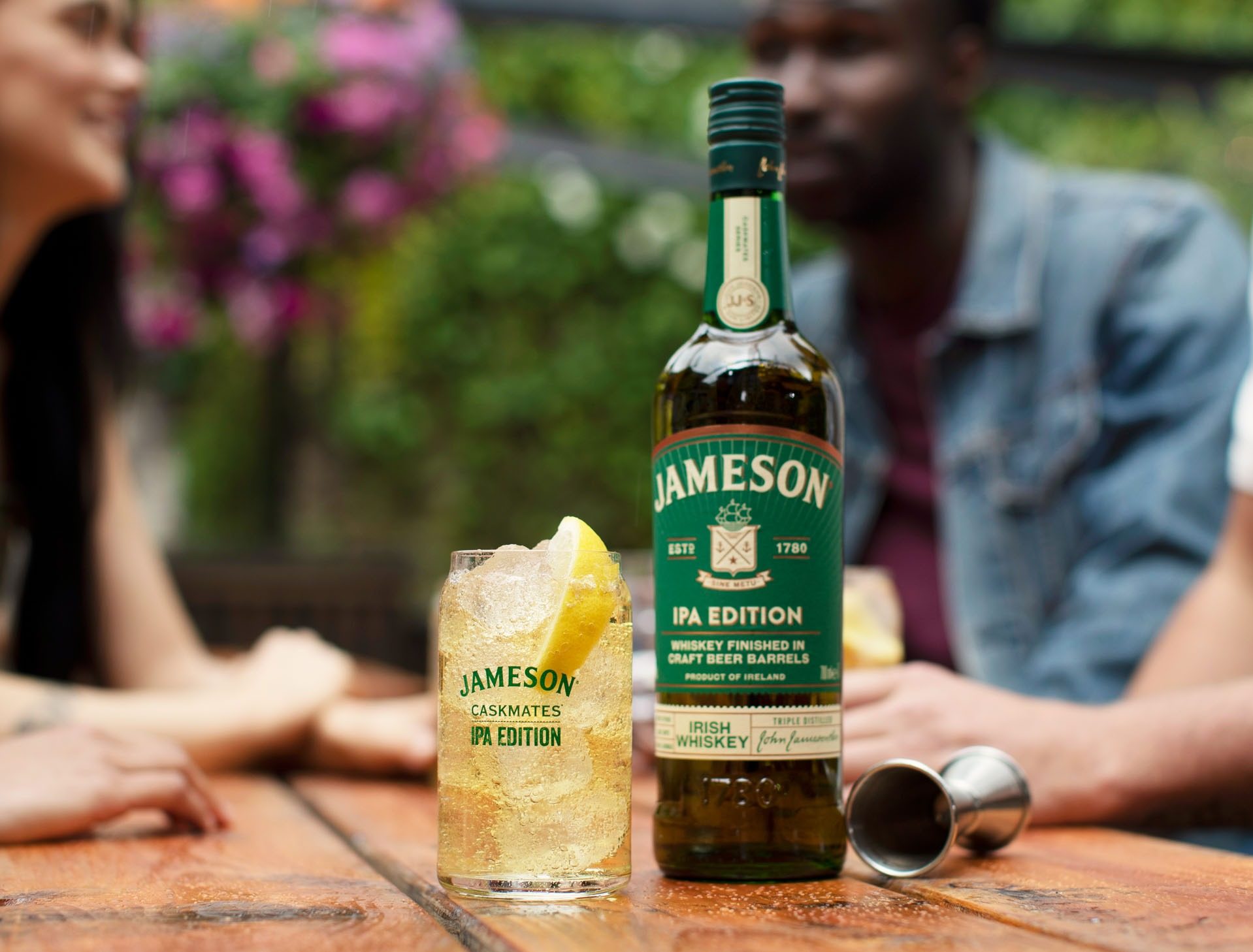 Our Whiskey
JAMESON CASKMATES IPA EDITION
We're often asked: "What does IPA mean in whiskey?". That's a beer thing, right? Good question. But we've a good answer, Jameson IPA (Irish Pale Ale) – created for the craft beer lovers and the curious whiskey enjoyers. That you? You know what to do. Sip back and enjoy the marrying of crisp hoppy notes with smooth Irish whiskey. And what does Jameson Caskmates IPA Edition taste like you ask? Well, aren't you in for a treat. If you're more a Stout fan, we have that too.
Floral, herbal hops, grapefruit citrus notes with subtle orchard fruits, complemented by wood shavings and a little nuttiness.
Hops and light citrus with sweet herbal notes and delicate spicy tones.
The lingering fresh fruit and hops give way to grains of barley and a signature smooth finish.
Get To Know Jameson Caskmates IPA Edition
What does IPA edition Jameson mean?

Jameson Original finished in Irish Pale Ale seasoned barrels. 

IPA is the beer that started the craft beer movement and as a result is the most popular in the category. Its lighter, citrusy taste profile plays perfectly in "refreshing beer" moments.
What is the difference between Jameson Caskmates and IPA?

Jameson IPA is part of the Jameson Caskmates Series. The Jameson Caskmates range are finished in Irish craft beer seasoned barrels. 
What can I mix with Jameson Caskmates IPA Edition?

Jameson Caskmates IPA Edition pairs well with mixers like ginger ale, tonic water, and soda water. Citrus juices like lemon or grapefruit can enhance its unique profile.
Where can I buy Jameson Caskmates IPA Edition?
Jameson Caskmates IPA Edition
around the world