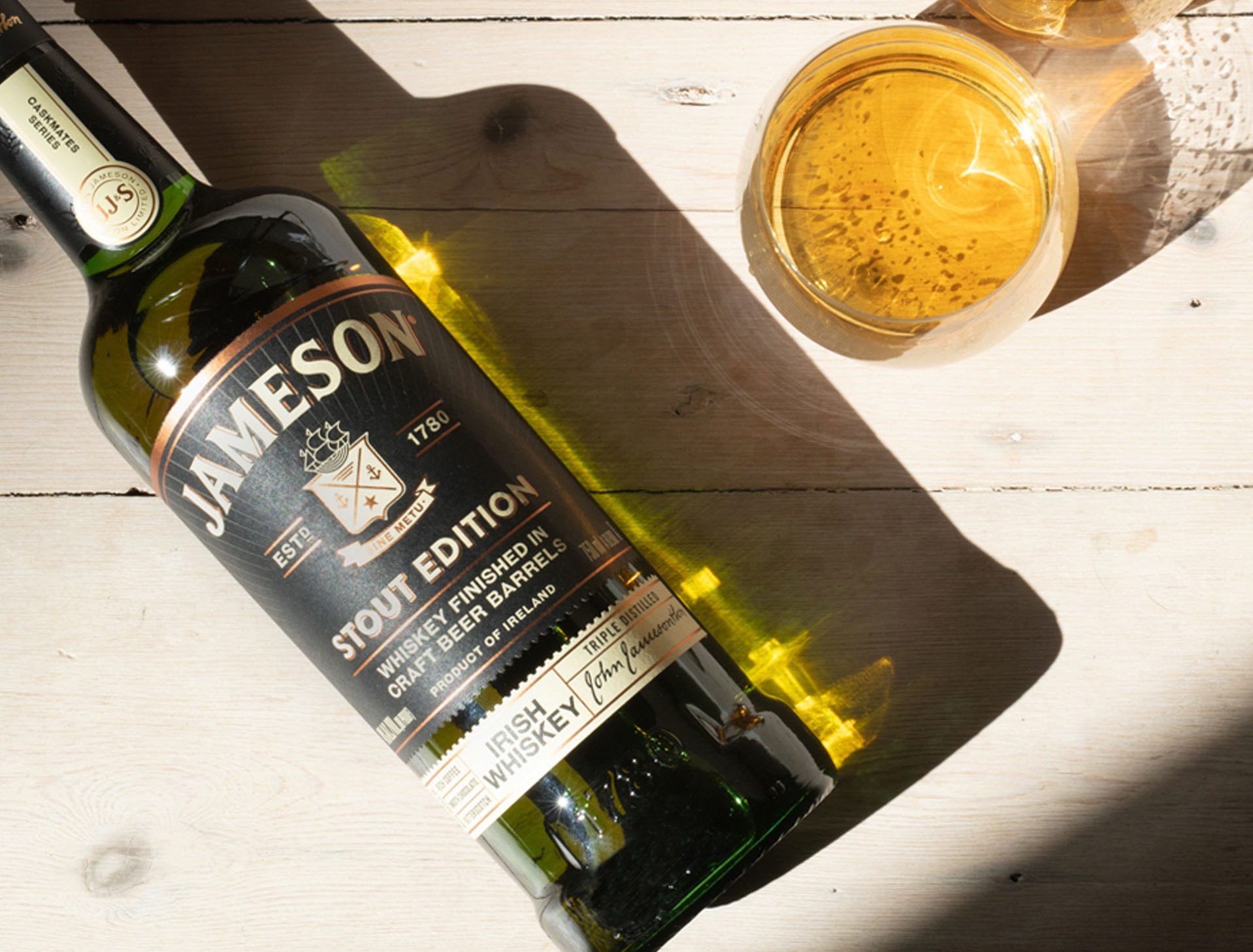 Our Whiskey
JAMESON CASKMATES STOUT EDITION
Irish Whiskey, craft beer barrels. Like all the best conversations, the one between Jameson's Head of Whiskey Science and the Head Brewer of a local craft beer brewery, started at the bar. A swapping of whiskey and beer barrels soon after, resulted in Jameson Caskmates Stout Edition – triple-distilled, blended Irish Whiskey that has been patiently finished in Irish craft beer-seasoned barrels.
An initial aroma of freshly cut hay is complemented by a crisp orchard fruit character – green apples and pears, with a twist of lime zest. Mild pot still spices appear, deepening from green tea to hazelnut and milk chocolate. 
The initial sweet mouth coating typical of the Irish pot still inclusion is quickly complemented by the subtle touch of hops and cocoa beans from the beer cask finish.
Long and sweet with milk chocolate and butterscotch.
Jameson Caskmates Stout Edition
around the world